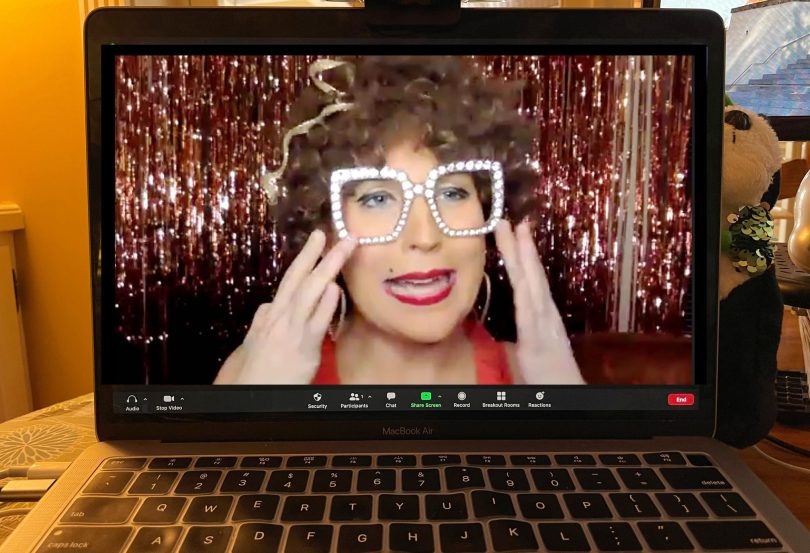 The once-familiar routine of pre-show preparation – putting on a costume, stage makeup, perhaps even dealing with a bout of butterflies before your performance – is one of the experiences made less common because of the coronavirus pandemic. But for some Transylvania alumni, a first-of-its-kind open mic night earlier this month helped bring back some of those feelings.
"Preparing to perform as my brassy cabaret alter-ego, Aunt Nance, felt so exciting," said Brittny Congleton '09. Congleton was a theater major at Transylvania who now lives in Chicago. A preschool teacher/arts director by day, she performs musical comedy by night as Aunt Nance. 
"I was overwhelmed both by the encouraging and hilarious responses to my performance and by just how touching it was to connect with fellow alumni in such a unique new way. I found myself feeling a little misty and moved by everyone sharing their work, talent and what keeps them connected to this amazing Transy community," she said.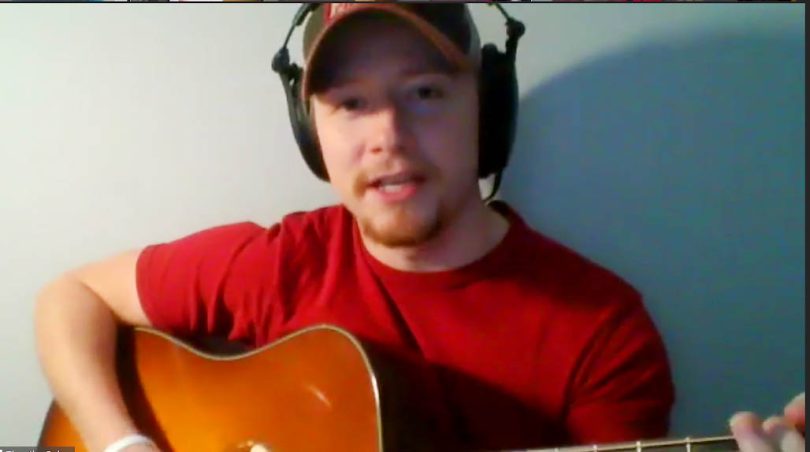 Congleton was joined by five other alumni performers – essayist Chuck Barrett '63, Nashville singer and songwriter Timothy Baker '18, playwright Bill McCann '79, poet Bob Rouse '80 and singer Dave "Bear" Marthey '75 – as well as President Brien Lewis for an evening of readings and performances. 
"What a great opportunity to connect with the Transy community. I thought two hours would be a long time to look at a screen, but the time just flew by. It was fun to see alums who live near me in northern Virginia." said event attendee Charlie Wilson '75.
"I loved the uniqueness of the Transy open mic night, and the performers really brought my computer screen to life, which was a wonderful respite from Zoom meetings and webinars that a lot of us are experiencing in our work lives," said 2019 graduate Jessi Samuel. "All the music, laughs and short stories made for such a fun night and a great way to connect and see just how talented our Transy alumni community is!"
The open mic night is a new event for Transylvania's Alumni Relations team, which has created a number of new virtual opportunities over the past year. "I honestly didn't know what to expect," said Natasa Pajic Mongiardo '96, director of alumni relations.
Mongiardo says the event was a success. "The alumni interest was tremendous and I loved seeing people join from as far as Mexico, Florida and northern Virginia. We will do this again!"