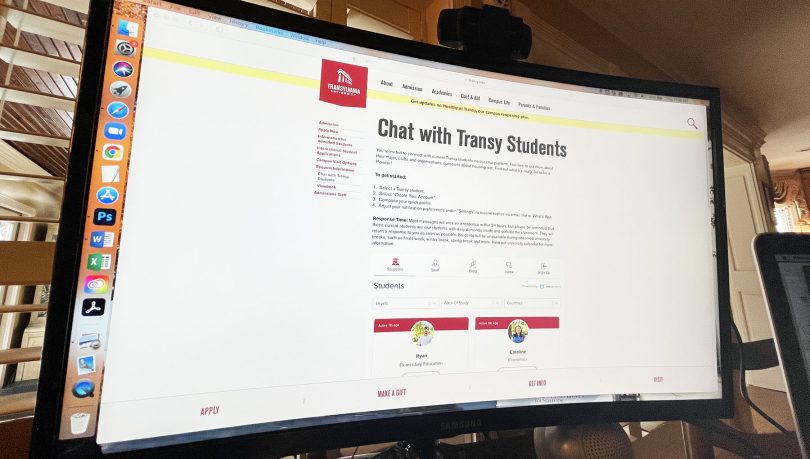 For students who are searching for their future college homes, getting a sense of what a campus is really like plays an important role in the search process. It's why Transy places such an emphasis on the college visit, which is the best way to experience the real Transylvania, visiting classes and going on campus tours with current students.
Even so, some students have questions about college life outside the official visit, so the Office of Admissions has made several virtual options available, including its newest feature — chatting online with current students. Transy has enlisted Unibuddy to offer its student chat services to allow for prospective students to choose a current Transy ambassador to ask questions and share experiences as they're gathering all the information that's relative to their college search.
"It's important that students talk about what they hope to experience in the future," says Johnnie Johnson, vice president for admissions. "Our current students do a great job of painting a clear picture of what it's truly like to be a Pioneer."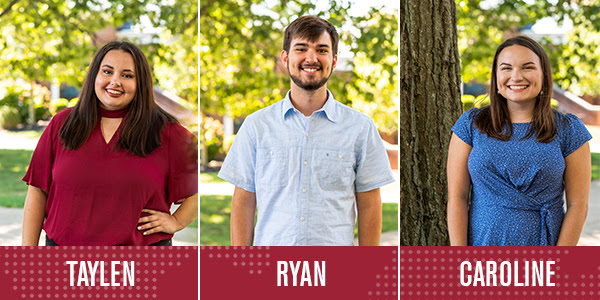 "When high schoolers are able to talk to current college students, they're able to craft a picture and place themselves within the community and answer the question, 'Do I belong here?'" says junior ambassador Taylen Henry. "I love having the opportunity to give them the perspective, advice and love for Transy I've gathered in my three years."
Prospective students who use the service can expect an informal chat conversation where they can ask honest questions about anything from professors to being in Lexington to what the food is like in the dining hall. The goal is to help them get a real student's perspective of Transylvania.
Users can text through text message, What'sApp or email. They should get a response to their initial message within 24 hours, but many of the conversations will be in real time, just like a regular chat. For more information on the admissions process, visit the admission web page.