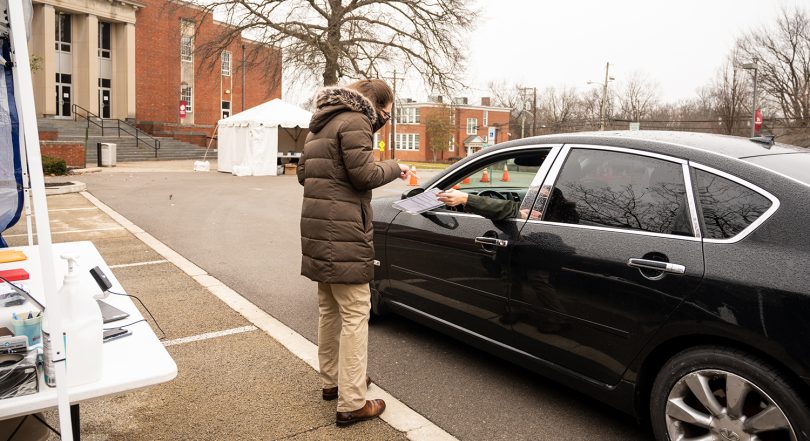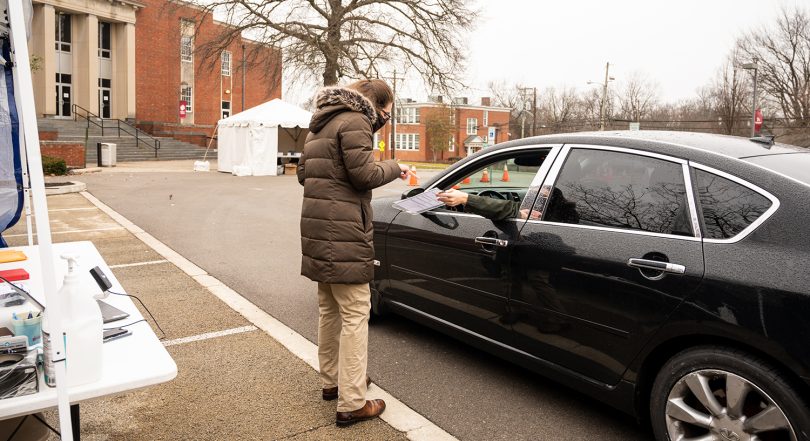 To comply with Health at Transy guidelines, all students who reside or attend classes on campus are required to participate in university‑provided coronavirus testing prior to beginning classes for Module 5.
Drive-thru/walk-up testing will take place in the Mitchell Fine Arts parking lot during the following times:
Monday, March 1: 9 a.m.-4 p.m.
Tuesday, March 2: 9 a.m.-4 p.m.
Wednesday, March 3: 9 a.m. to noon
Please bring your Crimson Card and a completed copy of the patient information form with your insurance information. Sign up for an appointment here.
Students who need to attend in-person classes on Wednesday, March 3, are strongly encouraged to sign up for a testing time on Monday, March 1. As with the start of previous modules, students are asked to limit exposure and self‑quarantine after testing until the student well-being office has notified them of a negative test result. Students will also be required to attend classes remotely until their test results are received (professors have been notified of this requirement).
Students not living on campus and not attending in-person classes during Module 5 do not need to get a COVID-19 test. Please indicate on the form that you are taking online classes only.
Additional information on required testing, including specific requirements for student-athletes, is available via email and from team coaches.