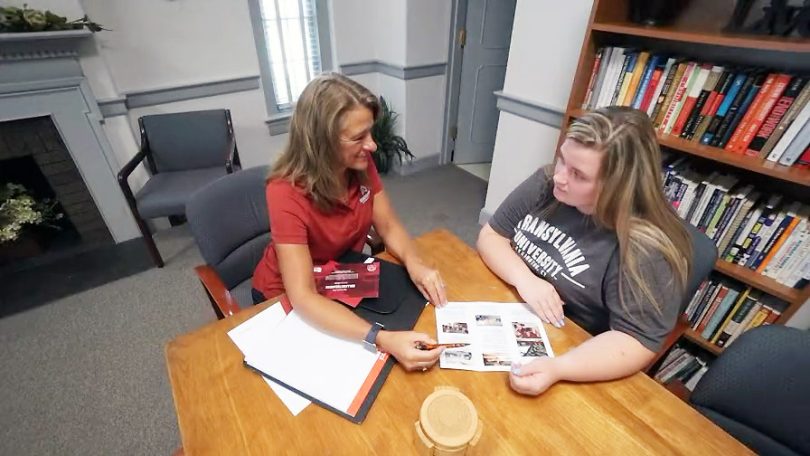 In the senior survey of Transylvania's Class of 2020, nearly half reported that they were graduating with internship experience on their resumes. Other colleges might be content with that participation rate, but Transy's Center for Academic and Professional Enrichment won't rest comfortably until every Pioneer graduates with that essential real-world experience.
For Tracy Dunn '90, CAPE director and assistant dean for academic affairs, it's not simply that internships can turn into jobs or that they help to develop applicable skills to secure other positions. "An internship lets you see what day-to-day life is like in that profession," she says. Discovering what you don't like is as important as finding what you love to do. Each point, she notes, is substantiated by studies cited by the National Association of Colleges and Employers.
Dunn encourages students first to "shadow" at a work site. "It's a great way to see if you enjoy doing that work, or if you should mark it off your list," she says. "Once you narrow it down, an internship really puts you in a location where you can see what the day-to-day life is like in a certain profession before you get out into the real world and are dependent on that job."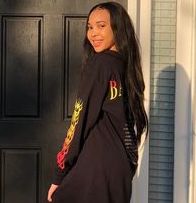 Biology major Orionna Montgomery '22 couldn't agree more. As interesting as it was to shadow Transy alumna and equine veterinarian Jordan Kiviniemi-Moore, DVM, cVMA, at Rood and Riddle Equine Hospital, Montgomery was able to confirm that her primary interest remains with dogs rather than horses. She encourages anyone sitting on the fence not to wait.
"It's important to know what you want to do as early as possible," she says, observing how quickly time passes in college. "If they go out sooner, they can see what they like and don't like and be open to other possibilities."
For psychology major Nathan French '21, an internship with the Kentucky Inclusive Health Collaboration, part of the Human Development Institute at the University of Kentucky, has reinforced his interest in being a champion of people with disabilities. He credits CAPE staff for making him ready for the opportunity.
"Tracy Dunn prepared me over the past couple of years, building myself up to be confident," French says. "Jill Warfield helped me know what to expect from the internship — how I should approach it as a newcomer to the team, how to integrate seamlessly and how to approach it from the academic, professional and personal standpoints to get the most out of the experience. I really appreciate that help."
Dunn wants students to have time to get it right. So, she and the CAPE team begin to reach out to Pioneers as early as first-year orientation, inviting students to meet with staff, get a resume started and begin the process of identifying possible areas of interest. By the end of the first year, students are encouraged to secure their first internship for credit. Because of Transy's unique position as a top-ranked liberal arts college in the heart of a city, students have easy access to opportunities to seek out paid and unpaid internships throughout their undergraduate career.
"We have so many resources within walking distance," says Dunn, noting the medical clinics, attorneys and accounting firms within a few blocks of campus. "It's such a valuable experience to have that so close." CAPE also works with students and employers to rethink part-time jobs into paid, for-credit internships.
When students go home over the summer to other parts of the country, CAPE is ready to connect them with alumni who are willing to tap into their local network or find contacts in the student's field of interest. At every step, CAPE anticipates the help a student will likely need. For students with little experience interacting with professionals, Dunn's team coaches them "on how to initiate those conversations."
Throughout the progression of their four years on campus (and later as alumni), Pioneers have access to CAPE for ongoing assistance in refining their resumes and cover letters, as well as in conducting practice interviews. During COVID-19, as many interviews have become virtual, CAPE has made a room available to students so that, rather than speaking from a dorm room, they're able to put their most professional face forward.
"Transy students are well prepared," Dunn says, noting their abilities as writers and communicators, and their strong work ethic. In addition, she says, "we try to expose students to our professional alumni as much as possible, because they can give first-hand, real world information and advice."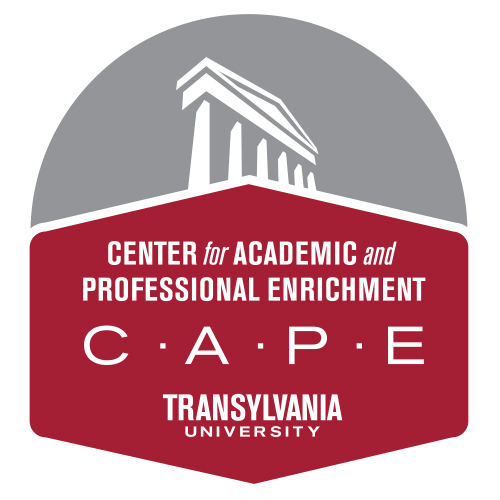 CAPE organizes the 100 Doors to Success mentoring program that pairs students with alumni professionals for personalized mentoring. It also creates panel discussions to bring alumni together to engage with students and professors who are focused on a particular discipline.
"We recently did a virtual psychology panel with alumni participating from all over the country, representing different professions within psychology, including psychotherapists, social workers and school counselors," says Dunn. "Our alumni professionals were able to tell students what they need to be doing and why it's important." And those conversations continue beyond the panel. CAPE is already planning panels in accounting and computer science. All three are among the top fields of interest identified by prospective students.
Dunn and her team are intent on helping students make the connection between their academic and professional journeys as early as possible in their undergraduate career, developing the tools and experiences they need and taking full advantage of the unique advantages that Transy offers.
"College is a great time to see what's out there and to hone your skills and to make those connections while you're an undergrad," Dunn likes to remind prospective Pioneers. "Because Transy is located in a city, the resources are at your fingertips."