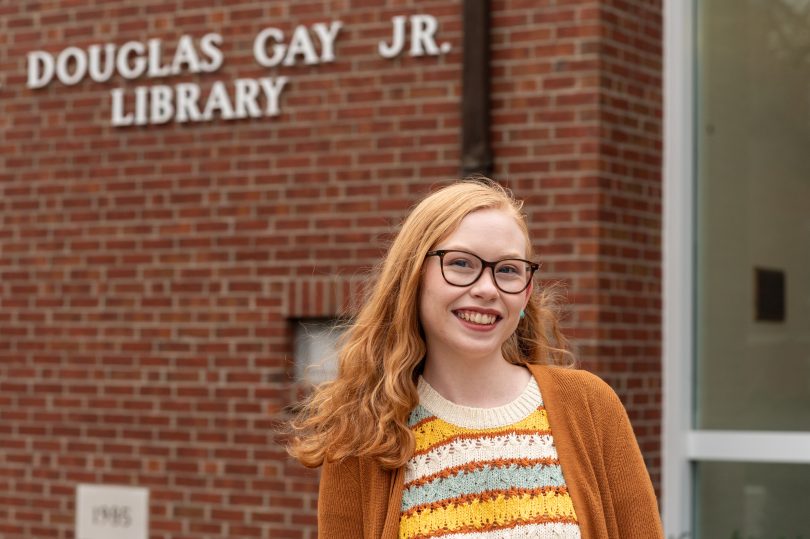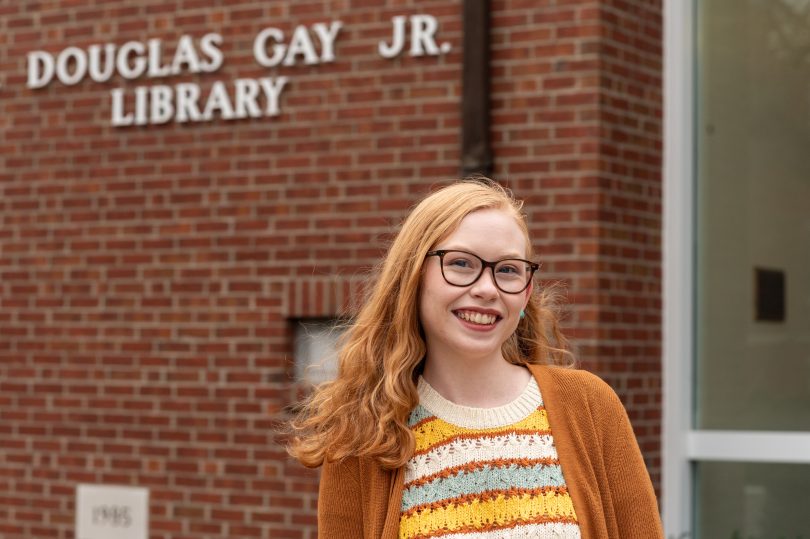 Writing may seem like a solitary endeavor, but the writing-rich community of Transylvania University vividly illustrates how the writing process is all about communication, connection and, through Transy's Writing Center, camaraderie. It's what brought Eileen Bunch '21, the recent recipient of the Southeastern Writing Center Association Undergraduate Tutor Award for 2020-21, to Transylvania. Bunch is the second Transy student in five years to receive the honor.
Even at the age of 12, the native of Fort Thomas, Kentucky, loved to talk about writing with her friends, working together to improve their craft. So, when she made her college visit to Transy and discovered the Writing Center — "a more organized version of that" — with its ready support and community of like-minded students, she knew she'd found her college home.  
Already an accomplished writer in high school, Bunch would begin her relationship with the Writing Center as so many future writing tutors do: as a student seeking help. "Going into my first year of college writing was a completely different thing," Bunch remembers. "It was awesome to be able to go to the Writing Center and get help from older students who were trained to assist and collaborate with me and help me to find my footing and my confidence in college writing." 
By her sophomore year, the writing, rhetoric, and communication major and classics and religion minor was thrilled to be invited to train to become a member of the center's staff. As a tutor, Bunch found her goal to be "not so much the finished product, the papers, as it is the process and constantly building and refining the skill set to take with you in life." The process, she adds, benefits everyone involved. "Your writing grows from that, whether you're the staffer or the student coming in looking for help with a paper."
Writing is the companion to every discipline on campus, and student tutors participate in a broad scaffolding of support, including individual consultations, First-Year Seminar classes, workshops for majors and course-embedded programming. Bunch excelled in all of these efforts. She also collaborated with professor Scott Whiddon, director of the center, and other students on a research project about former writing staffers and helped to revise the center's webpage to be more useful.
Whiddon likens her to basketball's "sixth player off the bench," capable of doing it all. "Everyone of our staffers does an amazing job," he says, "but what makes Eileen superlative is that she has had a hand in creating and sustaining all of the initiatives, collaborating with faculty and staff."
Bunch has also managed two very different and productive publishing internships, one with Cincinnati Magazine and the other with the University Press of Kentucky. Gaining experience in both realms of editorial work helped affirm her interest in pursuing a career in publishing when she graduates.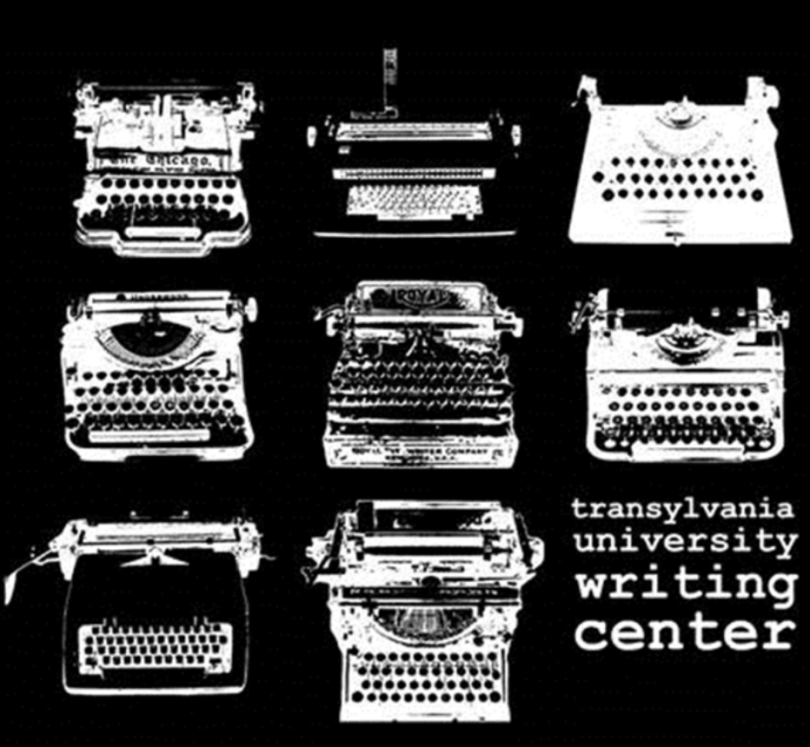 "I think being a Transy student has really made me very adaptable and very well rounded," she says. "I have a lot of interests and had a chance to explore them all at Transy." Not a theater major or minor, she's the president of the Theatre Guild because "it's something I have a passion for and really enjoy." She's not a computer science major but found the subject to be one of her favorites. "I really hit my stride in that class," she says, finding it fascinating and satisfying, but also surprising to discover abilities that she didn't know she possessed. 
Bunch can see the lasting value of the liberal arts and how she's been prepared. "The real opportunity to engage with various fields of study, through various lenses and methods and with all different kinds of people, whether that's students or professors or even the writers that we read, has really helped me to feel like I have a better understanding of the world we're in, even when things are happening that I might not understand."
Throughout her time at Transy, the ability to connect, to build relationships and community have been fundamental. "I think it's really the people who have been so important to my growth and success as a student," Bunch says, expressing her gratitude to Whiddon for nominating her for the tutoring award. "All of those experiences will really stick with me and carry over into the rest of my life. I've been very lucky."
Bunch's story, Whiddon notes, "not only showcases the work of a great staffer, but also how our Writing Center is developing a national reputation as part of our campus culture of writing. Our staffers are getting published in peer-reviewed journals, presenting at national and regional conferences and supporting a range of student initiatives. Eileen has been part of all of these efforts and more. It's a joy to work with her."