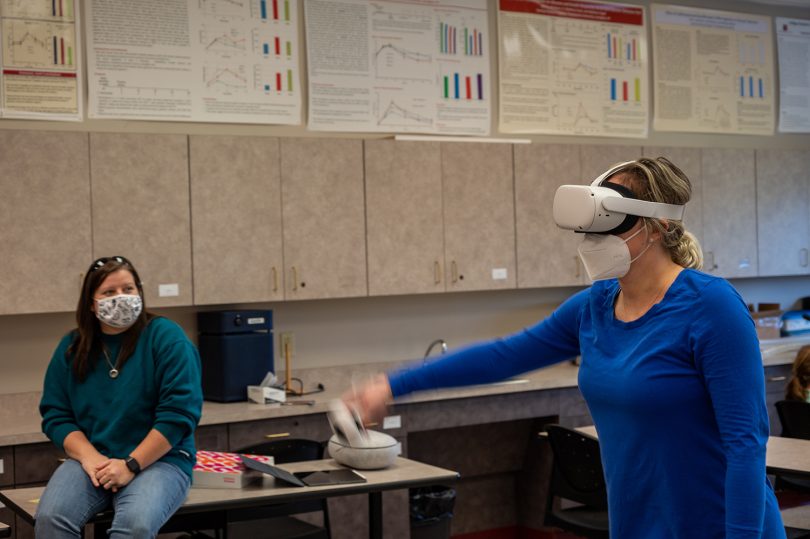 Transylvania University students not only will be getting paid to play video games, but they'll get exercise as well.
Forty students are being recruited for a study that will explore the health and wellness benefits of VR gaming.
Professors JJ Wallace (exercise science), Bethany Jurs (neuroscience and psychology) and Mark Jackson (psychology) will conduct the study with key support from students Addison Domine, Mira Monk and Sophia Narramore.
During the research, which has been funded by the school's Digital Liberal Arts program, participants will do things like play a VR game for 30 minutes while their heart rate is recorded — they'll also have their reaction times tested.
Wallace described it as a "foundationary investigation establishing changes in motivation, attitude and physiological responses resulting from virtual reality 'exergaming.'"
Students interested in participating should contact professor Wallace.
The study comes on the heels of Transylvania's announcement earlier this week that the school will launch an esports team next academic year.