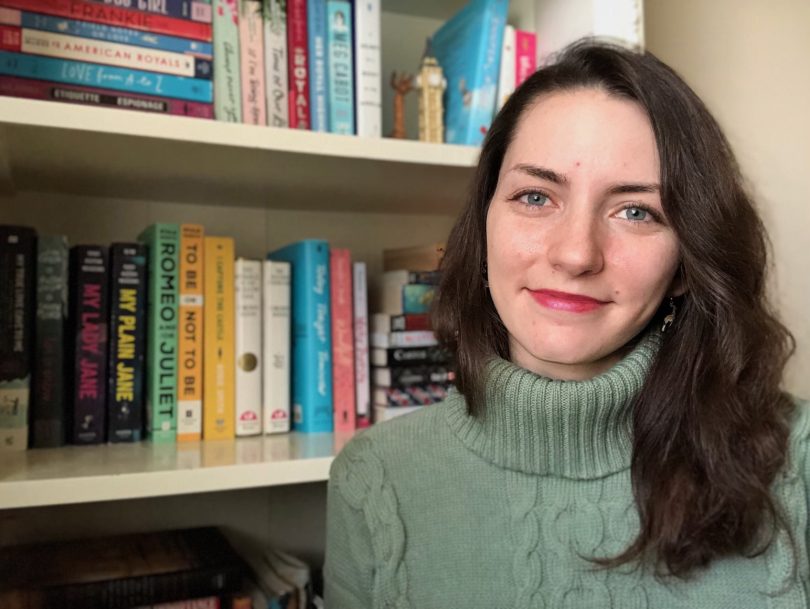 In a world that at times seems like a bitter dish of despair, Kaitlyn Hill has found a key ingredient in the recipe for hope: romance.
The 2016 Transylvania University graduate will be serving up a heaping portion of hope in the spring of 2022 when Delacorte Press, an imprint of Penguin Random House, releases her first novel — a young adult rom-com with a culinary flavor titled "Love from Scratch."
The book focuses on two interns for a popular online cooking channel who are competing for the same job and, of course, fall for each other. It's loosely based on the YouTube show "Bon Appétit Test Kitchen," which has two hosts with great chemistry, Hill said. Watching them, she got to thinking: What if they were actually in love …
"I just wanted to write a fun, fictional version of that," she said. "I really love watching cooking shows."
Taking a feminist bent, the novel tackles serious issues too, like sexism in the workplace — how the male and female interns are treated differently. Hill said the romance genre is progressive, in that it features female protagonists with ambitions other than romance. "It's never the woman's full goal to get married and be with a man," she said.
Hill, who is from Lexington, learned a lot about human relations while studying sociology and anthropology at Transylvania, where she became passionate about social issues and inequality. She also credits a fiction workshop she took with professor Richard Taylor with helping her develop as a writer — and making her more committed to the craft.
This past summer, her literary agent sold the book to Delacorte, and soon Hill will be sharing her fondness of cooking programs and love stories with a wide audience.
"I love romance novels and the romance genre," she said. "It's a special, fun space to write in."
Plus, we all look forward to the endings. Nonspoiler alert: They end up together.