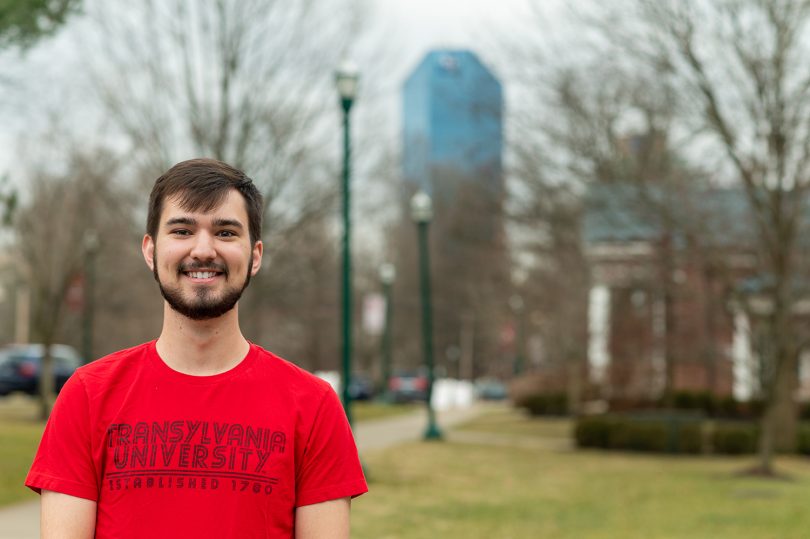 After high school graduation, some people have their heart set on getting as far from home as possible.
But if they're from a city consistently ranked among the best places to live in the U.S. … well, home really may be where the heart is.
For Lexington high school students, attending Transylvania University in their own backyard is an attractive option — not only because of the city's rankings, but also because it's one of only a handful of top liberal arts colleges in a town with a population over 300,000. (That's a reason Transylvania attracts those who aren't local as well — the Class of 2024 had students from 18 states, including Ohio, Indiana, Florida, Virginia and Missouri.)
"There are still things here that I haven't done even though I've lived here my whole life," said Olivia Greinke '24, a Lexington Henry Clay grad who chose to attend Transylvania after applying to 14 different schools. "That definitely played a factor in my decision."
The math and economics major pointed out the plethora of banks and law and accounting firms in town — places to get jobs and learn through internships.
Tates Creek graduate Ryan Wood, now a junior at Transy, said when looking for a college he wanted one that would allow him to be a successful student — then help him launch a successful career in education. "I have been connected to at least five schools in Lexington that I have had no prior experience with, which really speaks to the resources that come with a bigger city like Lexington. It really is the best of both worlds having a small, liberal arts university in a good-sized town."
Jenna Shalash, a first-year Transylvania student from Lexington who plans to go on to law school, also pointed to the connections that "pop up everywhere," including internships. "I wouldn't have to leave in order to start practicing what I want to do — doing what I love to do. I really appreciate that; it was just a win all around."
She also wanted to stay close to her family, as did first-year Transylvania student Jaylan Green, a Lexingtonian guard on the men's basketball team. Besides being close to his parents: "I'm a big fan of UK basketball — we actually got to play them this year," he said.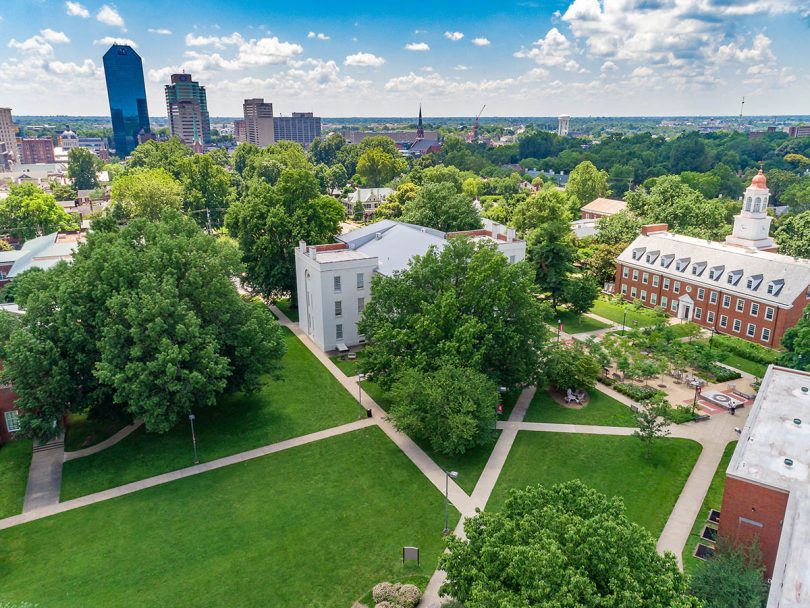 That's not the only benefit Lexington high school students find by staying in town to play sports. "Local student-athletes enjoy having the opportunity to have more of their family and friends attend their games," said Holly Sheilley, vice president of athletics. And the ones who competed against each other in high school get to come together as teammates at Transylvania. "It's fun to see those relationships evolve because of being a part of our larger community — Lexington."
Sarah Coen, vice president for strategic initiatives and enrollment management, pointed out another way remaining in town can help foster relationships — one that will be unique to the Class of 2025. "Staying in Lexington will give you the opportunity to stay close to your friends that you did not get to see much of since high school has been remote. My son and several of his friends will be attending Transy for that very reason."
Plus, Transylvania students can be "away" living on campus while being near family if they need anything, from laundry washed to meals home cooked.
Then there is the family found among the Transylvania community. "We are Kentucky's first college, so we love our Kentucky students," Coen said. "Transy literally has everything you need — great academics, outstanding faculty and competitive sports in a college town.
"Why leave?"