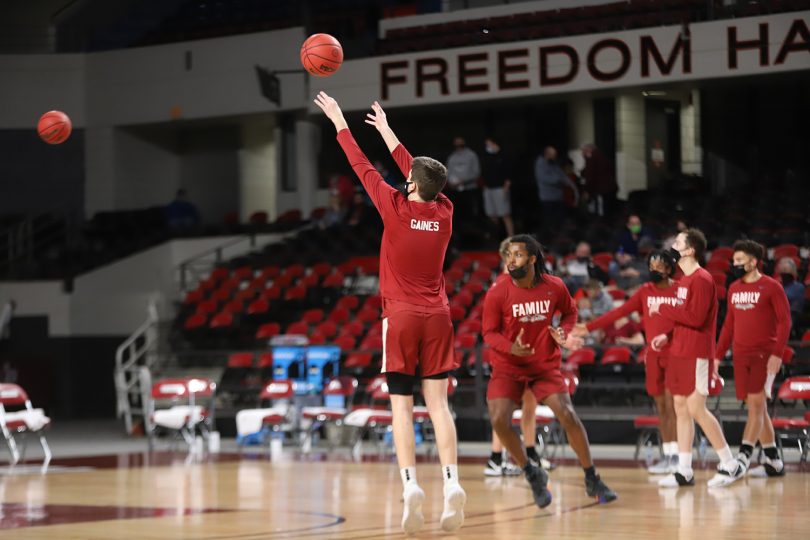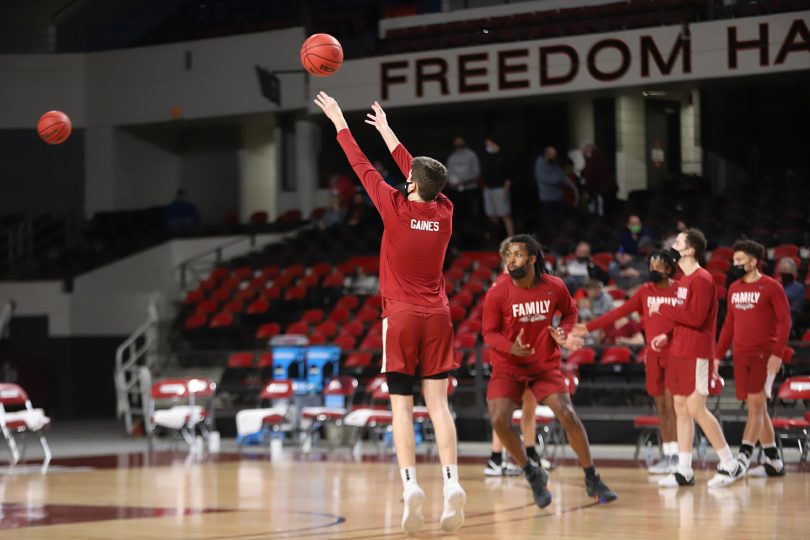 At a recent practice, Coach Brian Lane laid out new warm-up shirts for his Transylvania University men's basketball team with the names of Black former players on the back and the word "Family" on the front. Then he said a little about each one.
There's Isaiah Dooley '15, who'd open up a nearby pharmacy where he worked at 5 a.m. so he could make the 7 o'clock practice. There's Brandon Rash '13, who's famous around campus for one-handed dunking over University of Kentucky seven-footer Willie Cauley-Stein. These players and others are "role models not only on the court, but in life," Lane said.
"I either know each one of them personally or saw them play," continued the head coach, a former player himself who graduated in 1990 and whose Hall of Fame dad, Don, coached from 1975-2001.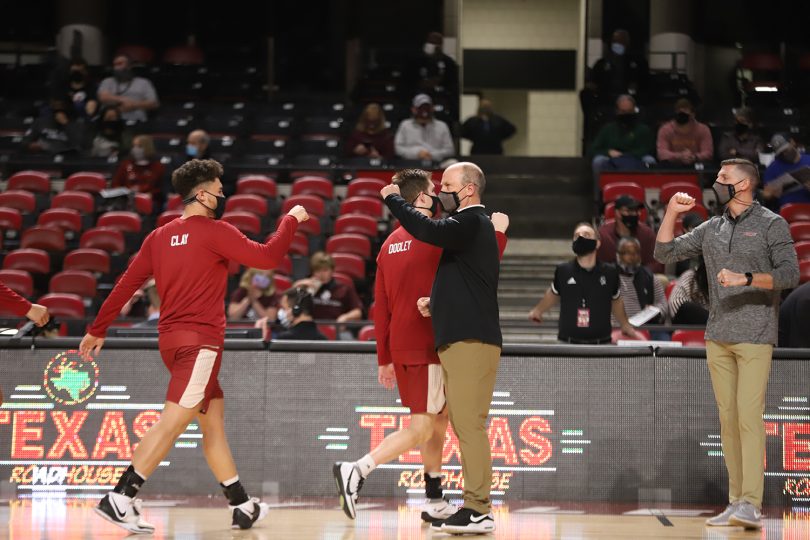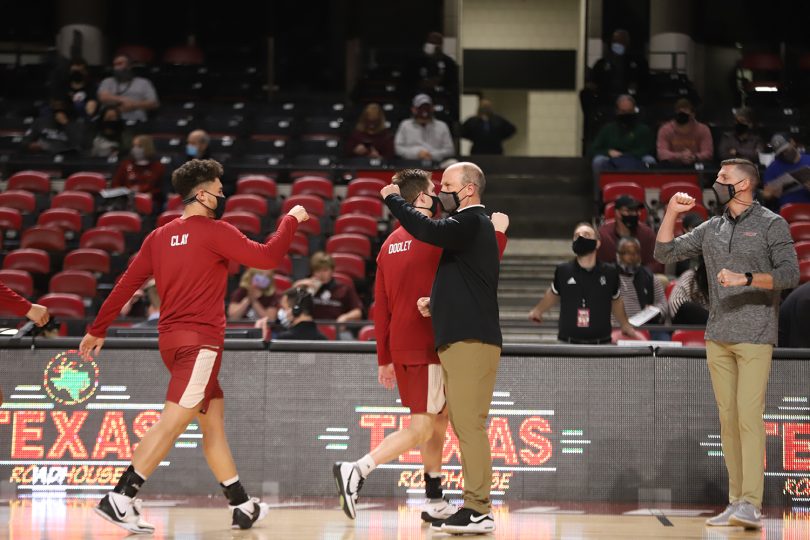 After telling team members the stories behind the names on the shirts, Brian Lane let them pick the ones they wanted to wear. Some of the players were already familiar with the names that are part of the school's basketball lore, and some were excited because they'd gone to the same high school. "It was kind of neat to see that because there was a connection there already," Lane said.
He posted photos of players in their new shooting shirts to Facebook and expressed his gratitude to the former players: "Thank you to these true PIONEERS for making Transylvania Basketball what it is today!"
The players being honored showed their appreciation on social media in return.
"Honored by this recognition from the University that has given me so much!" Rash said.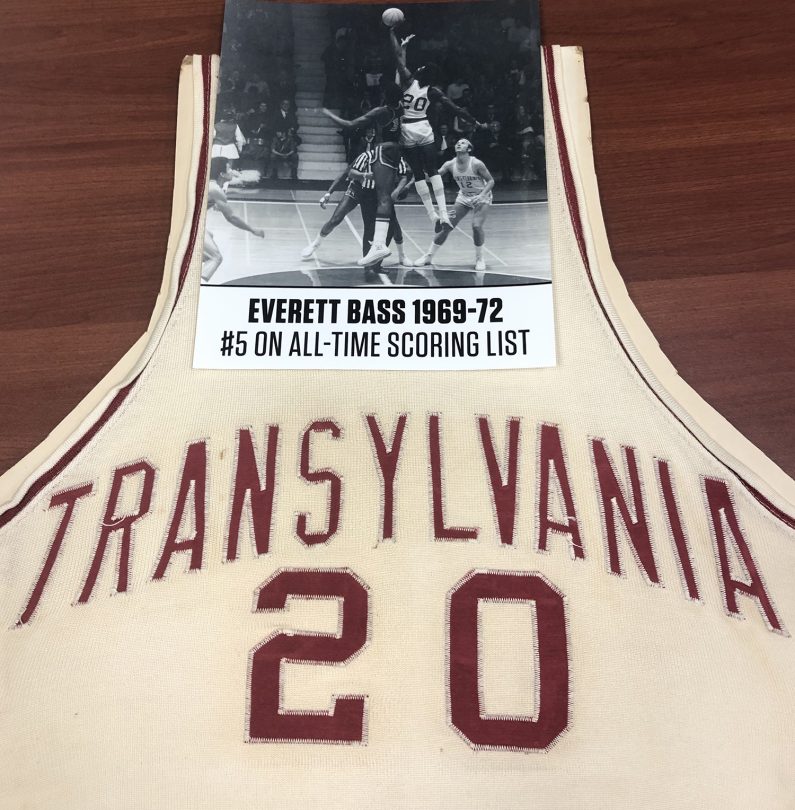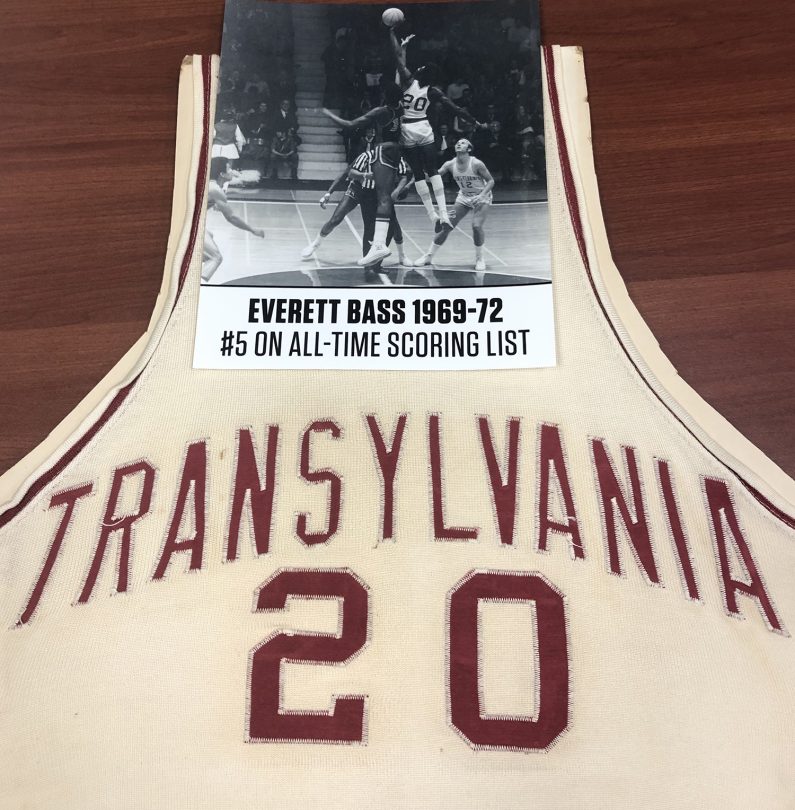 Jerome Hoosier '97 thanked Lane and those who made the shirts happen and said: "Definitely proud to be part of the Transylvania University Basketball Family."
Current players began wearing this season's warm-up shirts before last weekend's game against the Division I Bellarmine Knights at Louisville's Freedom Hall. ESPN+ aired the game live, mentioning the shirts during the broadcast.
Coincidently, one of those players being recognized — Erwin Roberts, the 1994 Pioneer Male Athlete of the Year — has a son who's a first-year student on Bellarmine's team.
After playing five Division I games and a closed scrimmage versus UK, Transylvania will begin a Heartland Collegiate Athletic Conference schedule with an away contest Jan. 14 against the Anderson (Indiana) Ravens. Stay tuned to transysports.com for details.