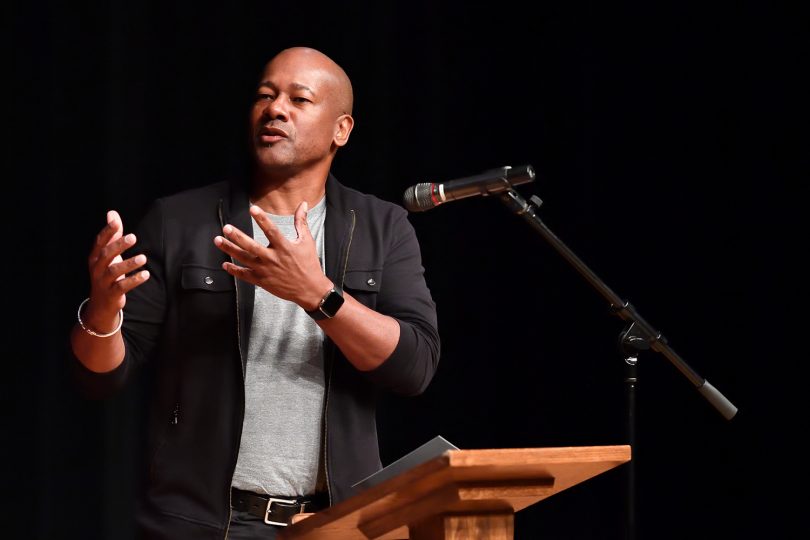 Frank X Walker, a former Kentucky poet laureate and co-founder of the Affrilachian Poets, will give an online reading Thursday from his works including "Last Will, Last Testament," winner of the 2020 Transylvania University Judy Gaines Young Book Award.
The public is invited to watch the free event here at 5 p.m. It will feature a Q&A with the poet. (The reading was postponed last March because of the pandemic.)
The Judy Gaines Young Book Award has recognized outstanding works by writers in the Appalachian region since 2015.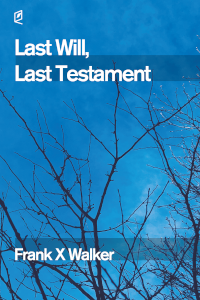 Walker's collection of poems "Last Will, Last Testament," released in 2019 by Accents Publishing, "powerfully captures the mixed feelings of joy and grief, knowing such emotions cannot be separated from each other," Transylvania English professor Maurice Manning said.
"The poet's father died about the same time a new son was born," Manning continued. "The book is situated between new life and the end of life, reality none of us can escape. I like to think we have poetry, and art in general, to create a vital space where we can sit with our mixed emotions and feel them as fully as possible."
Walker is a professor at the University of Kentucky and has received three honorary doctorates, including one from Transylvania, and he earned an MFA from Spalding University. The founding editor of Pluck! The Journal of Affrilachian Arts & Culture, his other poetry collections include "Turn Me Loose: The Unghosting of Medgar Evers," which won an NAACP Image Award for Outstanding Poetry. Walker's new book, "Masked Man, Black: Pandemic & Protest Poems," was published last year.
"Voted one of the most creative professors in the South, he is the originator of the word 'Affrilachia' and is dedicated to deconstructing and forcing a new definition of what it means to be Appalachian," according to his bio.
Manning called Walker "a major poet and voice from and for our region. He has brought poetry and the power of verbal expression to a wide audience, empowering many younger poets along the way. It's an honor to recognize Frank's achievement."
Transylvania's Judy Gaines Young Book Award was established by Byron Young '61 to honor his late wife, a 1962 graduate who was active in the local literary and arts community.
Taylor Insley '20 received last year's Judy Gaines Young Student Writing Award.
---
Top photo: Walker gives a reading from the "Black Bone: 25 Years of the Affrilachian Poets" anthology at Transylvania in 2017.