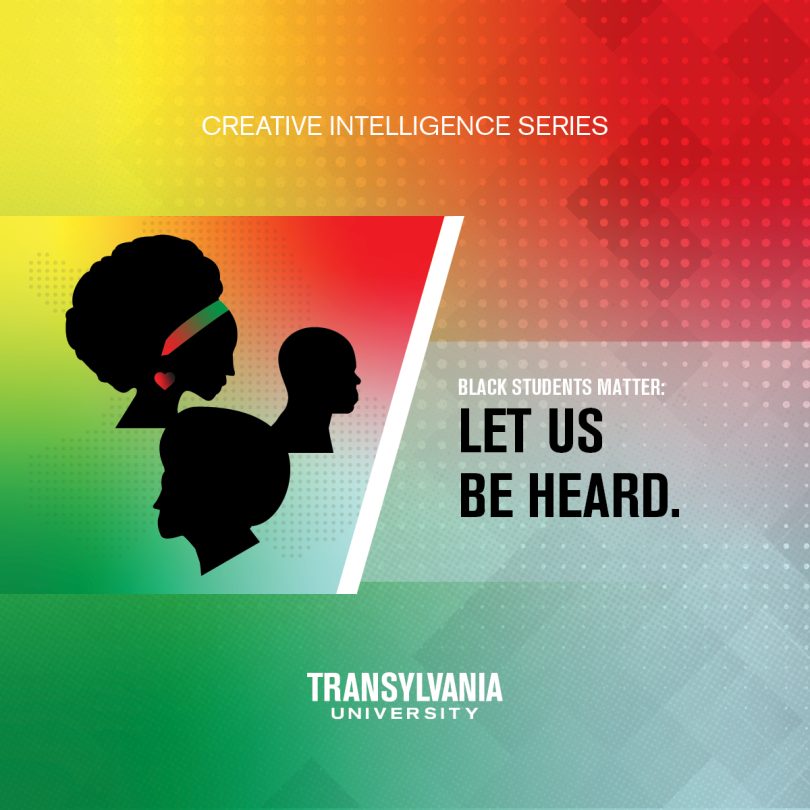 Student groups are an important part of learning and development at Transylvania University. While they can't have large gatherings this year because of the pandemic, they have found alternatives.
The Black Student Alliance, for instance, recently held a virtual town hall event, "Black Students Matter: Let Us Be Heard," in partnership with the university's Creative Intelligence series. In attendance were students; Deidra Dennie, vice president for diversity and inclusion; religion professor Carole Barnsley; and guest Taran McZee, associate vice president for diversity, equity and inclusion at Bluegrass Community and Technical College and Transylvania's former associate vice president for diversity and inclusion.
The town hall was a chance to hear the needs of Black college students. Watch it here.
"This event was organized … to listen to the voices and experiences of Black students who live life in predominantly white spaces at a predominantly white institutions," said Shalomel Jatau '23, a student activist and BSA secretary.
The event comes at a time when racial justice is at the forefront of our nation's attention.
"We executed a rather successful forum for students and faculty alike to voice their opinions on the racial turmoil we're currently experiencing with the aid of the president of the student body, Summer Taylor," added Ruben Joseph '23, BSA treasurer and events committee chair.
For many BSA members, this event was the tip of the iceberg. Whether members of the Transylvania community are planning to encourage diversity in campus organizations, or rather individual values, BSA is willing to help plot a path through the ambiguity.
"We have a few more town halls coming that we are excited to announce," Jatau said. "We are currently working with [professor] Zoé Strecker to organize these events. Stay tuned."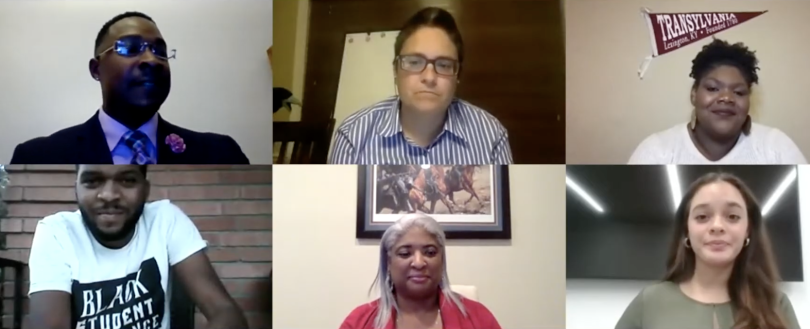 Whether you are a member of the school community or the general public looking for understanding, the first town hall was a success. Starting with the understanding of the individuals who attended this event, Transylvania is expected to achieve progressive changes in student life and the community.
The university encourages organizations that promote change on campus and the community — as BSA is one those groups, Transy is giving it all the necessary resources for success.
"The event was so successful that we're planning another in the winter semester," Joseph said.
BSA is looking to establish many changes on Transy's campus, and this is a special milestone in establishing a path for those.
For students who wish to join BSA or partner with the organization, contact Jatau or BSA President Jonathan Neal. For information on upcoming events for the year, email Jatau or professor Strecker.
---
About the author: Kennedy Irakoze '23 is a business marketing major from Kigoma, Tanzania, and a work-study student for the Office of Marketing and Communications.