Talking with Ruben Joseph '23 is like entering a warm, inviting space. His friendly demeanor and easy laughter pair well with a wisdom normally reserved for people well beyond his years. The combination is ideal for his current position as resident adviser for Dalton-Voigt hall and for the psychiatrist he will become.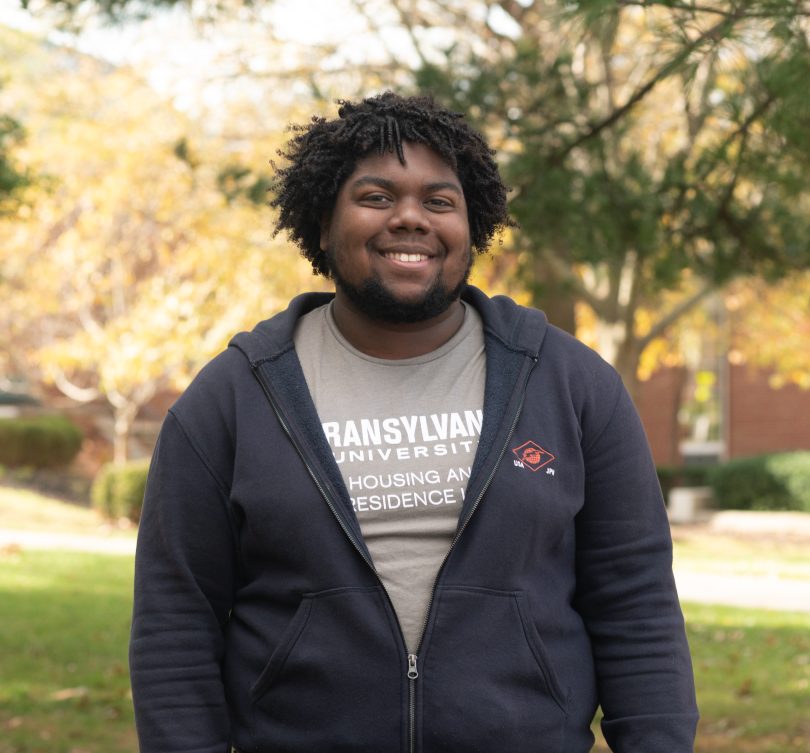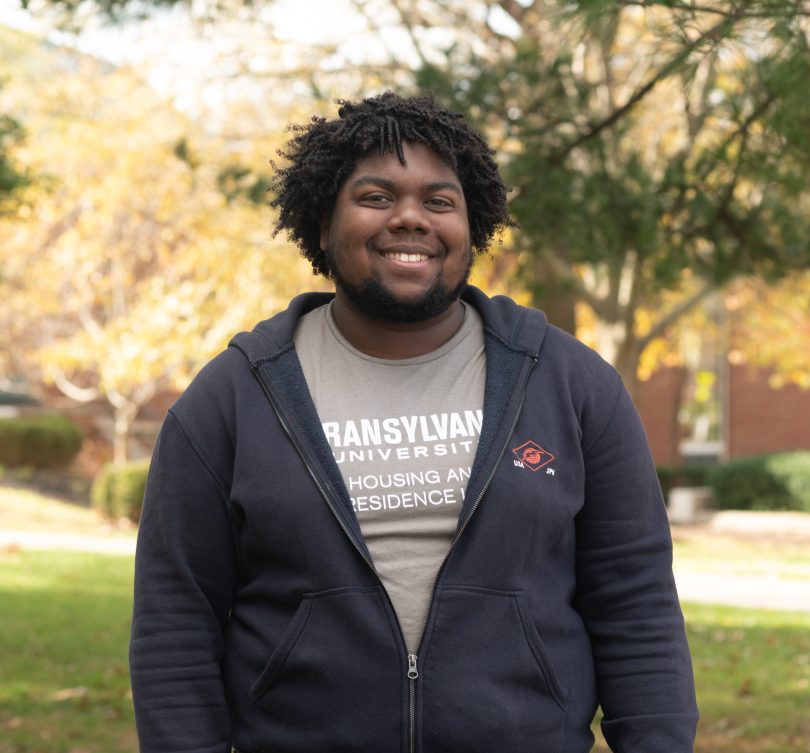 Even as a first-year student at Transy, the neuroscience major served as The Rambler student newspaper's advice columnist. His love of writing drew him to the paper, but his ability to guide others through the challenges of being a student held sway. He's a bit incredulous as he recounts how his advice on time management was helpful to some of his peers who were getting bogged down by hours of homework.
"Where people feel so overwhelmed," he says, "is because they look at everything at once. But if you break it down and just tackle things one at a time then you realize that you can do a lot more than you think you can."
He shared the method that works for him.
Every day, after each class, he goes to one of the rooms in the library's Dugi Academic Center for Academic Excellence, plunks down onto a beanbag chair, turns on the music in his earphones and knocks out homework until the next class. By the end of the day, the evening is all his. This is a good thing, because he's also part of Delta Sigma Phi, Black Student Alliance and Student Government Association. He's interested in working interchangeably with these groups to help amplify the voices of BSA and to broaden the membership, which is open to everyone.
Being organized is who Joseph is. It makes meeting his goals possible.
"I'm the kind of person that likes to plan everything out ahead of time. I'm a little neurotic in that way," he says with laughter, "because if I get a little bit off, I get overwhelmed and irritated. I like everything to be planned and structured."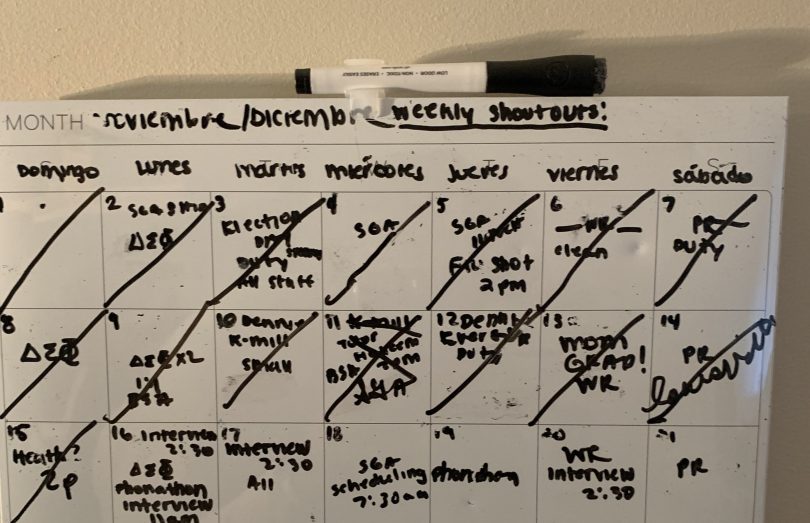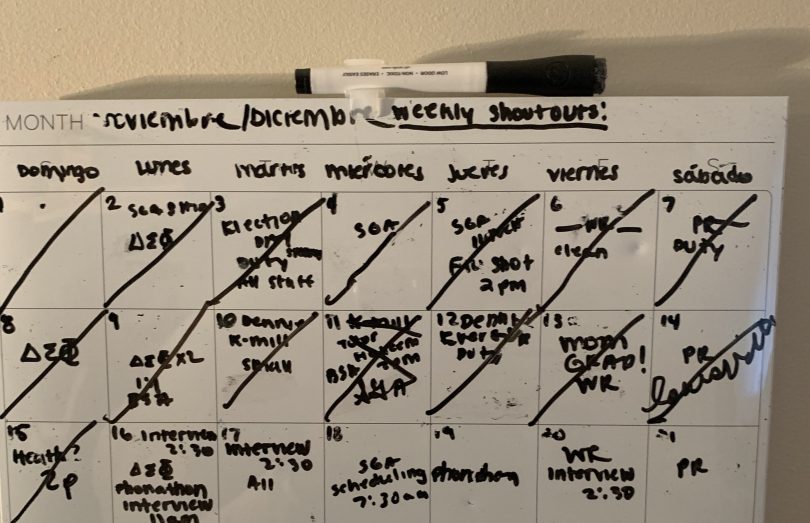 Pointing to the large calendar on his dorm wall, he explains how he sets "mini goals" for himself every day and a motivational weekly goal. In the upper-right corner is space for a personal "shout-out." As he ticks off each item on his calendar through his busy week, he interprets them as "mini victories." By the end of the week, he gives himself a visual shout-out. It's all part of keeping his long-term dreams alive and thriving — in spite of the additional challenges during the COVID-19 period.
"That little shout-out just makes me feel better and really gives me a push for the next week. So I take it day by day, week by week, and by the end of it I look back and I see the mountains I've overcome."
His plans to become a psychiatrist began early in high school. "I've always loved psychology," he says, recalling the many classes he's taken and his interest in analyzing everything — from books to movies to people. But the clincher came when he shadowed his mother, a psychiatrist.
"I loved the relationships she built with her patients. And I've always loved medicine as well, so it's kind of the best of both worlds," he says. "I just knew this is what I wanted to do for the rest of my life."
Joseph also knew that he wanted to branch out of Florida to discover who he is. When his college search introduced him to Transylvania, it answered all of his wishes. "I wanted a small school, so that was perfect," he says, and the financial award was more generous than any other college. But, he adds, "I guess the icing on the cake or the cherry on top was the neuroscience program." As he researched the program, he was struck by what the students were doing and where graduates of the program were now. "I was like, 'OK, I'm sold.'"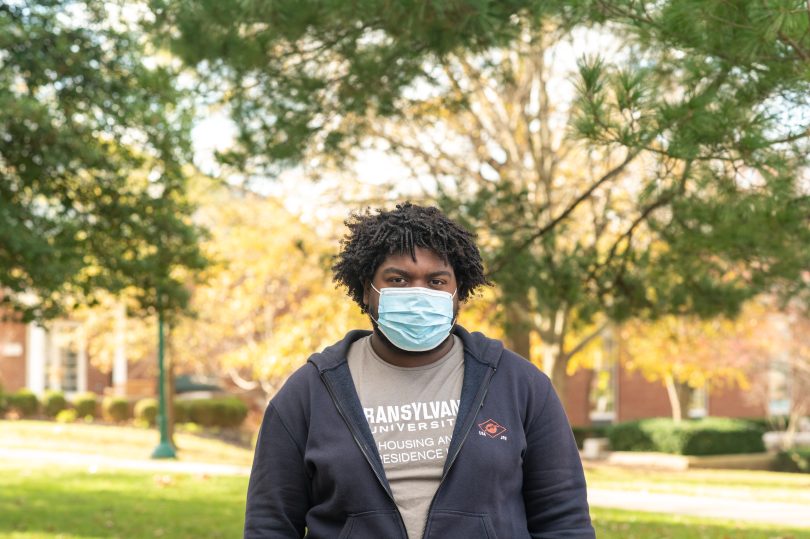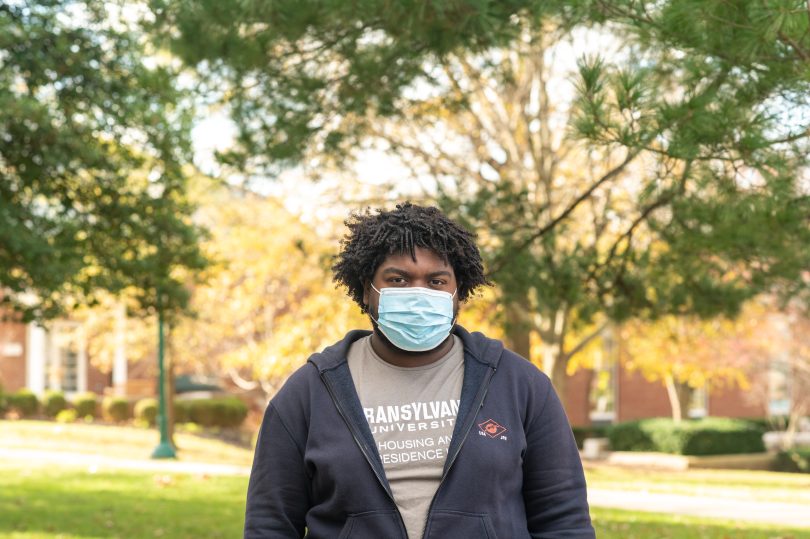 Joseph says he's fascinated by the brain's complexity and how it works. "I want to explore it because there's so much about the brain that people haven't discovered yet. I'd really like to be part of that research." He's well on his way and very thankful for the opportunities and for the alumni who help fund his scholarship.
"Foremost," he says, "I'd like to attempt to express the immense gratitude I have for Transy. Although it's hard to put into words how much Transy has helped me, I can definitely say that I would not be here if it weren't for the scholarships." It's an experience he'd like to share with other Floridians, including those who might not have considered heading northward or attending a small liberal arts school. His strategy is to depict what the experience means to him.
"I explain that Transy has so much to offer. There's so much potential. It's a great opportunity to be a part of it," he says. "I try to show them the intimacy of the smaller classes, of having personal relationships with professors, rather than being a number in a large class. These are all the things I try to sell them on Transy, because that's what sold me."
Your year-end donation makes so many inspiring futures possible.
Please give before Dec. 31 at transy.edu/giving.