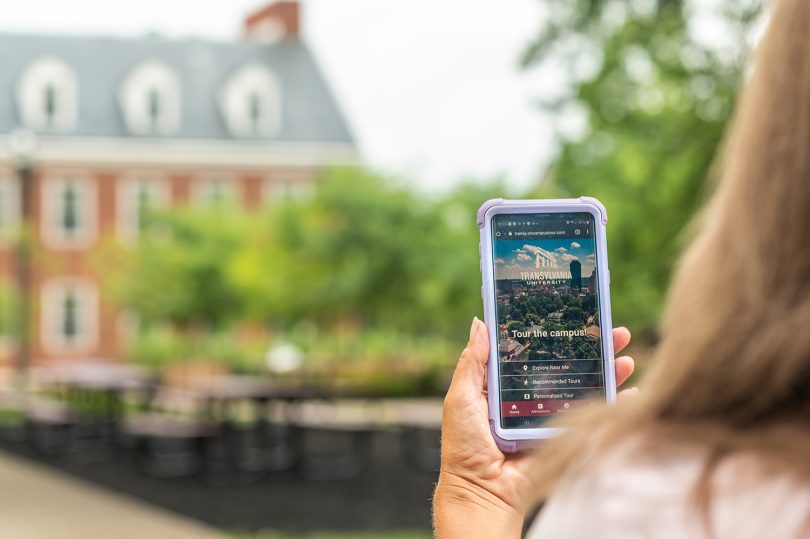 The nation's premier publication in the advertising field yesterday featured Transylvania University's efforts to serve current students and attract new ones during the pandemic.
In "Higher Ed Gets a Lesson on Marketing During the Pandemic," Ad Age highlighted the school's Pioneer Plus program, which ensures that not only current students but also next year's incoming class of 2025 will safely get the full Transylvania experience. The initiative includes a fifth year and summer classes at no extra cost. The university also increased scholarship awards available to new students.
"President Brien Lewis says it's part of the college's overall mission to get the word out about the college's affordability and authenticity," according to Ad Age. "The results speak for themselves, with fall 2021 applications tracking ahead of this year and graduates overwhelmingly getting accepted into medical school and law school."
Ad Age also noted the "digital expanse — where so many prospective students live — remains at the center of higher ed marketing strategies, even as colleges continue to rely on traditional advertising tactics like outdoor [ads], direct mail, print and college fairs."
That's more true in this era of physical distancing than ever, so Transylvania has amped up its digital game. For instance, the university in October hosted a series of online open houses that walked prospective students through various aspects of the college search.
They can also tour campus with an online tool that turns their smartphone into a multimedia guide at the ready anytime day or night — and they can explore all the school has to offer via a video viewbook.
Creative efforts like these are helping Transylvania thrive as enrollment slumps at other institutions. "Schools are taking a fresh look at their marketing outreach as they confront these bleak times," according to Ad Age.
The article continues: "'There's no one silver bullet' for college marketing, as Brien Lewis … put it. So colleges are bringing a fuller marketing arsenal to bear."