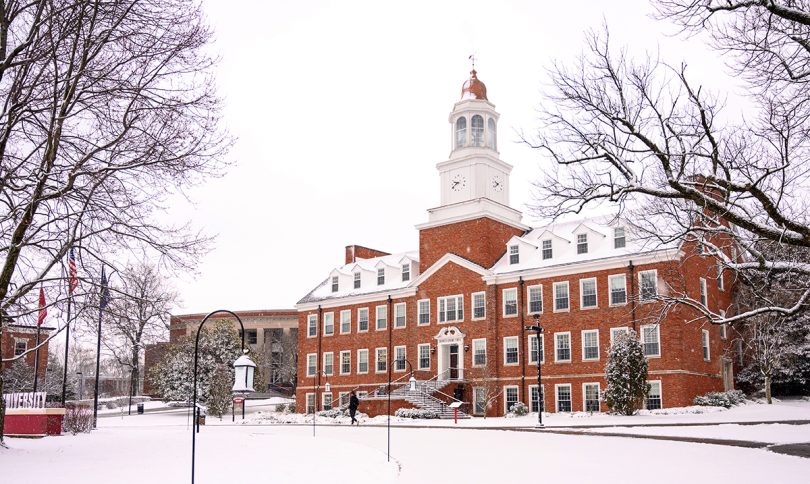 We are proud of the efforts our campus community undertook in 2020 to keep each other safe. During this challenging time, our Pioneers have demonstrated how compassionate, strong and resilient our community can be.
Residence halls will open for move in beginning Sunday, Jan. 3, and the dining hall will resume operations Jan. 4. As you return to campus for the start of Module 4, please remember to adhere to the following guidelines:
All students who reside or attend classes on campus are required to participate in university‑provided coronavirus testing prior to beginning classes for Module 4. (Note: Students who have tested positive for COVID‑19 in the past 90 days will not be tested, and documentation of diagnosis must be provided.)
Drive‑thru testing will take place in the Mitchell Fine Arts parking lot during the following times:

Monday, Jan. 4: noon‑4 p.m.
Tuesday, Jan. 5: 9 a.m.‑4 p.m.
Wednesday, Jan. 6: 9 a.m.‑4 p.m.
Thursday, Jan. 7: 9 a.m.‑noon (testing for faculty and staff)

Sign up HERE for your testing appointment day and time.
All student‑athletes will be provided directions for when and where they should test in order for results to be available to team physicians. This communication will be forthcoming from the athletics department.
Please bring your Crimson Card and a completed copy of the patient information form with your insurance information.
COVID‑19 testing is once again being provided through our lab partner, LabTox. Please see additional information from LabTox on billing procedures.
As with the start of previous modules, students are asked to limit exposure and self‑quarantine after testing until they have been notified by the student well‑being office of a negative test result. Students should utilize grab‑and‑go food options from the Raf during that time. Students will also be required to attend classes remotely until their test results are received (professors have been notified of this requirement).
Test results should be available within 24‑48 hours.
Everyone who will be on campus during Module 4 is required to complete a daily health pass 10 days prior to arriving on campus.
We also want to remind everyone about the importance of getting a flu shot. If you have not received your shot yet, please contact campusclinic@transy.edu to schedule an appointment.