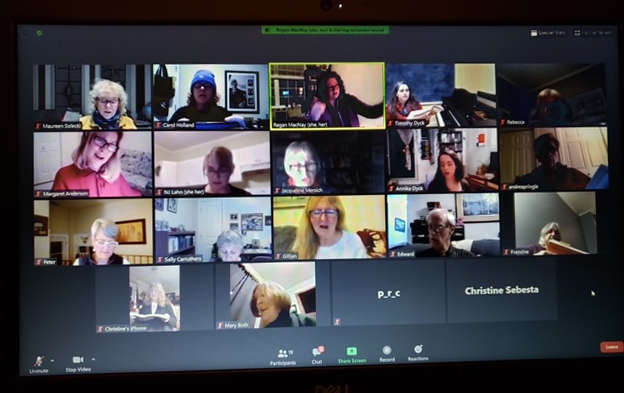 Because of the pandemic, the Georgian Bay Concert Choir can't offer live performances — they don't have a musical director at the moment either.
So the singers in Owen Sound, Ontario, reached out to former leader Regan MacNay, who is a music professor and director of choral activities at Transylvania University, to help them perform virtually. In the era of Zoom, a separation of 500 miles or so isn't something that'd keep a show from going on.
The Owen Sound Sun Times on Wednesday featured the collaboration in the article "Georgian Bay Concert Choir gets help from afar."
"For choirs we have these big concerts and it is this wonderful feeling of we have made this, we did this, we created this product and our audience came and everybody was happy," MacNay is quoted as saying. "I wondered how I was going to do this for this group of people that are singing for themselves at home in their rooms."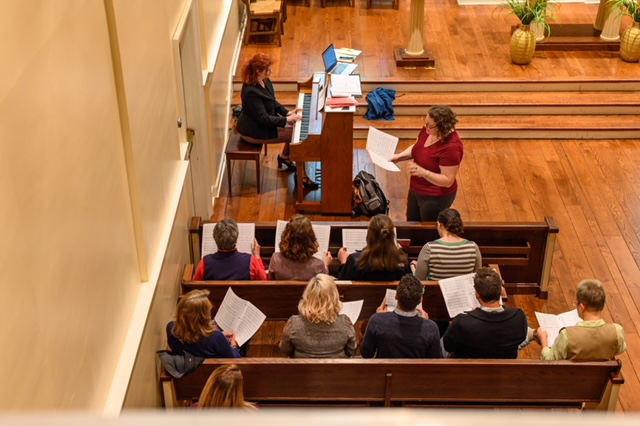 The choir members — who plan to perform some "Messiah Choruses" during their last rehearsal next week — started practicing in September, having to get comfortable with singing via Zoom.
"About a month in I was getting feedback saying things like, 'I feel like I have accomplished something', or 'from the warm-up and the exercises we do I am remembering how to sing properly,'" MacNay told the newspaper.
"It really does create a sense of community, which is what choir is all about."