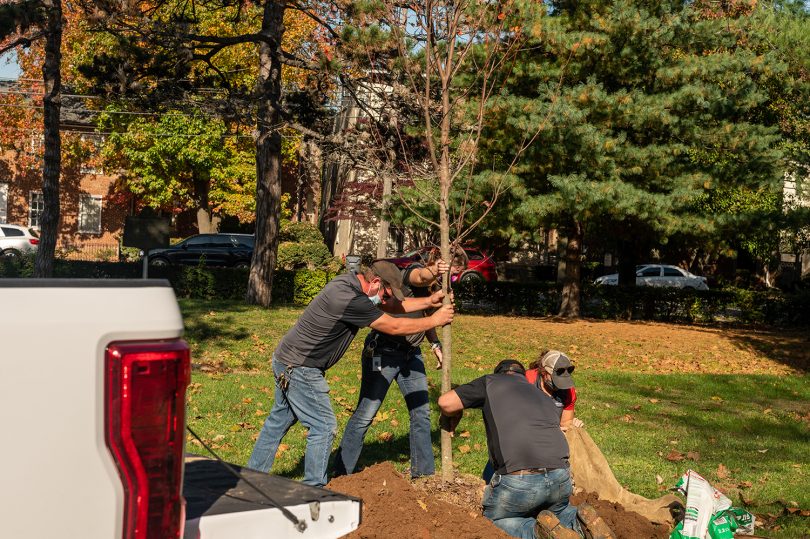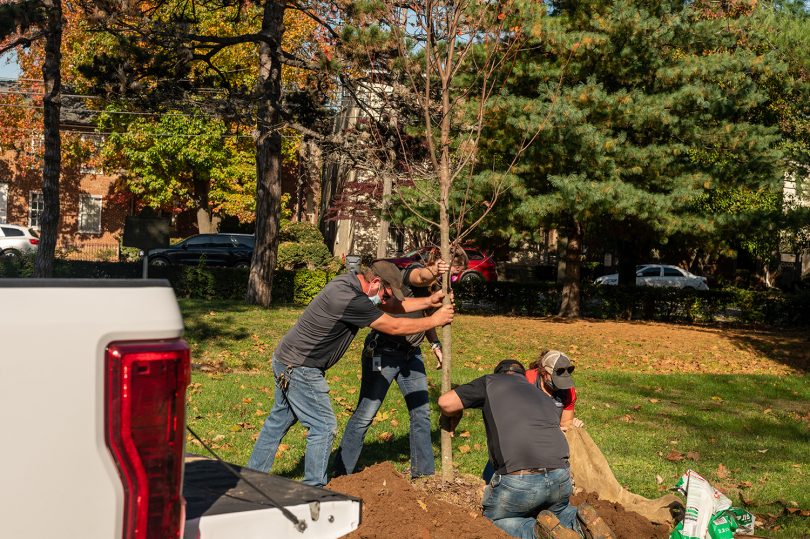 Transylvania University on Friday received five free trees through LG&E and KU's Plant for the Planet program.
The gift included a tulip poplar, October Glory maple, sweetgum Slender Silhouette and fringe tree. The university's facilities management crew planted them behind the library and near Hazelrigg Hall and the corner of Fourth and Broadway.
"The Plant for the Planet program is modeled after the United Nations Environment Program's Plant for the Planet: Billion Tree Campaign, which encourages individuals, communities and businesses to plant a billion trees around the globe each year," according LG&E and KU.
Kelsey Ley, Transylvania's manager of campus appearance, said she is grateful for the donation and the utilities' willingness to work with the university on the project during these challenging times. "Hopefully we can work with them in the future to help Transy and the planet."