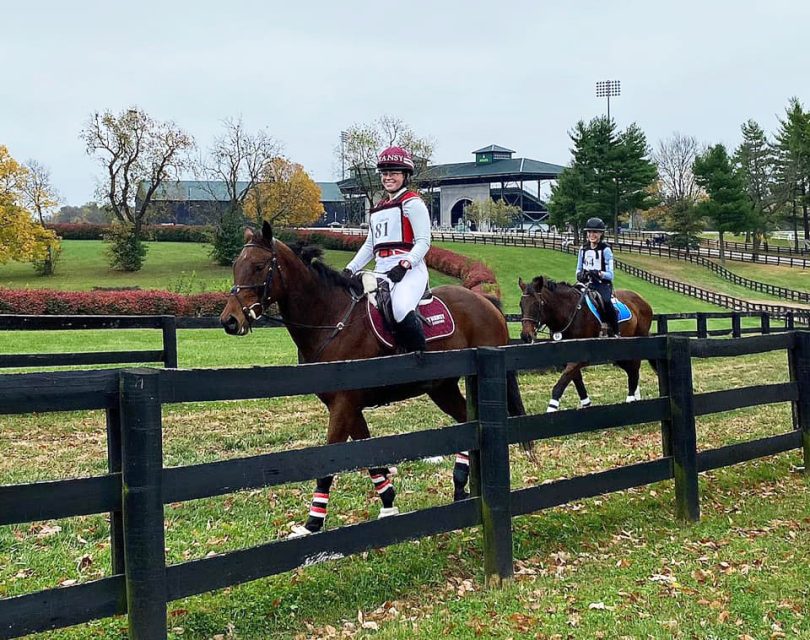 The United States Eventing Association on Thursday spotlighted a one-of-a-kind scholarship offered to riders at Transylvania University.
Six current team members from across the country are benefiting from the "only known eventing scholarship" offered at a U.S. college, the USEA said in an article featured on its national website.
This type of commitment should come as no surprise from a school whose home is Lexington, Kentucky, the Horse Capital of the World. It's also a place where students are called upon to pursue their own bold paths — on horseback, if that's their thing.
These Pioneers have been quite successful since the program began eight years ago as a varsity sport (there's also a junior varsity team). For instance, rider Abby Blackburn '19 was named Pioneer Female Athlete of the Year and the USEA Intercollegiate Novice Rider of the Year — and the team has placed in the top 10 at the National Intercollegiate Eventing Championships.
And for the past five years, these riders have been eligible for scholarships.
"We give scholarships of $1,000 per year to the early applicants that want to ride on our team," coach Tanya Davis told the USEA. "The riders are able to use the money for anything they need." Get the details.
Scholarship recipient Jackie Wich, a sophomore from Frenchtown, Montana, told the USEA she has been competing in events for the past 14 years. "As most riders know, trying to balance school, finances and taking care of a horse can be challenging. With the help of Transy, I can happily say I have been able to successfully balance all aspects of my life."
Wich also said, "Transy's varsity eventing team was the reason I decided to pack up my life in Montana and move across the country to Lexington."
Eventing is an "equestrian triathlon" of sorts, which "involves working with a horse both on the flat and over fences," according to Transy Athletics.
It's made up of three phases: dressage, considered "ballet on horseback"; show jumping; and endurance (or cross-country), "the heart of the sport, where horse and rider gallop across several miles on unleveled terrain jumping natural obstacles at speed."