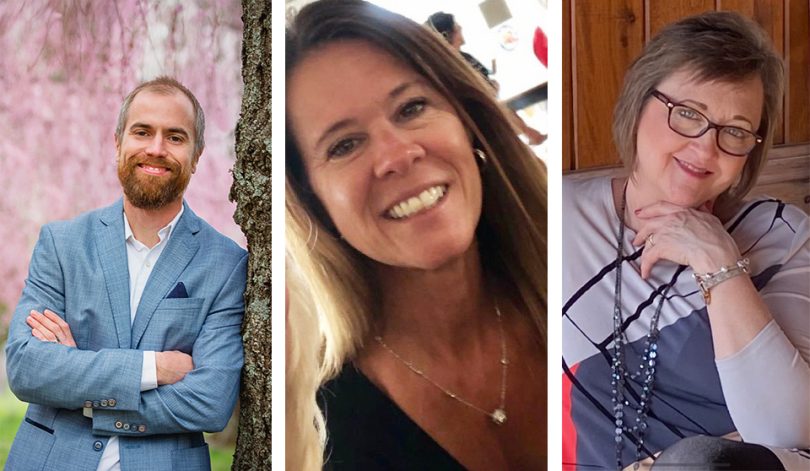 As far as years go, 2020 hasn't exactly been a breeze.
That means the services of college counselors are especially important now as students deal with a range of issues — from modular classes to mask wearing.
At Transylvania University, three counselors are adapting to these challenges through outreach and free, confidential telehealth meetings with students.
"Our counseling team has really risen to the task," said Kathy Susman, coordinator of counseling services.
They're working mostly remotely to help the campus community with problems like anxiety, depression, stress-related concerns and relationship troubles, things that can get magnified when students have to quarantine or self-isolate.
"Even though the pandemic has created challenges in how we go about delivering our services, it certainly has created opportunities for us to think about how we can do things differently and how we can engage students differently," Susman said.
Outreach efforts by counselors and other Student Well-Being staff members have included virtual Coffee with Counselors events on Zoom, a video series promoting positive mental health, surveys to learn more about student concerns, and attention-grabbing posts on the @tu_wellbeing Instagram account to inspire them and spread the word about resources. Also, students in quarantine and isolation have received individual notes with a message — "You are not alone" — in addition to counseling contact information and stress balls.
Last month's Mental Health Awareness Week was another good chance to remind students of counseling services and ways to feel better — activities included online mental health screenings and yoga.
Additionally, each morning before coming to campus students fill out a questionnaire that not only assesses their risk of having COVID-19, but also has them reflect on how they feel mentally. If the answer is not well, they may be referred to a counselor.
Other outreach began before the school year even started when Student Well-Being staff met with First Engagement scholars, resident advisers and admissions ambassadors to fill them in on how to inform other students about campus counseling options.
Looking to the future, Transylvania's counselors may incorporate what they've learned during the pandemic into their services after it's over. For instance, students who don't feel up to a face-to-face visit — or are too busy — might be able to use telehealth options already in place.
And after physical distancing is no longer a thing, students will be able to visit the school's counseling offices in the new Campus Center. (Currently, at least one counselor is on campus each day in case of emergencies.)
If they need counseling, Transylvania students are encouraged to call the well‑being office at 859‑281‑3682 or email counseling@transy.edu.