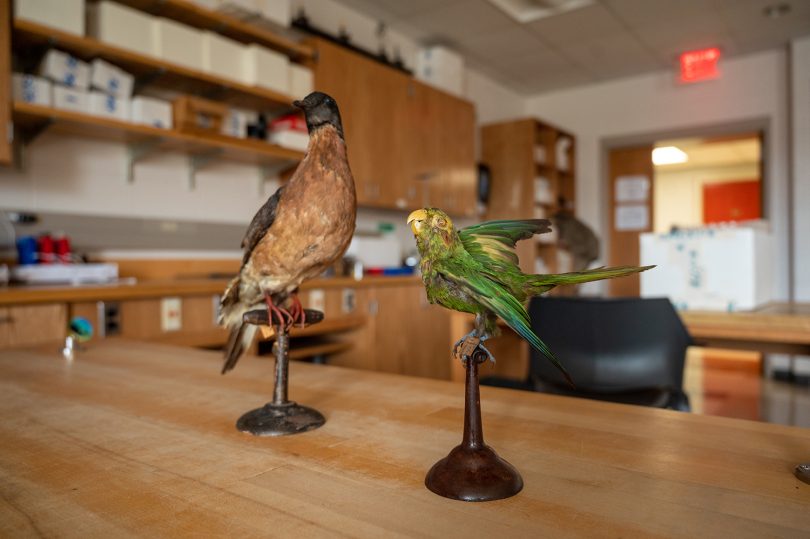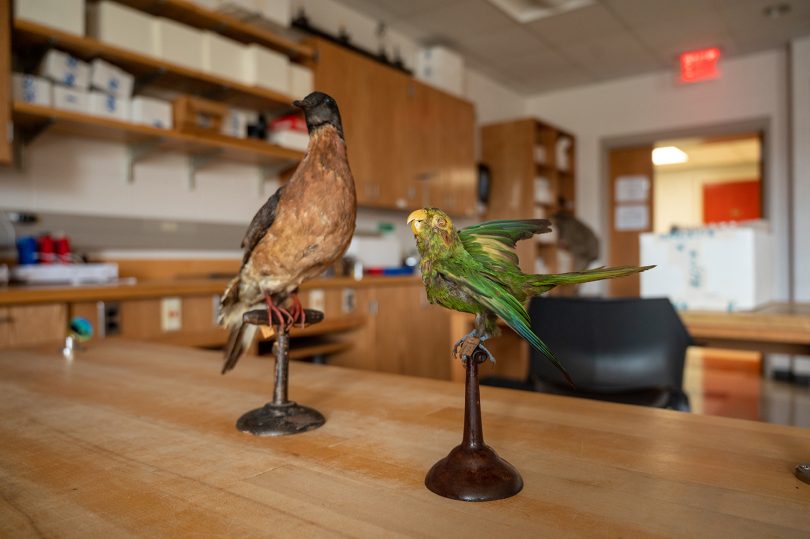 Before going the way of the dodo, small, emerald-green parrots colored the fields and skies of Kentucky — as well as ladies' hats.
At least one of these Carolina parakeets (now mounted and a bit duller from age), two stuffed passenger pigeons (extinct, too) and the remains of an ivory-billed woodpecker (a species that's also no longer among the living, in all likelihood) are part of a restoration project made possible through the generosity of a Transylvania University alumnus with a love of biology. The specimens are part of the school's Monroe Moosnick Medical and Science Museum's collection.
"These things are invaluable," said Dr. Harold Faulconer '54 as some of the birds were being readied in Brown Science Center on Thursday for their journey to the award-winning Gunners Taxidermy in Nicholasville, Kentucky.
Faulconer decided to pay for the work after spotting the feathered relics during a visit to his alma mater. "When I saw these extinct birds, I just thought they look so bad to me that it'd be nice to get them improved."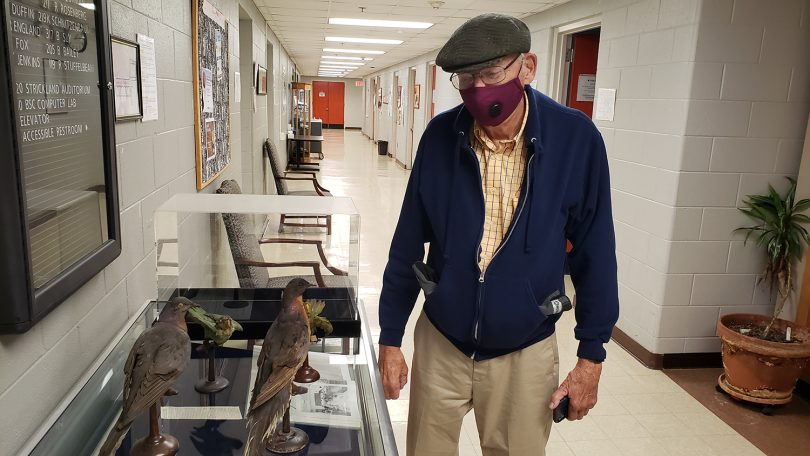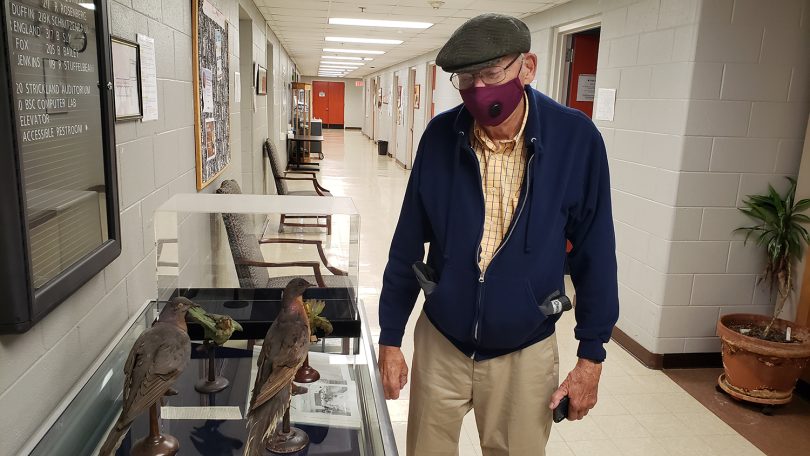 Over the course of 150 years or so, their feathers and skin have faced numerous assaults — from oily fingers of people wanting to touch them to insect infestations (dermestid beetles, probably). Plus, taxidermy techniques have improved a lot since the 1800s; eyes look a lot more real, for instance.
Faulconer, who's a retired surgeon and avid outdoorsman from Lexington, has a lifetime of experience with these types of preserved specimens. "I like good taxidermy," he said. "I hate bad taxidermy."
These fragile birds, along with an endangered kiwi, have been entrusted to the skilled hands of Harry Whitehead at Gunners. Faulconer said the taxidermist is "world class" and particularly adept with birds.
Professor James Wagner, chair of the Division of Natural Sciences and Mathematics, said Transylvania is grateful for Faulconer's assistance. "These kinds of things don't get a lot of appreciation. They are part of our university's history."
Moosnick curator and professor Jamie Day said that after the birds get back from the taxidermist, they'll likely be displayed more prominently and in an airtight case to protect against deterioration.
"It's just one more thing that can draw people to our collection," Day said. "To preserve them is going to be wonderful."