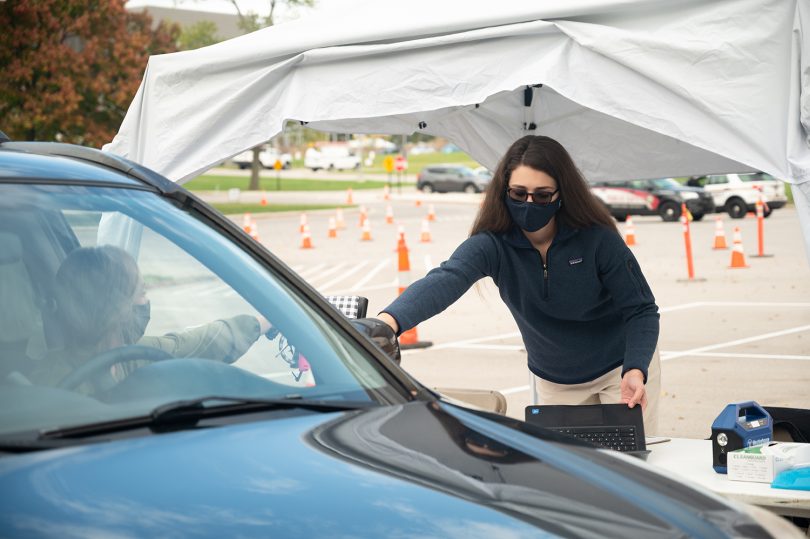 When Taylor Gray was planning a gap year between graduating from Transylvania University this past May and starting medical school, she was understandably nervous about her job prospects in a pandemic.
Turns out, she's very much in demand.
The second day after her virtual commencement, she landed an interview to be a COVID-19 contact tracer for the state and was pretty much hired on the spot. Then, after a few months of serving both in that role and as a disease investigator, Gray's alma mater asked if she'd join the effort to keep the campus community safe from the coronavirus.
She jumped at the opportunity. Late last month Gray, who was a biology major on a pre-med track, started her full-time, temporary job as a university contact tracer and health clinic assistant.
Gray was excited when the school reached out to her — she sees it as an opportunity to give back to the institution. "Transy has given me so much and so many opportunities," she said. "I had an amazing experience here."
She began her job at Transylvania two weeks ago helping staff a drive-thru testing site for students returning to campus after fall break. In addition to tracing contacts of those who are positive, Gray helps out with testing in the Campus Health Clinic and for sports teams.
Robin Prichard, Transylvania's special assistant to the president for public health, praised Gray's "outstanding work ethic" and said she's glad Gray's skill set includes what she learned working for the state. "Having Taylor on campus has already made such a difference in ensuring we remain Healthy at Transy. We are blessed to have her back."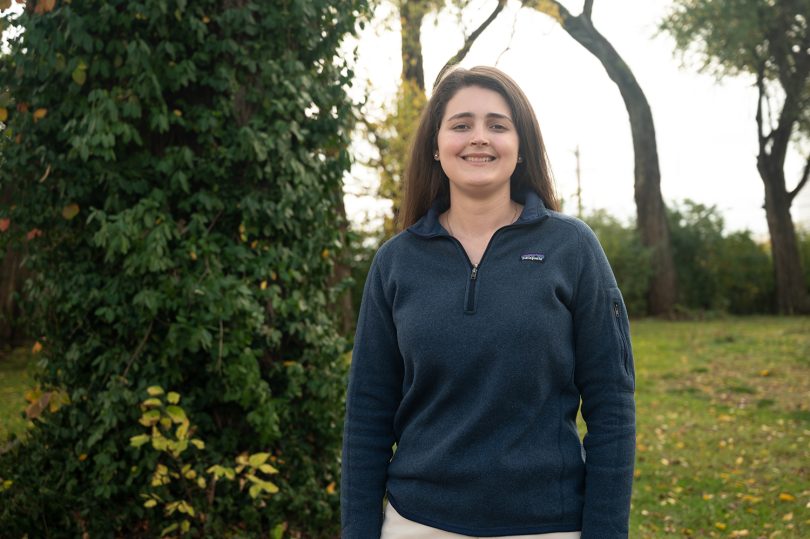 Prichard, who also is coordinator of pre-health preparation programs, went on to say how Gray as a student was "fully engaged in the Transylvania community," serving as president of the school's Phi Delta Epsilon medical fraternity and as a leader in the Pre-Health Club. Gray also received the Trover Health Science Award by Transylvania's Pre-Health Committee for her academic excellence, perseverance and leadership.
Gray, who is from Cadiz, Kentucky, has not only been putting to good use what she learned from her science major — like epidemiology, virology and an understanding of how PPE works — but she's also been drawing from her liberal arts background. For instance, she needed creativity and critical thinking skills when she worked for the state and had to inform people over the phone they had COVID. It wasn't always easy asking them who all they've been around and explaining what they needed to do next and why.
"On paper it's very cut and dry what you are supposed to do," she said. In real life, not so much. "I never knew what to expect."
That kind of experience, having to get out of her comfort zone, is good for a future doctor.
In the meantime, she wants the Transylvania community to know she is here for them. "I've been giving students my personal phone number and email, letting them know if they need anything to feel free to reach out anytime," Gray said. "I'm here to help."