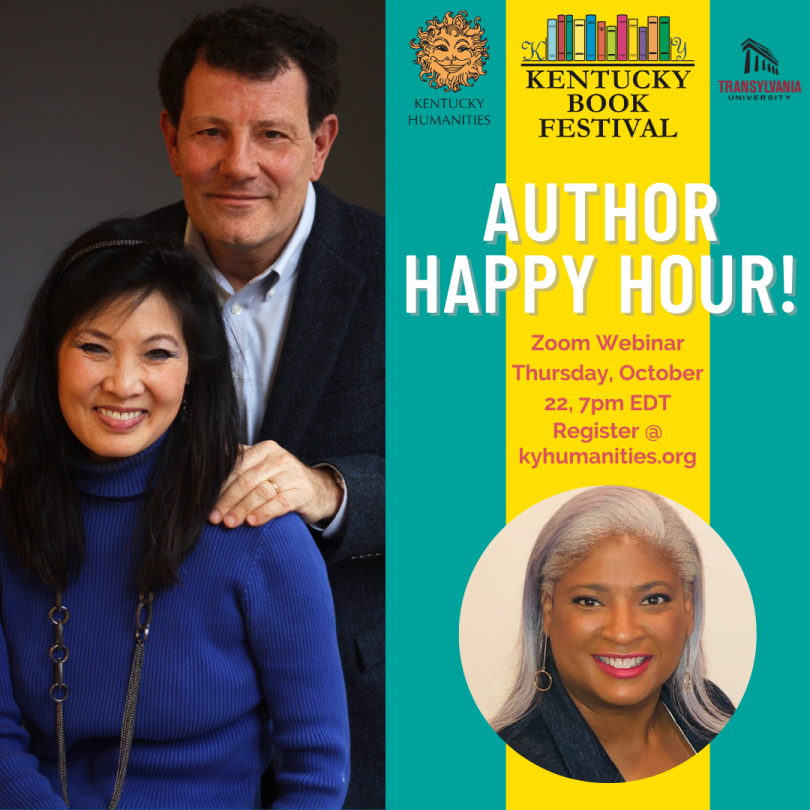 The Kentucky Book Festival on Thursday will feature a conversation between New York Times columnist Nicholas Kristof and Deidra Dennie, Transylvania University's vice president for diversity and inclusion.
Watch the virtual Author Happy Hour at 7 p.m. on Facebook here or register to see it on Zoom as they will discuss "Tightrope: Americans Reaching for Hope," the latest book by Kristof and Sheryl WuDunn, a married couple who've both won Pulitzer Prizes.
Sponsored by Transylvania, the conversation is an early event in the Kentucky Humanities' annual Kentucky Book Festival, which officially is Nov. 9-14 and entirely online this year.
The New York Times bestseller "Tightrope" explores the plight of working-class Americans, focusing on the rural area of Oregon where Kristof grew up. He notes how around a quarter of the kids who rode the bus with him to school when he was a boy — he's now 61 — have already died from things like alcohol abuse and suicide.
Kristof sees a variety of causes behind the crisis — including a loss of decent jobs and failed government policy — and he offers concrete ways for us to help.
"It's a book that ends in hope," Dennie said.
As for getting an opportunity to chat with a renowned author, she said she was nervous at first, but he was easy to talk with as they recorded the Zoom session, with him sitting outside at his family's Yamhill, Oregon, farm — a vineyard and apple orchard that provides local jobs. "It was an amazing opportunity," said Dennie, who is an avid reader and enjoyed the book. (WuDunn wasn't able to be there for the interview.)
Dennie gave a rundown of "Tightrope," which illustrates challenges facing rural communities not just in that part of Oregon, but across America. For instance, while some government initiatives like the war on drugs may be exacerbating social problems, with a harsher impact on Black communities, the government could be a force of positive change, helping pull people out of a cycle of despair. Providing funds for day care and for workforce development programs to get people on their feet and earning a living wage are two examples.
But there are also actions individuals can take, such as supporting certain organizations. In fact, toward the end of the book it offers 10 things you can do in the next 10 minutes to make an impact on people's lives.
"We're talking about folks who are just trying to get through every day," Dennie said.