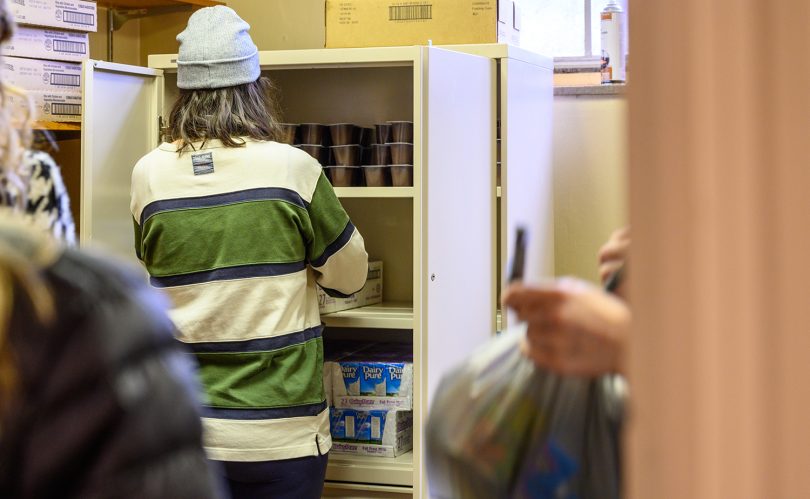 Transylvania University's Food Justice group is addressing a problem exacerbated by remote learning: the food insecurity of schoolchildren.
Members meet each week in Rosenthal Commons to put together snack packs for Harrison Elementary students and make sure they're delivered. Any students with a love for making a difference in their community are encouraged to get involved with the drive.
That's the motivation for organizer Lilly Kramer. "I know I cannot fix the food insecurity that these families are facing, but I know that this is something I can do to help them," she said.
With at-home learning, the significance of the food drive is greater than ever. Many families have been faced with financial hardship, and Food Justice is offering a helping hand. Fayette County schools provide meals on weekdays, but some families struggle with having food that lasts through the weekend.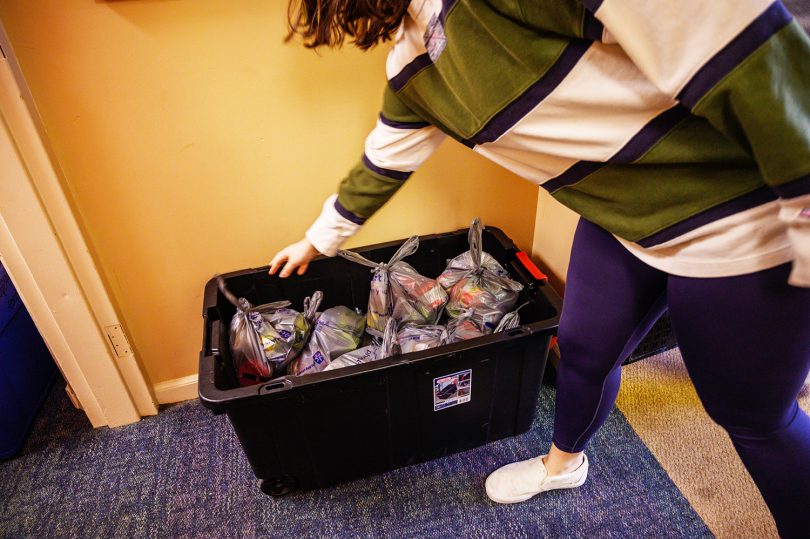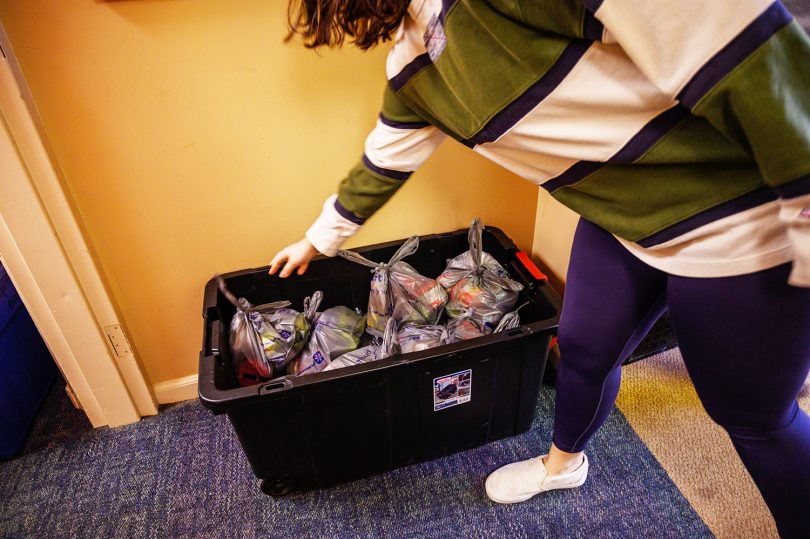 "Many kids rely on schools for breakfast and lunch and may not have access to an ample amount of food while at home, so these snack packs help to feed the kids over the weekends," Kramer added.
Not all heroes wear capes — it's a matter of wanting to be the change you want to see in the community. It's not too late for the Transylvania community to get involved; contact Kramer if you're interested in working with Food Justice.
Harrison students will soon get a special snack pack: the regular food and Halloween treats. Part of this year's virtual PumpkinMania celebration, these packs are made possible by a partnership with Kiwanis, Harrison, God's Pantry and Bon Appétit, the university's food service provider.
---
About the author: Kennedy Irakoze '23 is a business marketing major from Kigoma, Tanzania, and a work-study student for the Office of Marketing and Communications.