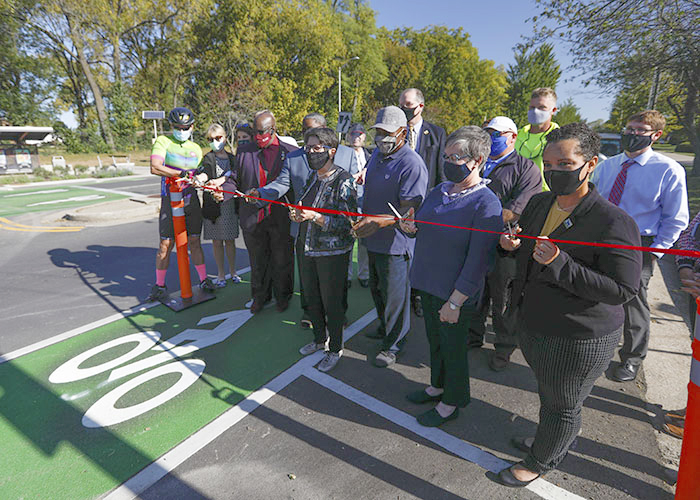 Lexington officials last week celebrated the opening of the final section of the Legacy Trail — a mixed-use path stretching a total of 12 miles along a route that runs through Transylvania University along Fourth Street.
Students use the trail in a variety of ways, from jaunting off to the countryside to conducting research for a Senior Seminar class to training for a cycle-centered May term travel course to the Netherlands.
And through the Transy Bikes program, students will be able to check out one of more than 30 bicycles from the new Campus Center to ride on the Legacy Trail, which runs from the Isaac Murphy Memorial Art Garden at the corner of East Third Street and Midland Avenue to the Kentucky Horse Park north of town.
The path will soon connect to the Town Branch Commons Trail downtown, forming an uninterrupted 22 miles.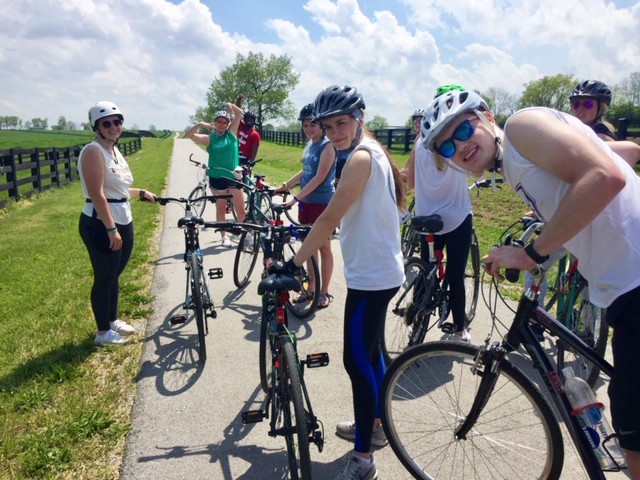 "The fact the Legacy Trail now connects directly to our campus is a huge asset to the Transy community — and it's easier than ever to use," exercise science professor Sharon Brown said. "If you cycle in one direction, you can find yourself quickly out into our beautiful Bluegrass landscape (it's 8 miles to the Kentucky Horse Park). Or if you walk or cycle in the opposite direction, you can connect with our community neighborhood and the center of town. The trail will make being physically active easier and more fun. Best of all, it's beautiful and completely free."
The final section that just opened is in the area of Third and Fourth streets near campus.
"I believe this phase has had the most challenges, but I also believe this phase has the most opportunity to bring people together and build relationships, in addition to sharing the rich history of several downtown neighborhoods," said council member James Brown in a news release from the city.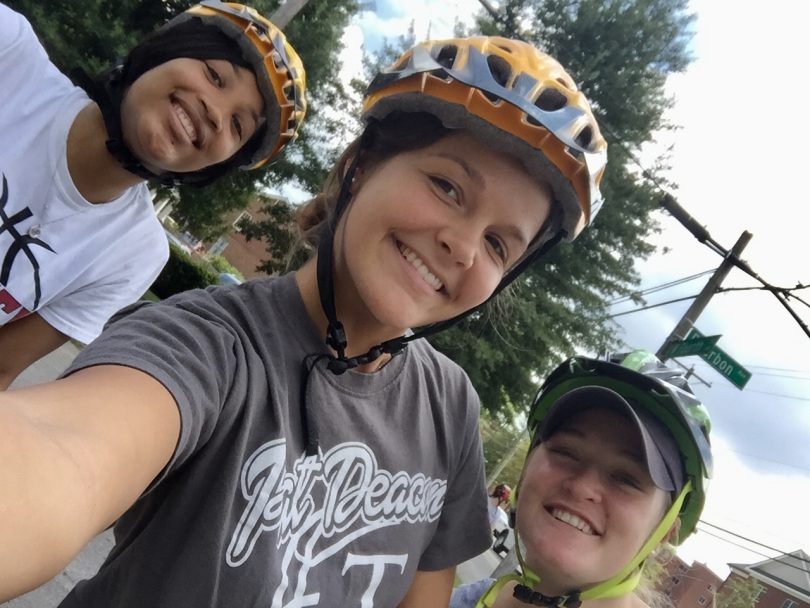 Mayor Linda Gorton said, "We have a trail that thousands of local citizens enjoy, and an attraction that will bring in visitors from across the country."
In fact, the Legacy has been voted one of Kentucky's favorite trails, Brown said. It's well liked for various reasons: "While many people think of it primarily as a bike trail, it is also very popular with walkers, nature lovers and families seeking an outing that people of every age can enjoy together."
Also, since it's mostly flat and once you get out of town it's dedicated to biking and walking — meaning no cars — it's great for beginners, Brown said. "Leaving from our campus, you can get outside the city in a short time, where you can experience lots of Kentucky's natural beauty and get healthy at the same time."