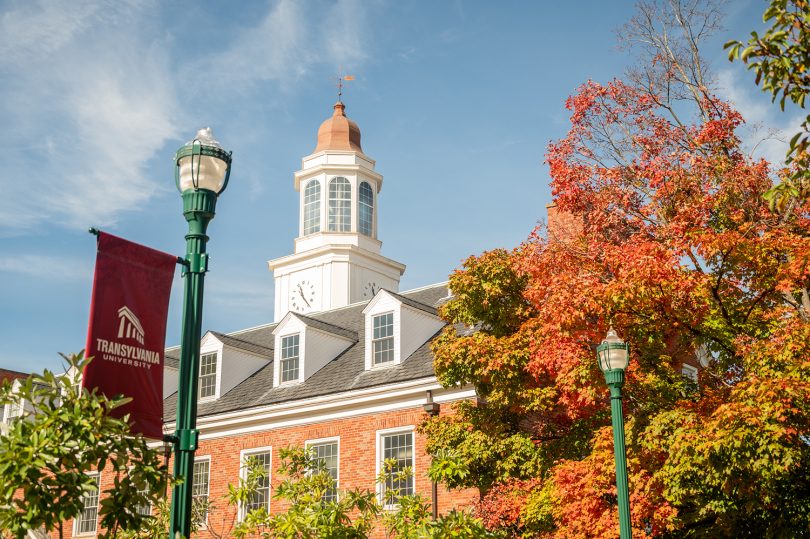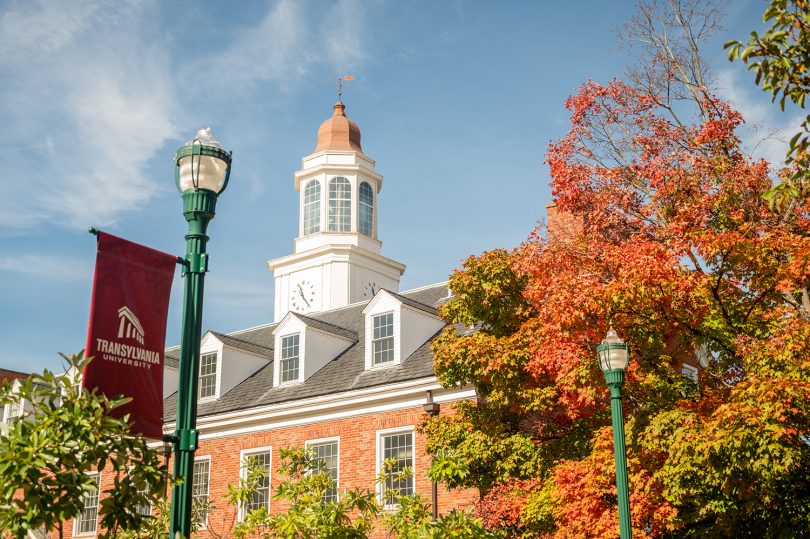 From a ghost tour to tie-dyeing face masks, a variety of activities are on tap for Transylvania University's fall module break.
As students enjoy a well-deserved rest from classes next week, the university is encouraging them not to travel because of the pandemic. "The student life office got together to create a menu of exciting events during module break," said Michelle Thompson, director of campus and community engagement. Speaking of exciting menus, Transylvania's dining facilities have planned special themes, including State Fair Night (think funnel cakes) and an Apple Fest (mile-high apple pie, anyone?).
Other highlights of the week include making Lexington-themed crafts and PumpkinMania luminaries, playing flashlight tag and walking to a downtown farmers market.
Additionally, all week students can participate in The Return of Rafinesque's Key: "You think you may know about Raf's curse, but recently more mystery was unearthed," according to the fall break program. "A magic key was found as Forrer [Residence Hall] was razed, but now we can't find it no matter where we gaze. We need your help to solve the mystery." (The game is named after eccentric 1800s professor Constantine Samuel Rafinesque.)
"In order to know where to search," Thompson said, "students will receive clues each day by visiting Housing and Residence Life's Instagram page." The winner, along with nine friends, will receive a private movie theater screening.
Denise Hall, campus experience coordinator and assistant director of student transitions, said the week's activities will "appeal to lots of different interests and preferences. If you like puzzles and challenges, being creative or getting outside, we'll have great options for every student."
As part of our overall Healthy at Transy plan, these activities encourage safety "in the way Transy students have grown used to on campus the past couple of months," Hall said. "Students have earned the chance to take a breather after our second module of classes, and we're ready for them to have fun in a responsible manner."
Fall break begins Tuesday, the day after Module 2 finals wrap up. Get more info, including our plan to test students again for COVID-19 after it's over.