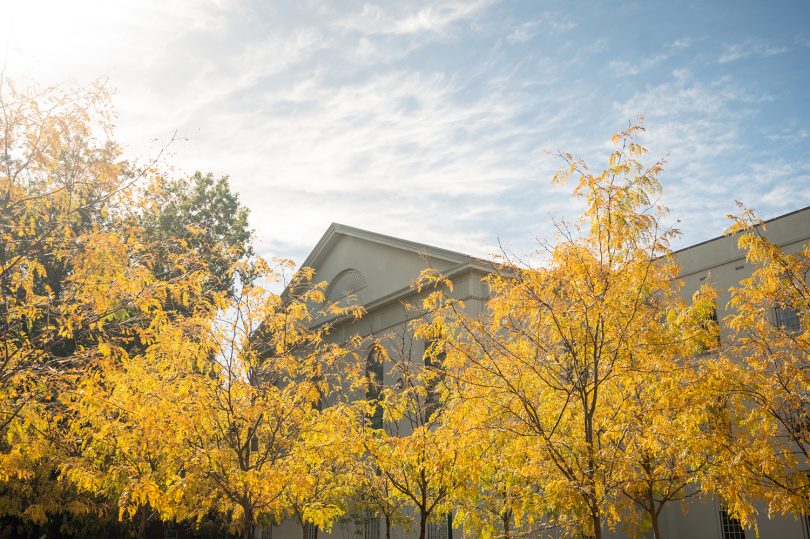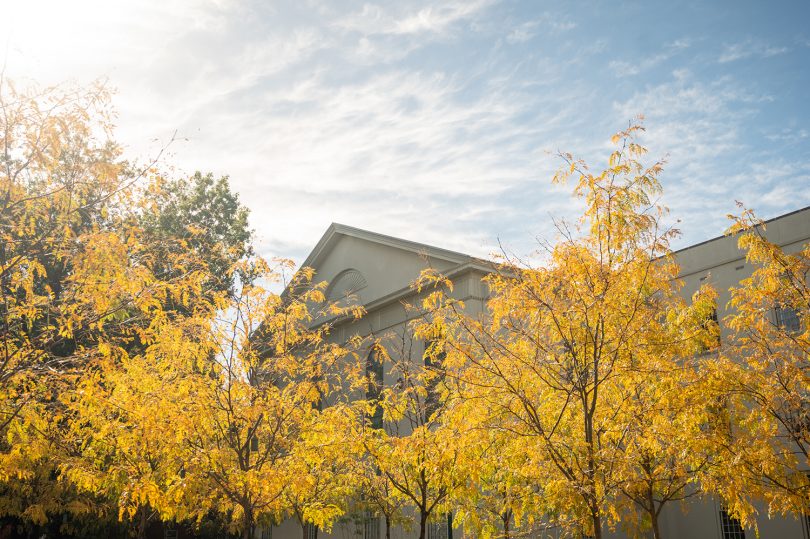 As we prepare for the fall module break from Oct. 20-25, we want to thank all of you for working over our first two modules to support our Healthy at Transy plan.
We'd also like to take this opportunity to encourage students to consider remaining on campus or locally for fall break. There will be opportunities for campus engagement and activities with appropriate physical distancing, as well as special menus in the dining facilities next week.
For those who do choose to travel, we recommend that you follow Kentucky's travel advisory and prepare to quarantine for 14 days if you go to the locations identified as potential risks, which as of Oct. 15 include Indiana and Florida.
Testing continues to play an important role in our ability to safely begin Module 3. All students who reside or attend classes on campus — whether they remain on campus or depart for the break — will be required to participate in university‑provided coronavirus testing prior to beginning classes for Module 3 and will continue to use the Transylvania app's Health Pass daily screening function. Please be sure to update your app to the latest version.
Student-athletes who are currently practicing or competing will be tested through the Athletics Department. Information on your fall break return testing will be communicated via your coaching staff. Those teams not practicing or competing (men's and women's golf and tennis) and all other students are asked to follow the procedures below.
What you need to know: Testing location, dates, forms
Students returning to Transylvania for Module 3 must be tested by the university and its partner, LabTox, at a drive-thru testing location in BCTC's lot off of Fourth Street. To enter Transy's testing site, use the Fourth Street entrance just past the railroad tracks and the Transylvania Athletics Complex. Download a copy of the testing site map.
Testing will be available on Oct. 22, 23, 26 and 27 from 8 a.m to 5 p.m. Upon entering BCTC's campus, look for signage and Transy Department of Public Safety peace officers, who will assist with directions.
Sign up for a testing appointment here. As with initial move in, test results are expected within 24 hours, and students will be asked to limit exposure to others until they have been notified by campus health that they have a negative test result. Students will also be required to attend classes remotely until their test result is received (professors have been notified of this requirement).
The cost of testing for those returning for Modules 3 will be billed to the students' insurance — those without insurance will be covered under CARES Act funding provided to our testing partner. It is our understanding that no insurance provider should charge individuals for COVID testing. To ensure that drive-thru testing runs smoothly, please download the patient information form, print it and fill it out prior to arriving. In addition to bringing your insurance card with you, make sure you have your Crimson Card, as it will be scanned to verify you've been tested.
Thank you again for your continued support of our Healthy at Transy plan and for doing your part to keep our Transylvania community safe.
About the authors: Michael Covert is dean of students and interim vice president for student life. Robin Prichard is Transylvania's pre-health coordinator and special assistant to the president for public health.