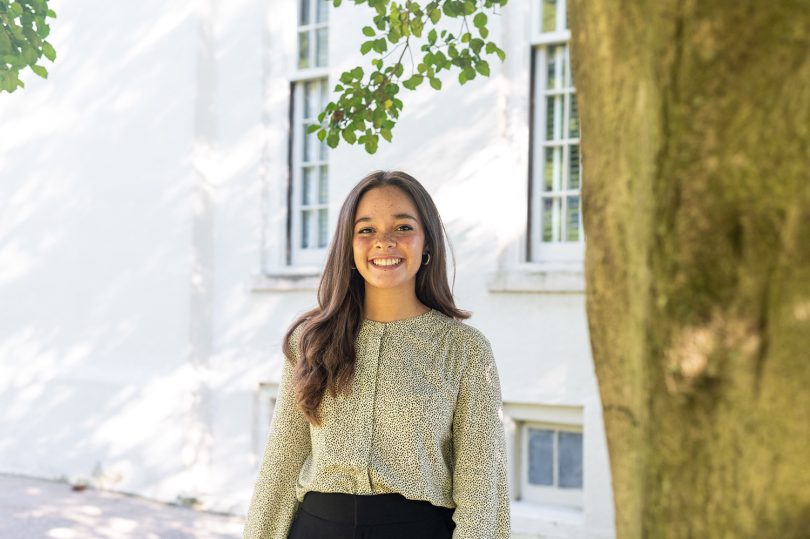 When Summer Taylor came to Transylvania University three years ago, she was a small-town girl with a big ambition: become a leader who makes a difference.
The political science major from Mount Sterling, Kentucky, is doing just that as a senior. Taylor recently was elected as president of the school's Student Government Association.
"I feel very committed to the idea of serving my Transylvania community as much as I can and to the best of my ability," she said.
Taylor, who's double-minoring in philosophy and economics, credits professors, other mentors and working as a Writing Center consultant and First Engagements scholar with helping her recognize her ability to become a campus leader.
She started off as a sophomore senator with the goal of being a voice for commuter students — and it grew from there, with her becoming constitution chair and student handbook chair.
As president, Taylor facilitates SGA meetings and works with members of the Executive Board and senators to make sure they have the resources to fulfill their roles and accomplish projects. She's also a liaison between the student body and school administrators. "It's really about building community," she said. "Transy is our home, so we all have to get along."
To that end, she has worked with her fellow SGA members to develop a Seven C's plan addressing not only community, but also communication, creativity, consistency, collaboration, courage and COVID-19. In this era of uncertainty, Taylor wanted to present a cohesive way to foster community — "things that would unify us, things that would enhance the Transylvania experience."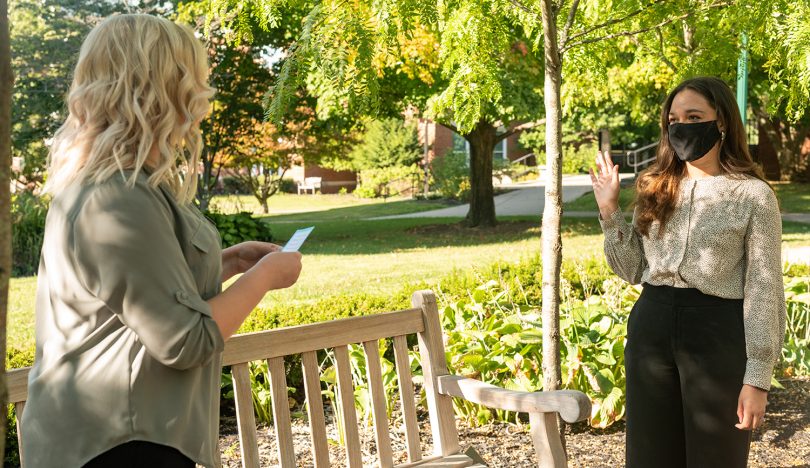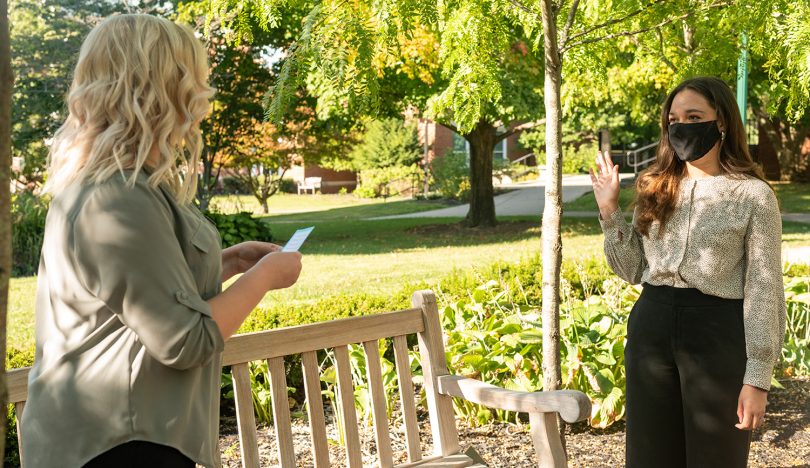 As for creativity and collaboration, SGA is developing an event for National Hispanic Heritage Month. It's part of an emphasis she wants to put on diversity, making sure all of the campus community feels represented at a time "when it's harder to be represented physically."
To help facilitate communication, Taylor is expanding SGA's social media presence, and she sees the group playing an important role in ensuring students are informed about issues surrounding COVID-19.
She's also working with the student body in navigating the modular curriculum, which helps the university adapt to changing conditions during the pandemic; she wants to make sure it's meeting the needs of students and other campus groups.
Facing these challenging times calls for adaptability and another C: courage. "This is such an important value to me because we have to be willing to do what is right and advocate for what is best, even when it feels like we are dealing with a lot of unknowns and changes," Taylor said.
Then there's consistency. "SGA is going to try to advocate for an educationally and socially consistent Transy experience even in this unprecedented time," she said. "One of the best parts of Transy is that we are an old institution with a lot of amazing traditions and long-held values — and even in times of change, we have to think creatively about how to give a consistent Transy experience and uphold those cherished values and traditions."
Two C's not specifically mentioned in the Seven C's are those in the new "Campus Center," a facility where SGA plans to start meeting. "The student Campus Center is absolutely stunning," Taylor said. "I think it's going to become the heart of this campus."