Waiting to take the bar exam during COVID-19 has meant months of nerve-rattling, future-obfuscating delays for 2020 law school graduates. Traditionally held in July, the exams weren't made available online until October. By then, Julia Johnson '17 was already clerking for the Superior Court of Guam. For her, meeting the strict regulations for the Ohio bar meant returning to the court building in Hagåtña at 1:30 a.m., taking the exam all night and then returning to another demanding workday — for two consecutive days and nights.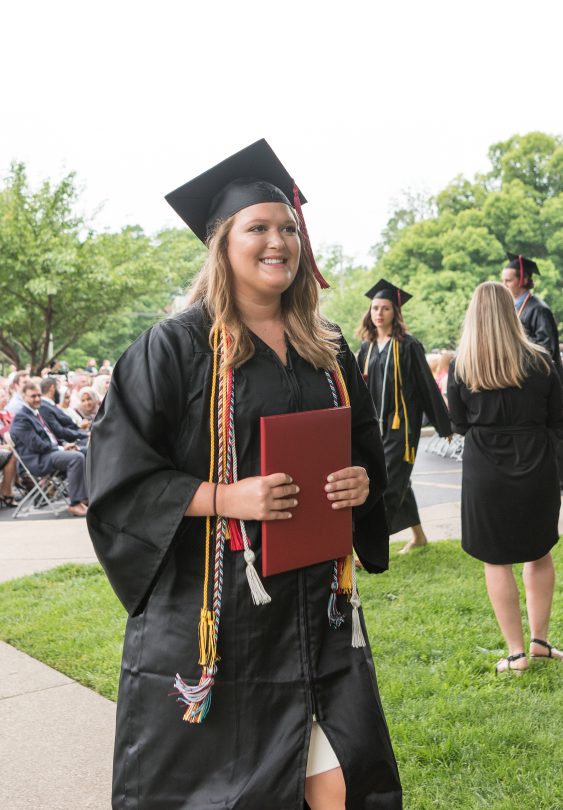 Johnson, who was a Spanish and politics, philosophy and economics double major at Transylvania University, thought her bar exam experience made for a pretty good story, until she read about another alumna's saga. Brianna Hill went into labor while taking the bar exam, finished the first day of testing, had her baby and then completed her second day of exams in the hospital. Turns out that Hill '14 had been Johnson's August term scholar at Transylvania — their respective feats a fitting link between mentor and mentee.
Becoming a judicial law clerk in the United States territory of Guam, an island in Micronesia utterly dwarfed by the vast Pacific Ocean, was the perfect next step for Johnson. After completing law school at the University of Tennessee College of Law, she wanted real-life experience in her chosen field and she needed some time away from the "mainland," as many Guamanians call it. A sense of isolation could easily sweep over a new resident so far from home, but Johnson, waking to demanding days of research, writing and responsibility, discovered a joyful independence and, above all, a palpable sense of purpose in this era of uncertainty.
For the former competitive swimmer, Guam's omnipresent sun and clear ocean waters, the roaming chickens and relaxed beach vibe contribute to her upbeat mood. But it's the long hours, the high stress and productivity that actually do the most for her well-being.
"For me, when you do feel productive, it brings you a sense of peace," she says. "You feel like you have a purpose."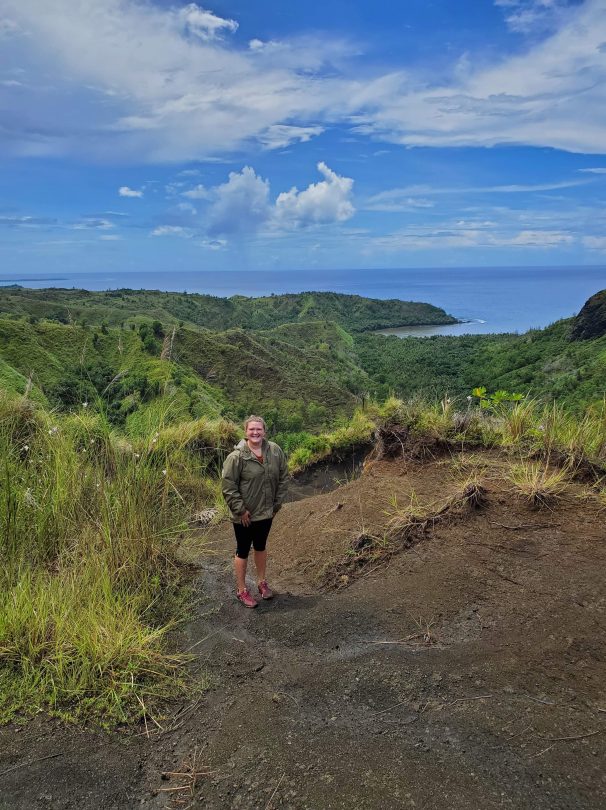 Each day, as clerk to a judge — the judge's lawyer, in fact — Johnson is responsible for researching all of the arguments and legal cases cited by the lawyers from the opposing sides. It's an enormous job that covers the many areas of law overseen by the Superior Court, from criminal cases to children's welfare, and demands the utmost of a lawyer's ability, integrity and compassion.
"My job is to research the law in an unbiased way, to apply the known facts to the law and to present that to the judge," Johnson explains. That way the judge isn't making decisions based on the bias of the two parties. "My job is to make sure that the court makes the ruling according to law."
Although she is content for now to learn about the law, not to interpret or change it, Johnson senses that working to improve laws and equitable access to justice will be part of her future.
"My passion is social justice law," she says, describing her path to it. From her parents, both lawyers, she'd observed the difference a lawyer could make. Then, as a student at Transy, Johnson volunteered with legal aid for two years, working with immigration lawyers, often using her language skills as a Spanish major to translate many legal documents. She gained experience in the legal world and defined her commitment to helping people "with their day-to-day needs." She could see as clearly as the crystal water in Guam that "good legal aid shouldn't be limited to those who can afford it."
She also gained a heightened understanding of how entwined empathy and compassion are with justice. "Everyone makes mistakes. But you can always come to a resolution with compassion," she says. "People having empathy is the key to everything." She learned that firsthand as a student, along with the importance of personal integrity, both of which she's found essential to her profession.
"In law school and in your legal career, your reputation and your ability to connect with people and have compassion for people — you can't put a value on it."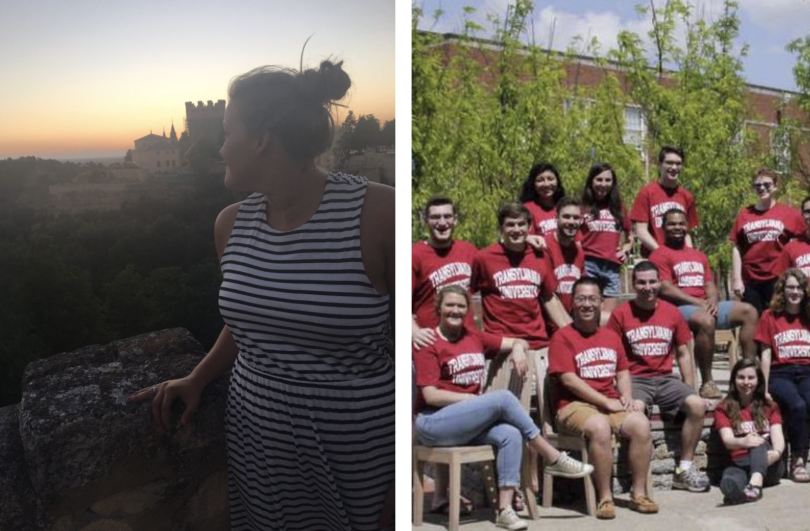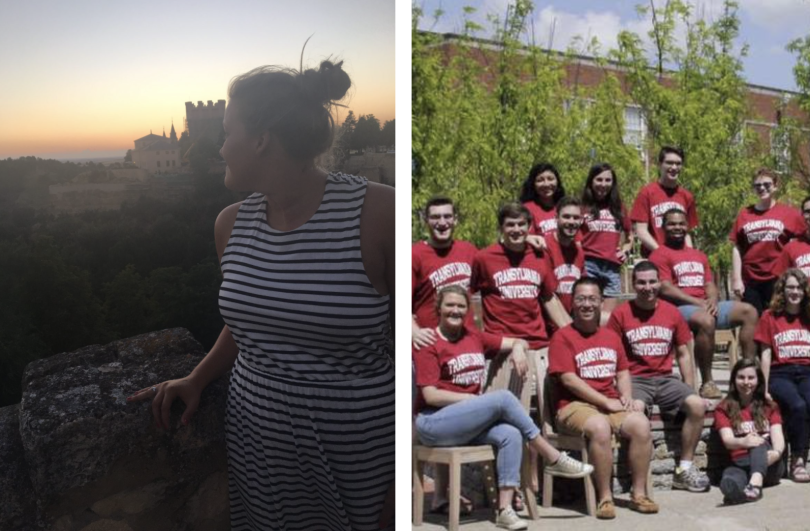 She recounts some of the ways her alma mater made her ready, culturally and professionally: study abroad, academic and personal accountability, close relationships with professors who invest in their students, and the efficiency that comes from managing so many academic and nonacademic interests.
"I can't imagine any other school preparing me as well," she continues. "The benefit of going to a small school is the relationships you have with professors," she explains. "They help you establish your integrity and character, then they work with you, doing everything to make sure you're okay and that you get the best education you can."
She points with particular gratitude to the six classes she took with political science professor Don Dugi, who also heads the pre-law program at Transy. "Maybe a record number?" she muses. "I do have a bit of pride about that, I'm not going to lie," she says with laughter, recalling the rigor of his classes and the Socratic method of discussion. "I owe a lot to Dr. Dugi."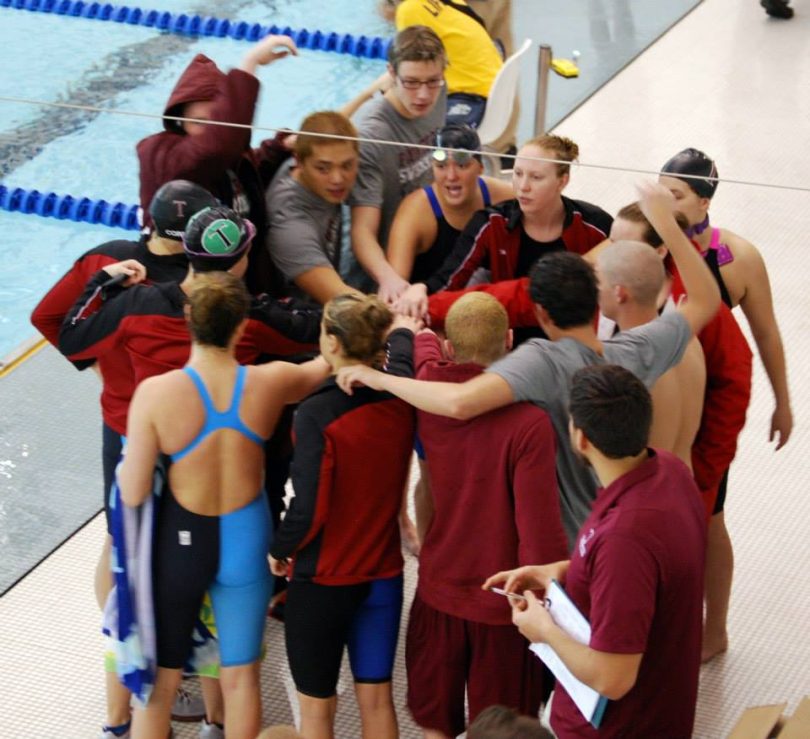 Johnson very nearly didn't attend Transy. She'd already committed to another university when she was encouraged to make an overnight visit to Transy. "I really wanted to swim," she says, "but I knew academics had to be my priority." Hosted by the swim team, she ended up staying two nights. "Everyone was so inclusive, so invested in me and welcoming," she says. "I immediately knew, in my gut, that my presence there would matter — that even after my one visit, I mattered."
All of the support and experience she experienced, Johnson says, made it possible to savor the independence she now enjoys; it gave her the confidence to productively traverse the less scripted reality of life, and how and where her future might unfold. She's making the most of the experience in Guam, "learning how to advocate," she says, and developing the skills needed "to make a difference in the long run" in public interest law.
"Transy created that foundation for me."