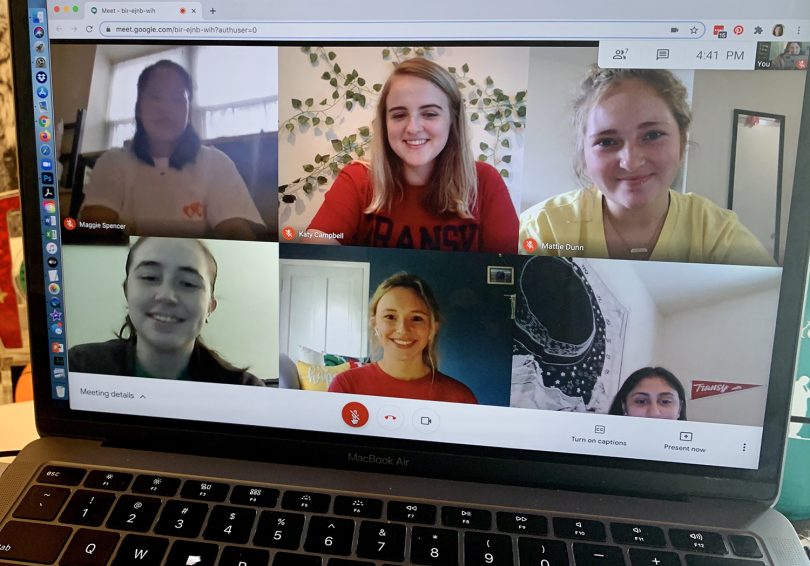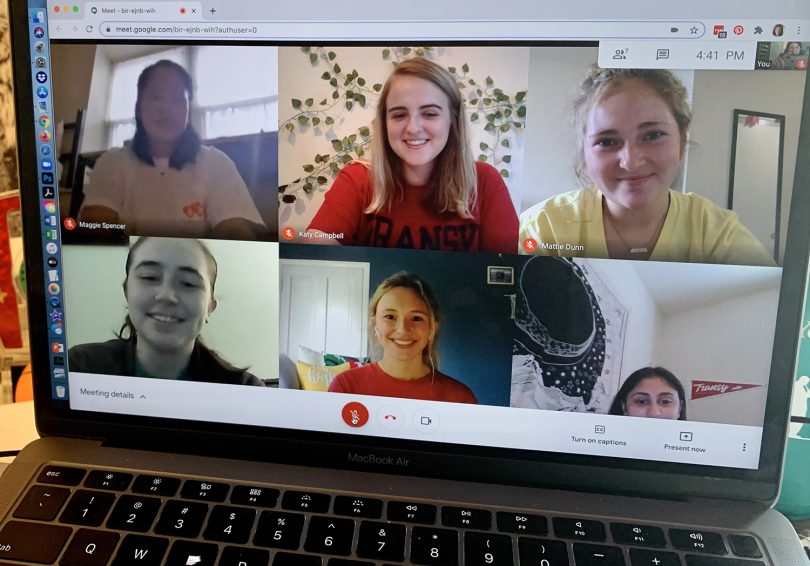 In this time of distancing, it's more vital than ever for college students to develop bonds with one another — to feel engaged in campus life — even if they're attending school remotely.
Transylvania University's Office of Campus and Community Engagement and Student Activities Board helped forged these campus connections Wednesday through a Virtual Engagement Fair.
In year's past, this has been a lively, in-person event, where student organizations would set up tables and come up with fun games and other ways to grab the attention of prospective members. But because of COVID-19, students this year were given a list of links to virtual meetings (or tables, if you will) where they met representatives of a variety of groups — from the Anime and Gaming Club to Students Against Hunger and Homelessness.
"I had a pretty good idea of what I wanted to participate in at Transy, but I thought it would be a good idea to explore a little as well," first-year student Kanika Chopra said. "Being a commuter student, I knew that I wanted to be involved on campus, so the fair was a really nice opportunity to make some connections and learn more. I did end up joining one or two clubs, but I gave my email to the majority of the rooms I stopped in — to be kept in the loop."
Tevin Monroe, assistant director of campus and community engagement, said, "Campus engagement is vital in this virtual and socially distant age. Transy students are finding unique ways to connect with each other — through book clubs, TikTok dance lessons and playing trivia on Zoom. For the time being, all student org activities will be virtual."
Transylvania students interested in joining a particular group will find contact information on this list (they'll have to be signed into their school email account).
Sophomore Kortney Smith, SAB's vice president for marketing and communications, said this engagement with other members of the university community helps students find a sense of normalcy.
"Campus engagement has always been an essential part of a student's experience at Transy," she said. "But there is an added value to it, considering the times we are living in."
---
Also check out this recent story by LEX 18: UK, Transy campuses tweaking Greek life during pandemic.