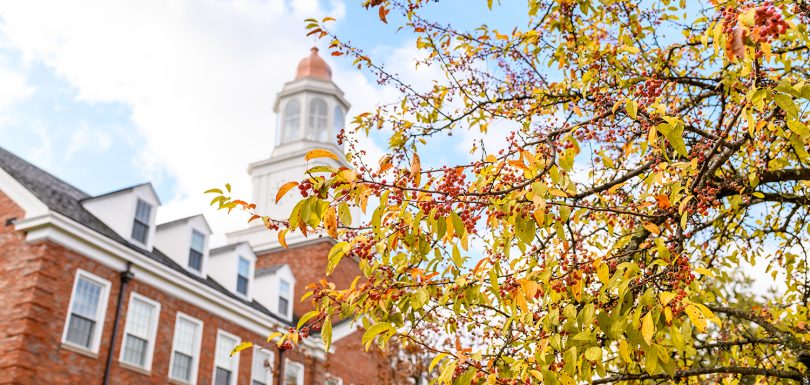 Because the coronavirus pandemic shouldn't stop anyone from finding their perfect college fit, Transylvania University is offering Open House October, a series of virtual sessions all month long.
These live, online events will make it easy to meet with the university's faculty, staff and students. They'll guide current high school students through every aspect of the college search — from applying for financial aid to writing application essays.
"We want to be able to deliver a full open house experience for students who want to learn about the admissions process, scholarships, academic programs, campus life, etc.," Vice President for Admissions Johnnie Johnson said. He pointed out how the sessions will remain accessible for students to watch anytime after they're over.
Johnson and Transylvania President Brien Lewis will kick off this series of more than a dozen open houses Thursday at 5:30 p.m. EDT. During the session, participants will learn details about the month's events and more — register here.
Next up is "The ABC's of College Admissions" on Friday at 4 p.m. (register). This session features representatives from the admissions office, who will cover a range of information about the college search and application process. They'll go over important dates and provide a translation of admissions lingo — for instance: What in the world is the difference between an early action and a regular decision deadline?
On tap next week is an Admissions Counselor Meet and Greet on Monday, and on Wednesday, prospective students will get a glimpse of some of the incredible research Transylvania faculty are conducting during a presentation by chemistry professor Kyle Schnitzenbaumer. He works with nanocrystals, which are a thousand times thinner than a human hair and used in high-tech applications like solar panels.
Then that Thursday, Oct. 8, and again Oct. 13, Transylvania will host an interactive college essay writing workshop, offering tips and tricks on what colleges are looking for — perfect for anyone who's either starting an essay or needs help editing one. Register for the first one here and the second here.
Also this month, the school will offer virtual open houses for high school students interested in playing sports at Transylvania. These include a panel of Pioneer student-athletes Oct. 14.
Participants may sign up for as many of these sessions as they'd like. Check out the full list of Open House October events.
Looking down the road, the university plans regional virtual meet-ups for November. During these small-group chats with campus representatives, high school students can get their questions answered and find out what they need to do to get ready to be a Pioneer.
Contact the Office of Admissions at admissions@transy.edu, 859-233-8242 or 800-874-6798 for more information.