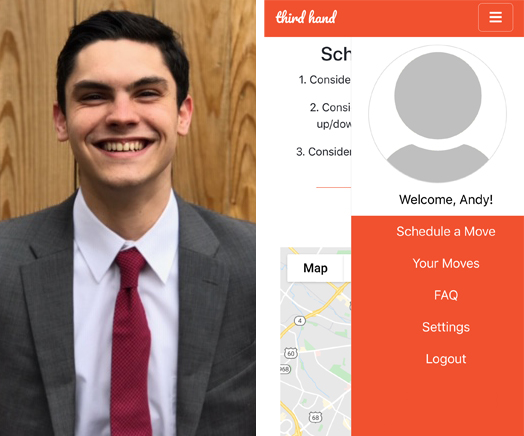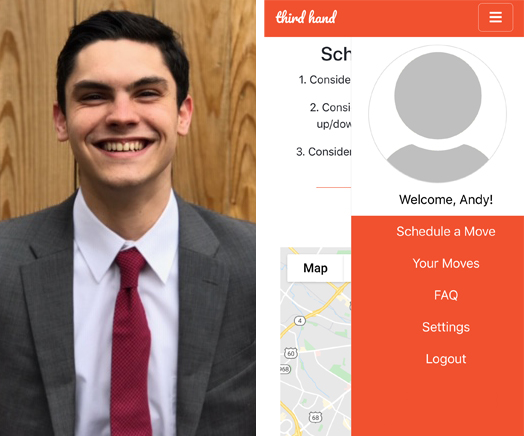 What could be more providential for a recent MBA graduate than to land on an idea that answers a need in the marketplace? But having an idea and bringing it to fruition are two very different realities.
For Nick Conway '17, a Lexington-based entrepreneur who is working with his brother and local accelerator Launch Blue to develop an app-based moving service, the journey to bring the startup to market is as rich with possibility as the community that inspires it.
The idea for the service, called third hand, came about during a long drive from St. Louis to Washington, D.C. He'd answered a panicked call from a former Transy classmate who'd just graduated with a master's and needed help moving hundreds of miles to pursue a Ph.D. With the limited resources and moving options available, what was a student to do?
Enter Conway, who had kept in touch with his Delta Sig brother whenever his regional basketball refereeing gig had taken him to St. Louis. Conway took time off from his day job in banking to help pack and drive a small rental van. And, although the two friends enjoyed the road trip, catching up and listening to hours of podcasts, Conway remembers thinking, "There's got to be a better way for people. There have to be more accessible options than this."
He started asking a number of questions. What if he hadn't been available? Why aren't there affordable alternatives in cross-country moving? Why is the moving industry so regionalized? What can be done with so many larger vehicles sitting idle on any given day? And why hasn't someone come up with a moving app inspired by the likes of Uber that can tap into unused resources and solve this puzzle?
Conway, who was a politics, philosophy and economics (PPE) major at Transylvania before earning an MBA, joined forces with his brother Andy, also a recent MBA grad. They researched the industry, ran queries by their father, a logistics professional, and devised a series of riddles they enjoyed working on together.
"You have a truck and you need to get it across the country in 10 days and come in under budget. How do you do it? Go!"
Conway found himself drawing on the logic he'd learned in philosophy as well as the basic principles of economics. "Distilling the complexities down to basic elements is where the philosophy comes in," he explains. "You can have these basic logical ideas. But being able to test them is critical to making better business decisions and to having a model that will stand the test of time."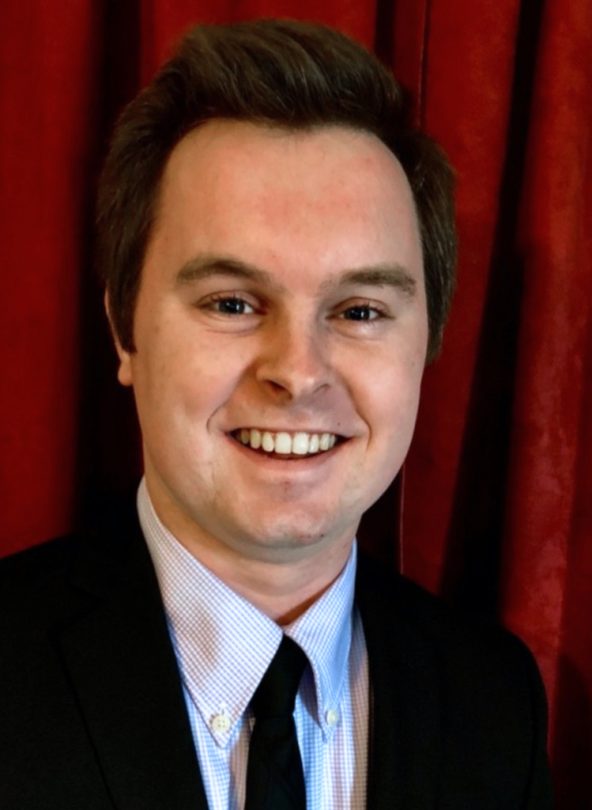 Working through the process, the brothers identified two significant problems they hoped to solve. One was to remedy the expense and inefficiencies of making cross-country moves that use regionalized companies. The other was to provide a better income to students and others in need of employment. As a recent student himself, Conway was aware of the conundrum full-time students often face in finding work to pay their bills when they lack the experience to get a job that pays more than a minimum wage.
Traditionally, the moving industry had a history of providing respectable work and a real living, Conway says. But making a living wage was something they saw missing from the gig economy.
"Sure you can make some good supplemental income, but if you fall on unemployment, like in this time of the coronavirus with thousands of people waiting on their unemployment benefits for months on end now, what can you do in the meantime to really fill that gap? So that's why we thought the moving industry would fit well within that model." Conferring with current Transy students, he was glad they were interested in both aspects. "It gives us reassurance that we're on to something worthwhile."
Being able to work with Launch Blue during the product development stage has ensured that their model is being devised correctly. Conway says they're taking full advantage of the opportunity, which includes tapping the knowledge of others who have been through the startup process. It's invaluable for the "first-time founders," particularly when the next step is finding an incubator and investors.
"We're really excited to go through Launch Blue," says Conway. "Launch Blue and all accelerator programs solidify external validation for startups. They're saying, 'Hey these are people that are respected within the startup and entrepreneurial community. It's a worthwhile idea. Investors, would you also deem this a worthwhile idea?' So, having their stamp of approval is everything for us as we move through any round of funding going forward."
Conway recognizes how fortunate he and his brother are to have this level of support in Lexington. Not long ago, the go-to cities for a tech startup would have been San Francisco and increasingly Austin or Dallas, Texas. Having it locally is "unreal," he says. "As young professionals just beginning our careers, we don't have those financial networks developed quite yet." Also, the technology that's so essential to their business taking off is readily available in Lexington. The brothers are partnering with Lexcelon, a local software development company, to vet their processes and the security of their application.
Their long-term goal is to become a national brand. It's a quest. And since the entrepreneurial work can begin only after the 9-to-5 job has ended for the day — something the Launch Blue program is structured to support — Conway isn't getting much sleep. But finding the right balance, leaning on peers, deriving support from the community, being fearless about pushing into less familiar territory and producing around the clock, are all things that Conway learned to do at Transy.
Conway acknowledges that the success of his business depends on the "broad scope of understanding" that comes with a liberal arts education. "There are still questions I have every day," he says, appreciating how the subjects he studied interconnect in ways that help him find answers.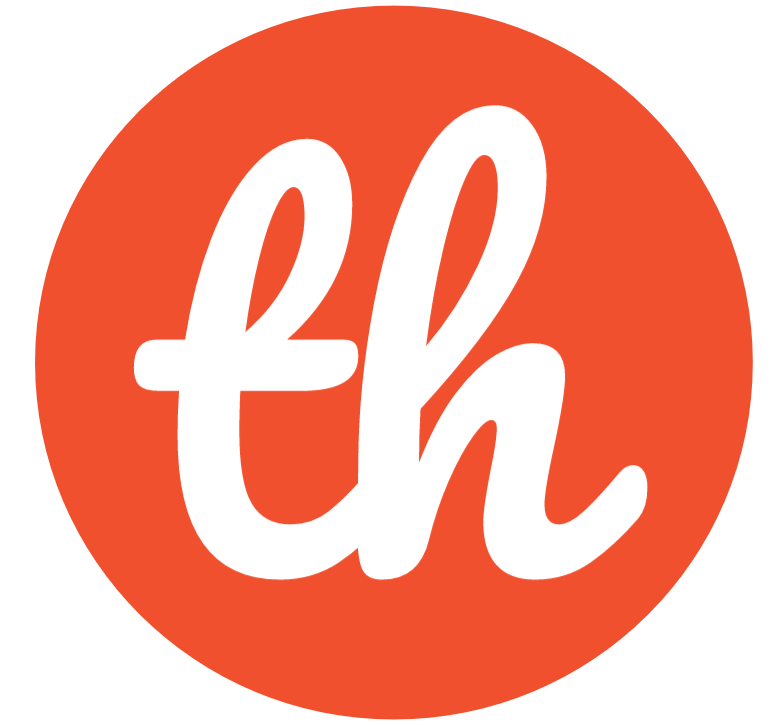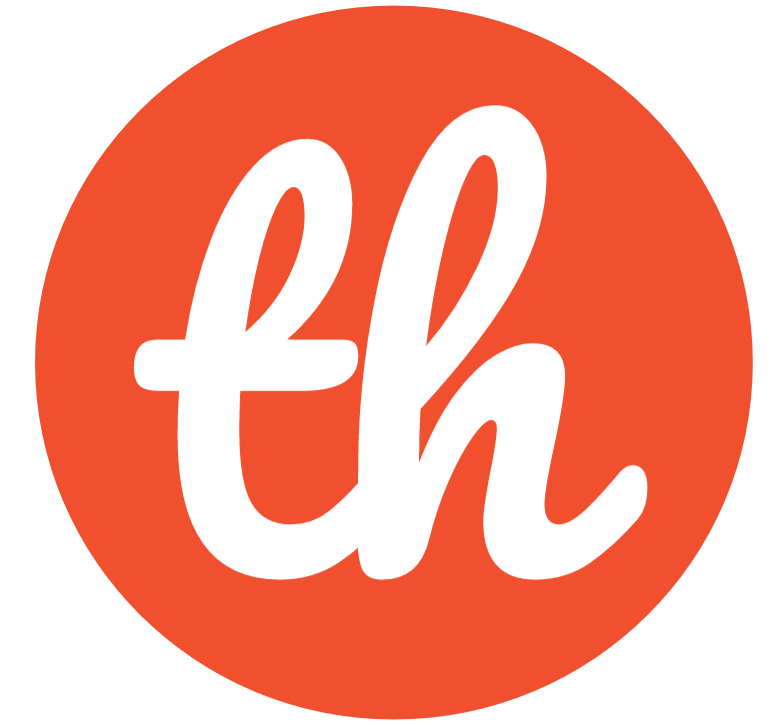 "How can we run this business effectively without considering the multitude of variables that go into it — whether it's the financials or compliance or our software arrangements or how our workers will be interfacing with this software — how all of these different things come into making this singular product function when you put it in people's hands. I think it's informed a lot by the PPE program itself."
The native of Flemingsburg, in the northeastern hills of Kentucky, says he chose Transy because of community. "You hear on your college tours how tight-knit the community is. That's something I really wanted in my college experience. And it most certainly delivered. The education was the cherry on top."
Transy, in turn, brought Conway to Lexington, where he has found the unique opportunities his startup requires. He's ready to expand that community even wider now.
"We're seeking outside investment if anyone is interested," he says, laughing.