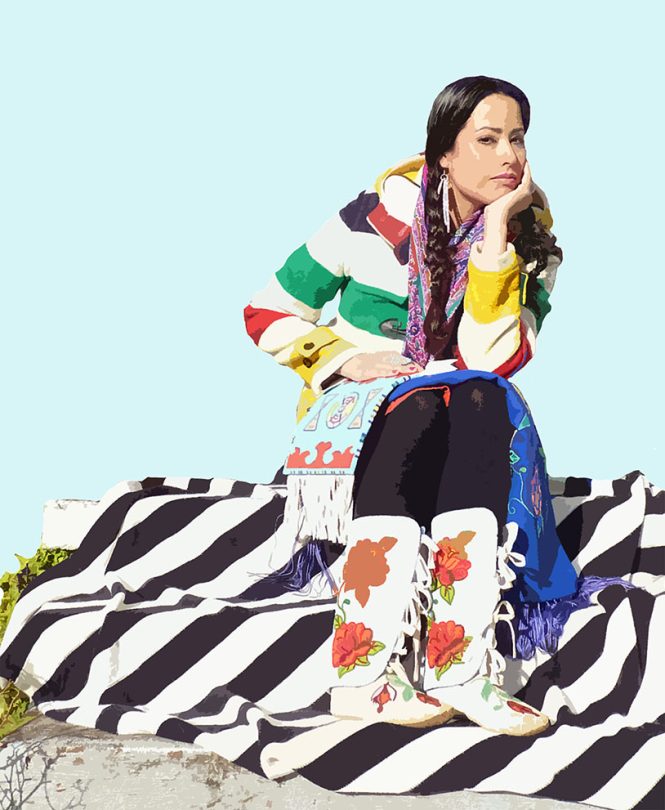 Multimedia artist Wendy Red Star will launch Transylvania University's Creative Intelligence series for this academic year with a public lecture Oct. 1.
Red Star will discuss her artwork, which is informed by her Native American cultural heritage, and participate in a question and answer session with the audience via Zoom for the virtual event at 7 p.m. Register here.
"An avid researcher of archives and historical narratives, Red Star seeks to incorporate and recast her research, offering new and unexpected perspectives in work that is at once inquisitive, witty and unsettling," according to her bio. The Portland, Oregon, resident earned a BFA from Montana State University, Bozeman, and an MFA in sculpture from the University of California, Los Angeles.
Red Star also will conduct a professional development workshop for Transylvania students the evening of Oct. 2.
Earlier this month, the New York Times featured Red Star in an article about her being the guest editor of Aperture photography magazine. "I've always been really enthralled with images," she told the Times. "I really like to align my practice with research and investigation as the primary source of inspiration. Everything that I put out there visually is the way that my voice speaks the loudest."
Read more on Red Star in the National Endowment for the Arts magazine and on Hyperallergic.
All of Transylvania's Creative Intelligence events are free, and the public is encouraged to attend (or join virtually). This year's series theme is "Justice."
Wendy Red Star's talk also is part of Transylvania's New Frontiers season, which asks us to go beyond the familiar with new ideas, art and music.
Contact professor Zoé Strecker, Creative Intelligence director, with any questions.