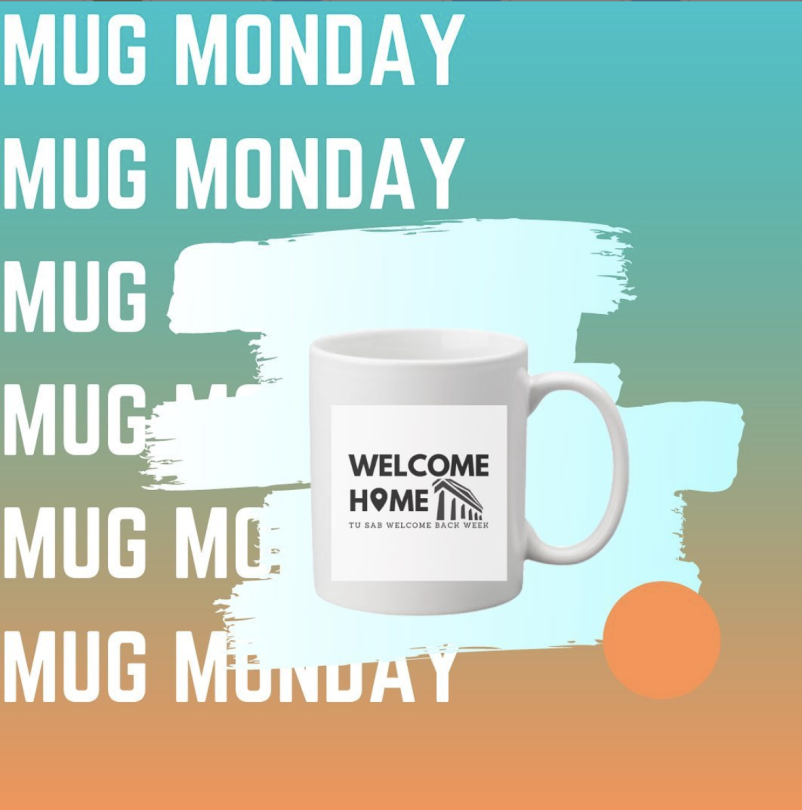 As with all things higher ed this year, Transylvania University's Student Activities Board faces unique challenges in welcoming students to campus for the start of fall classes this week.
For one thing, not all students are on campus — through the Healthy at Transy initiative, the university is being flexible about in-person vs. remote learning and residential requirements to help keep the school community safe during the pandemic. For another, even if they are on campus, students can't gather for the usual Welcome Back Week events like watching a movie together.
"We did have to get creative with the events we do," said sophomore Kortney Smith, SAB's vice president for marketing and communications. "We had to come up with ways all students can be involved and feel like they're part of the Transy community, even though we may not all be here."
For today's Mug Cake Monday, students are baking little treats in SAB mugs. Tomorrow they'll be sharing videos for TikTok Tuesday — these could include dances they learned in quarantine or tours of their residence hall rooms. Other events include an online movie screening Wednesday, virtual bingo (with a prize) Thursday and a Taste of Lexington on Friday, which will be a good way for first-year students to get to know more about the town.
"I feel like we came up with some really good ideas that you can do at home, or whoever you are living with," Smith said.