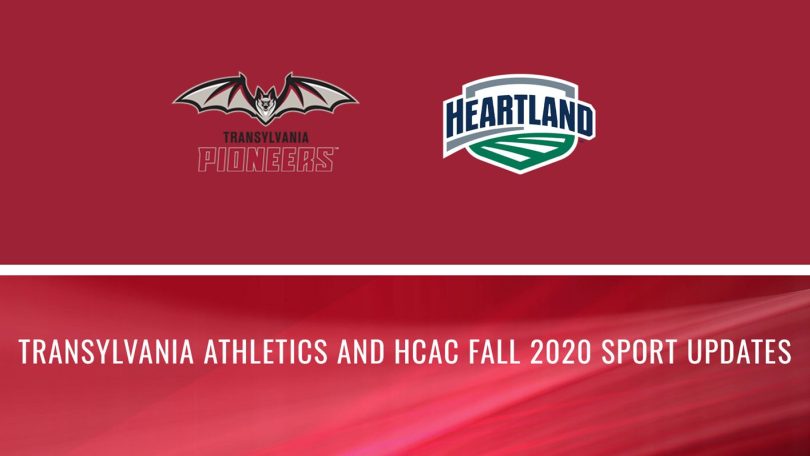 Concurrent with the Heartland Collegiate Athletic Conference announcement Wednesday to postpone all conference-related contests and competitions to the start of 2021, Transylvania Athletics has announced its intent to proceed with practices and non-conference competition in the fall months for select low contact risk fall sport programs, including golf, tennis, cross country and eventing.
Earlier this month, the conference announced it would postpone high contact risk fall sports to the beginning of 2021 and move forward with fall seasons of some low-risk sports.
Today's announcement from the conference postpones all fall conference competition and championships, including golf, tennis and cross country. However, as allowed by the HCAC, Transylvania Athletics will continue to pursue competition opportunities for student-athletes in those low-risk sports.
"We will continue to pursue competitive opportunities for our student-athletes. We believe at this time that we can move forward with these sports and keep our student-athletes safe," Vice President for Athletics Holly Sheilley said.
Transy Athletics will prioritize the health and safety of its student-athletes as it seeks competition opportunities for low contact risk programs. Any university scheduled for competition will be responsible for meeting COVID-19 safety guidelines outlined and established by federal, state and local regulations, as well as other guidelines outlined by the NCAA, CDC and related national sport organizations.