Transylvania University will have COVID-19 testing available on campus for faculty, staff and off-campus and commuter students beginning Aug. 17. Students living on campus will be tested when they move into their residence halls.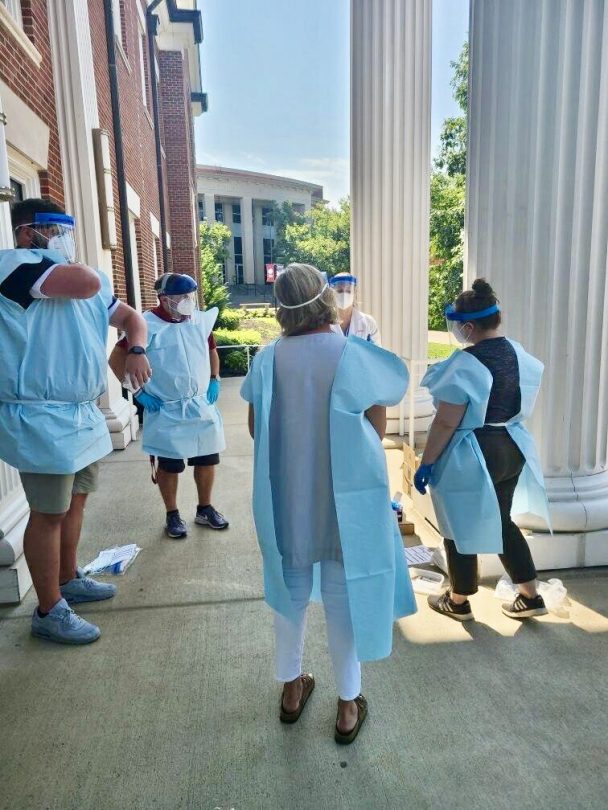 The first COVID-19 testing date for faculty, staff and off-campus students is Monday, Aug. 17, from 9 a.m. to noon and 1-3 p.m. outside Thomson Hall on Fourth Street. Those who wish to be tested for COVID-19 are strongly encouraged to come to campus during this time after scheduling an appointment online. Walk-in appointments are available, but there may be a wait for testing.
Initial COVID-19 screening tests are free, but any subsequent tests will be billed to the individual's health insurance. Students are required to test if they intend to return to campus for any reason during Modules 1 and 2.
The PCR COVID-19 tests are being provided by LabTox, and results will be reported by campus health within 24-48 hours. If possible, please download, complete and print this form and bring it with you when you come to campus for your test.
If you are unable to test on the 17th, contact the campus clinic at 859-233-8127 or campusclinic@transy.edu to determine another day that will work for you. Any general questions about testing can be directed to the clinic.