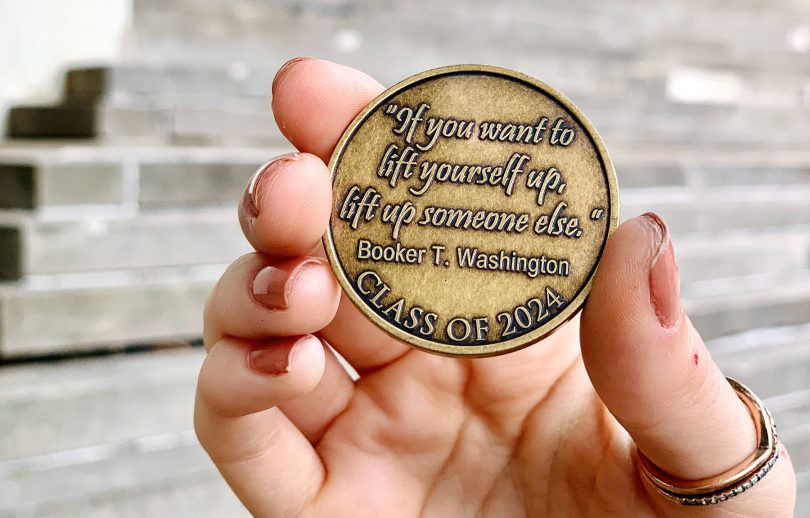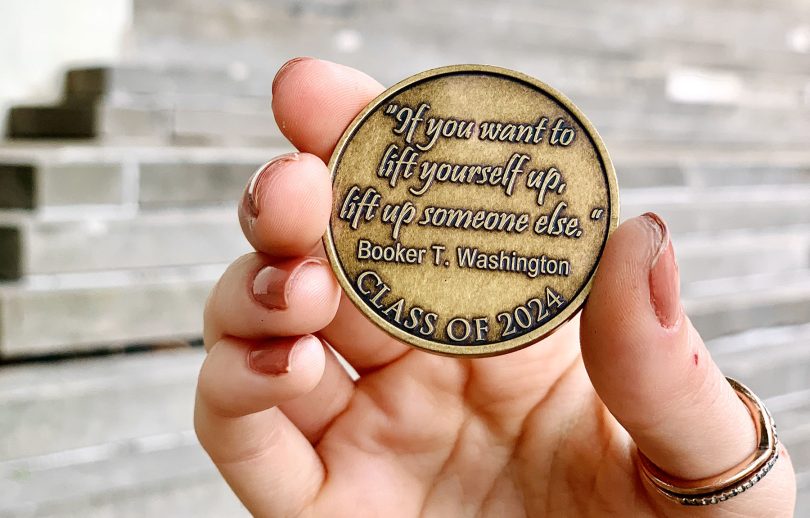 The following remarks were delivered by President Brien Lewis during the First-Year Induction Ceremony, held virtually on Aug. 23. Watch the full ceremony below.
Good morning and welcome Class of 2024. Today's Induction Ceremony marks a new school year by honoring you, the Class of 2024, and your family and friends who have joined us today for this virtual event. We know that you would all rather be celebrating this milestone occasion in person – and please know that we would rather be seeing the excitement in your eyes face to face as well.
All of us at Transylvania are honored that you have chosen to spend these significant years ahead as members of our learning community, and we take our commitment to you and to your successful education very seriously. We also take our commitment to your health and safety very seriously and ask you to join us in protecting all members of our Transy family by wearing your mask, following health protocols and policies, and honestly and diligently using the self-reporting app. Together we can provide a safe place to learn and grow.
Like you, I am a "rookie" – I am honored to have begun my service as the 28th president of this great university just a few weeks ago. I am excited to begin this adventure with you as we formally induct you into the Transylvania family of over 15,000 living alumni and continue a great higher education tradition which began 240 years ago in 1780. Just think of it – if you have been watching or listening to "Hamilton", many of the events depicted in that remarkable production took place around the time that Transylvania University was created. The paths of Transylvania and the nation are inextricably entwined as we were the first University west of the Alleghenies. 
To parents and family members joining us today:  With two children of my own currently in university, as Bill Clinton might say, "I feel your pain!" I know how exciting, yet how challenging, it can be to leave your loved one in an unfamiliar place in the care of unfamiliar people – or to try to give your student the space and time within your home to engage in their education remotely. In either format, we understand the importance of the role we play as faculty, staff and coaches in your child's welfare and ultimately their success. We are here to support your students in a multitude of ways so they might learn and grow as young adults and we are deeply committed to providing the kind of personal attention that will make a difference. 
To the students: I want to provide you with three fundamentals to know about Transy and three simple homework assignments.
In order to enhance your induction experience, deepen your understanding of our Transylvania culture and thus your college career, it is important to know three things about the University.
1. Our Institutional Mission captures what we do and why. Here it is:
Through an engagement with the liberal arts, Transylvania University prepares its students for a humane and fulfilling personal and public life by cultivating independent thinking, open-mindedness, creative expression and commitment to lifelong learning and social responsibility in a diverse world.
2. What the name Transylvania means
The name Transylvania comes from Latin and means "across the woods"—a good description of the vast, heavily forested area between the Ohio and Cumberland rivers first settled by American colonists in the 1770s. A group of pioneers (whose chief scout was Daniel Boone) chose the name Transylvania Colony when they established a settlement near modern-day Lexington.
3. The University Seal and Motto
The university seal was created in 1909. The seal bears the heraldic symbols of a torch, hand, book and globe, which represent truth, faithfulness, learning and service to the world. Inscribed on it is the university's motto, In Lumine illo Tradimus Lumen, or "In That Light, We Pass On the Light."
As you know, the nation is mourning the passing of Congressman and civil rights leader John Lewis. In his memoir, he captured potently the need for passing on the light. Lewis wrote: 
"Our actions entrench the power of the light on this planet. Every positive thought we pass between us makes room for more light. And if we do more than think, then our actions clear the path for even more light. That is why forgiveness and compassion must become more important principles in public life."
Lewis indeed passed on the light – as we must.
So, in short, our mission, our purpose is to help guide you through study and reflection toward a successful and meaningful life. But this is not a one-way street – most of what you glean from Transylvania University will be up to you. So here are the three assignments – challenges, if you will, that I set out for you:
First, get to know one professor really well each semester. Take the time to meet with them in their office hours, engage them, seek their help and insights. You will develop relationships that will be of great help to you not just during your time as an undergraduate or during your first steps after Transy but truly for a lifetime
Second, keep in mind Isidor Rabi, who was a Nobel prize winner in in physics. As a young boy each day when he got home, instead of asking "Did you learn anything in school today?" his mother would say to him "Did you ask a good question today?" So, be sure to ask good questions every day!
Third, when you get up each day, think of a lion and a gazelle. Why? Because Tom Friedman, in his book "The World is Flat" points out that thanks to technology and reduced trade barriers, you can connect, collaborate and compete with anyone anywhere. And of course, anyone anywhere can connect, collaborate, and compete with you. Friedman recounts seeing an African proverb displayed in Mandarin on the wall of a factory in China. The proverb says that every morning on the savannah a gazelle wakes up – and the gazelle knows he will have to run faster than the fastest lion or he will be eaten. And every morning a lion wakes up and the lion knows he will have to run faster than the slowest gazelle or he's going to starve. So the conclusion is that it doesn't matter whether you are the lion or the gazelle… when you get up in the morning, you'd better start running. 
In sum, embrace all that Transylvania University has to provide you. Develop those relationships, ask good questions, receive the light we have to offer and pass on the light to a world that needs it more than ever.
Congratulations, Class of 2024!  I warmly welcome you to Transylvania University.  In just a few moments, we will induct you as new Pioneers of the Transylvania family.  We are delighted and honored that you are now part of this historic and dynamic community of learners.