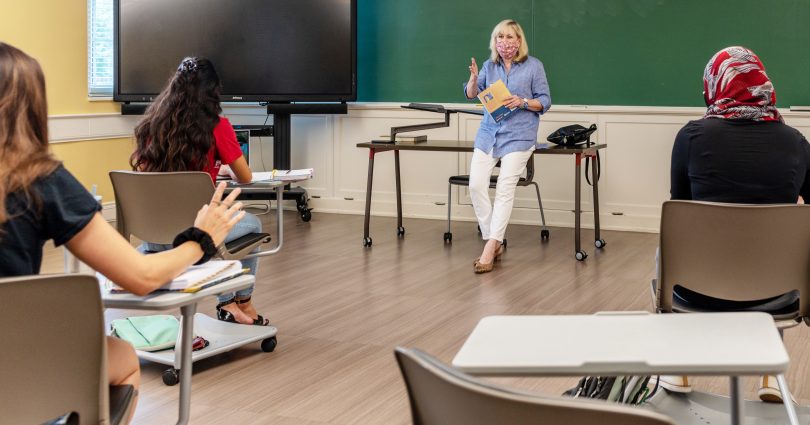 Transylvania University's flexible approach to learning and teaching in the coronavirus era will be evident when the 2020-21 academic year kicks off later this month.
Professors have recently notified students about fall term class modalities — i.e., ways they'll deliver instruction: in person, online or a hybrid of the two.
"Our faculty have been working diligently to create the very best academic experience for our students that is possible given the restrictions we are all living under for reasons of health and safety," said Rebecca Thomas, vice president for academic affairs and dean of the university.
To remain nimble in the face of this constantly changing public health situation, Transylvania has adopted a module system — instead of taking all their fall term classes at the same time, students will have some of them during the first part of the semester and the rest during the other part. That way if conditions call for it, switching to all remote midway through the term would be easier.
Students, who can review their particular class modality details on the school's Self-Service system, have a variety of options as to what their college experience will be like — from living on campus and physically attending hybrid or in-person classes to totally remote learning from home.
Students should let the registrar's office know by Aug. 14 how they'd like to tailor their educational experience in the fall term — this will help the university plan for classroom spaces.
If professors choose to teach in-person classes, they'll accommodate students who opt for taking the course remotely.
In-person instruction will involve things like arranging classroom seats at proper distances, mask wearing and frequent cleaning by staff, with supplies available for faculty and students to clean their own spaces right before and after class.
Professors may also have in-person office hours and set appointments for individual meetings.
As for hybrid courses, these will feature online components and optional in-person group meetings. Students are receiving details on what this mix of approaches will look like from their faculty members, who have "each given a great deal of thought to the best way to manage their particular classes," Thomas said.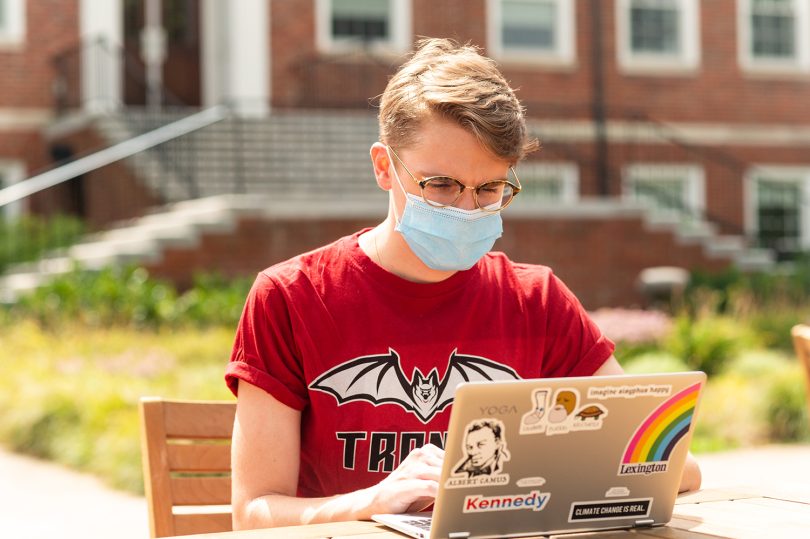 When she began as Transylvania's academic dean last month, some professors told her that virtual classroom discussions might offer a better educational experience than teaching in person, considering how distancing could make it awkward to move around the classroom and for students to break up into small groups — plus, masks might make it difficult to hear what people are saying.
Regardless of how they teach this fall, professors will offer students the individual support Transylvania is known for.
"No matter what modality is used for a course, our faculty are going to be available to students," Thomas said. "Some will hold office hours and other individual meetings face to face, while some will use teleconferencing tools instead, but either way, the professors will be able and ready to engage with our students one-on-one. Similarly, we will provide library resources, tutoring, career and graduate school advising, and all the other usual academic services that our students need."
For the latest, check out the recent updates on the university's Healthy at Transy reopening plans, including additional details about class modalities. Also, get answers to frequently asked questions.