Transylvania University's study abroad peer ambassadors play a vital role in the success of the Office of Global and Intercultural Engagement. Having studied abroad themselves, they promote international education on campus and act as a voice for the student body. By hosting virtual advising hours, planning events, managing social media, writing for the To Broadway and Beyond blog and performing other duties, these ambassadors draw from their personal experience in other countries to serve as primary contacts for Transylvania students who are interested in going abroad.
While COVID-19 has certainly posed challenges for international study, we are cautiously optimistic for the future. In the meantime, we must work hard to globalize the on-campus experience for Transy students, as well as prepare them for successful experiences abroad once it is safe to travel again.
Meet the three juniors who are Transylvania's new study abroad peer ambassadors.

Evan Messenger
Blog manager
KIIS Italy program — Summer 2019
Major: Political science
Minor: History
Interested in meeting with Evan to discuss study abroad? Send him an email. 
"One of the best things you can do while abroad is to get lost. If you have a day off, travel the streets, immerse yourself, go to small cafes or shops, sites outside of the regular tourist attractions — because it is in those smaller places that you get to see the real country you're in and the way people live. It's the best way to get in touch with the host nation's culture and lifestyle and provide a fantastic experience; I can only describe it as truly unique from any other. It's a learning experience to be sure, but stepping out of your comfort area to try something new is a fantastic opportunity for studying abroad. The best moments come from a collective experience when I took small day trips with the friends I made to areas outside of the typical tourist and urban centers. A Tuscan villa for a wine tour, Monterosso and Santa Severa beaches, Pompeii, Monte Cassino, ancient Etruscan and Roman ruins. To get away from the tourist sites, you can truly experience the country. My favorite moments are all shared on these small excursions where my friends and I stepped outside our comfort zones to experience what Italy had to offer."
Lauren Herbert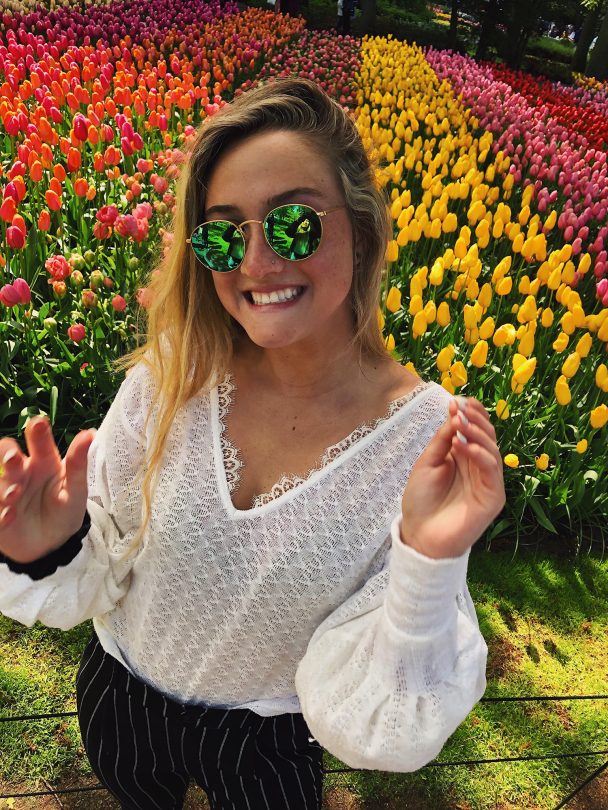 Social media manager
Netherlands May term travel course — 2019
Major: Business finance
Minor: Spanish
Interested in meeting with Lauren to discuss study abroad? Send her an email.
"Never miss an opportunity to meet new people; I met people on my study abroad trip that I feel I will contact for almost a lifetime. Something else to consider is to always immerse in the local culture that may be outside your comfort zone, whether that's trying a new food or learning the basics of a new language. Always keep an open mind! While studying abroad, my most memorable moment would be the day we biked almost 50 miles along the beach. I remember the high winds were not in our favor and how difficult it was for everyone, but how accomplished and grateful we all felt afterward and how we celebrated together. I am very thankful for all the students and professors that made me feel like I was traveling with a big family! My experience traveling to the Netherlands helped me become closer to many of the other students at Transy that I may have never had the opportunity of getting to know."
Emine Shinjatari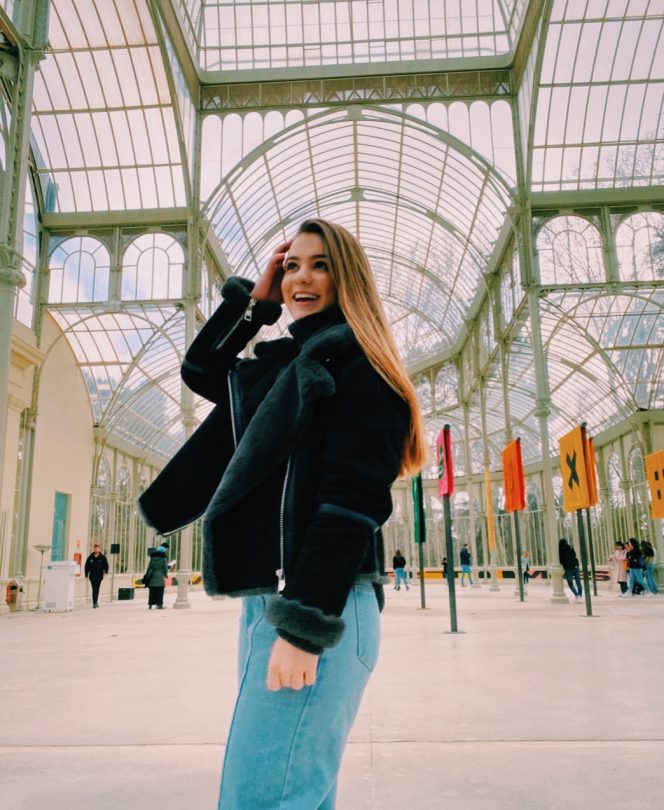 Event coordinator
International student from Albania
Majors: Political science, international affairs
Interested in meeting with Emine to talk about life at Transy as an international student or about study abroad? Send her an email.
"My name is Emine Shinjatari, and I am an international student at Transy double majoring in political science and international affairs. I am currently studying abroad at Transy, and I can say with immense confidence that this was the best decision I have ever made. I love being in a new place, where everything is unique and you learn something every day. Being in a different country not only broadens your horizons but also makes you a more independent person, allowing you to expand your knowledge away from home. I highly suggest that everyone study abroad and take that risk. I know it is hard to be away from home, but being in another country is something that a lot of people don't get to experience, and if you have that opportunity, take it without hesitation, because it's going to be one of the best decisions of your life."
---
To Broadway and Beyond is a student-managed blog from the Transylvania study abroad program. This article was written by Evan Messenger, a junior majoring in political science and minoring in history.
The Office of Global and Intercultural Engagement is thrilled to have Evan, Lauren and Emine join the study abroad team for the fall semester, and we look forward to the amazing things they'll do to help achieve our goals.