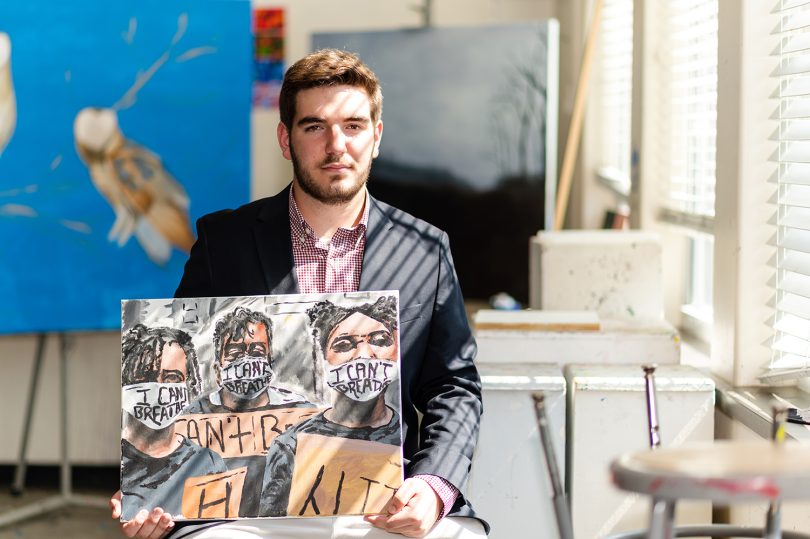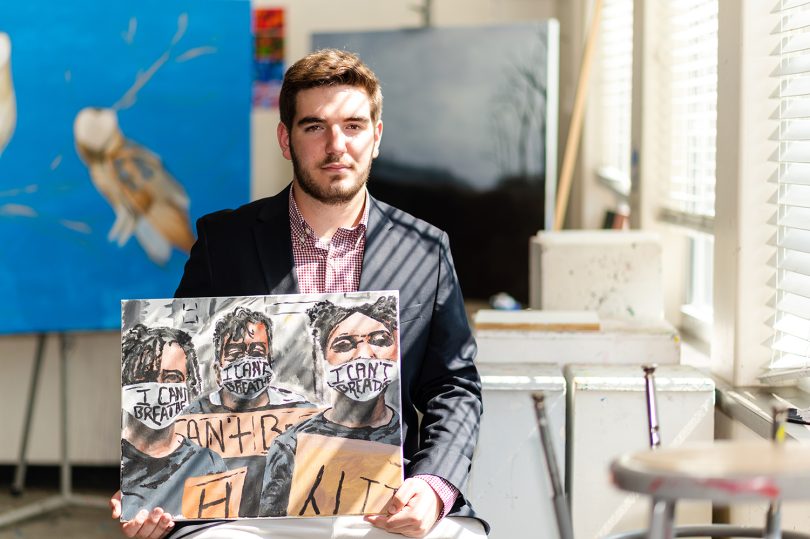 After the nation erupted in protest over the deaths of Breonna Taylor and George Floyd, Transylvania University student Richard Stinetorf looked inside himself and decided to take a stand — he just wasn't sure how to do it.
Then he noticed a friend's painting that addresses the Black Lives Matter movement on Instagram. The caption said if you're an artist, use the gifts you have to show that you support this.
Stinetorf did just that — painting "We Can't Breathe" based on an Associated Press photo taken by Nam Y. Huh at a Chicago protest. 
The first-year student's artist statement for the piece says: "Personally, I like using my art as a way to spread positivity and to make people happy. However, this piece is to send a message. This is about letting people with hate in their heart know that they are FAR outnumbered. This work shows not just protesters, but people standing together to create change in our country. I was inspired to paint this because it is my way of showing my support of and belief in this movement."
Stinetorf, who graduated from Lafayette High School in Lexington, is majoring in studio art and has tentative plans to be an art teacher.
At the suggestion of his father, alumnus Ross Stinetorf '90, he decided to donate the acrylic on canvas painting to the university — plus, it's a way for him to share the message.
"Transy's always been a part of my family," he said. (His brother John goes to Transylvania, too.) "I feel that with Transy being such a place of inclusion and diversity, that it would be the perfect home for this painting."