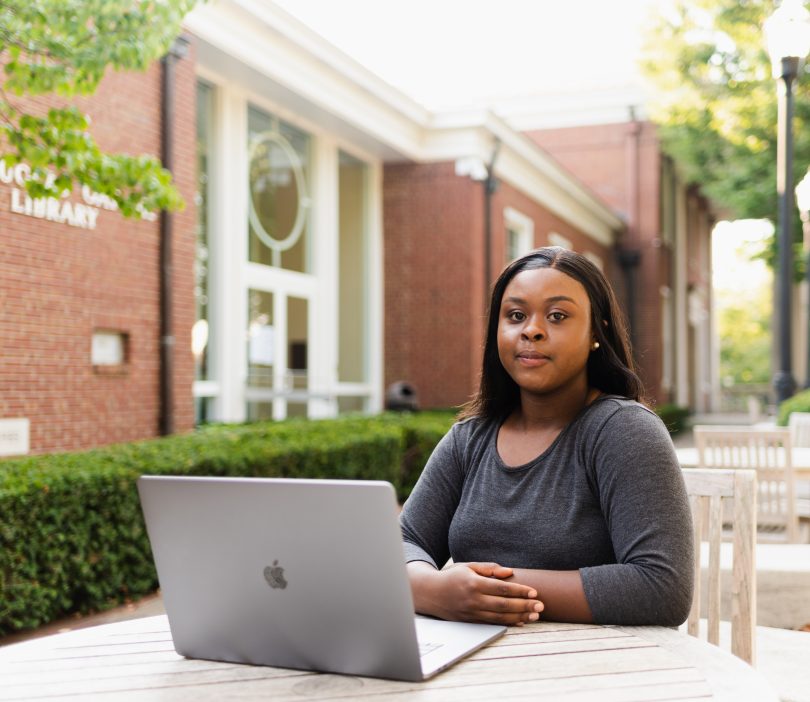 When a pandemic quashes your plans to teach tropical ecology in Belize during May term, what better way to make the online replacement, Innovations in Biology, utterly relevant to students than to study the world-altering disease itself — and then to develop it further for summer term?
With more than half of her class destined for the field of health care, Transylvania University biology professor Belinda Sly says she felt an ethical duty to get them thinking deeply about the pandemic. By pairing student curiosity with an immediate, unfolding biology-based challenge, she placed her students in the heart of the scientific process and at the center of the intellectual action of the class.
Knowledge is power, but it also offers a welcomed measure of reassurance. As Sly's students pursued specific questions sparked by their individual interests, they learned about COVID-19 in real time, and about how science works, its dynamism and related complexities. They identified important resources for information, noting sites and sources to be revisited in the future. They gained insight from guest speakers (virtually) whose work illuminates a variety of issues related to the pandemic. In addition to seeing the direct application of biological foundations, Sly notes, "on a daily basis, students could see the politics and the sociological issues come into play."
The questions driving each student's scientific enquiry may have differed, for example: How does the virus affect the brain? How effective are masks? What can genetic information tell us about how a virus spreads and mutates? But the process in answering the questions was the same.
Because the class came together so quickly, with a focus on a subject in constant flux, Sly knew that she couldn't cover everything or be the sole presenter. She talked with her students about their role in helping to fill out the information, a kind of crowdsourcing approach.
"Part of it was accepting that it wouldn't be perfect," she notes, "but being willing to really dig into the literature and to be flexible. Doing this was the epitome of being a scientist, and to learn as the science is coming out and likely to change from week to week. I loved it."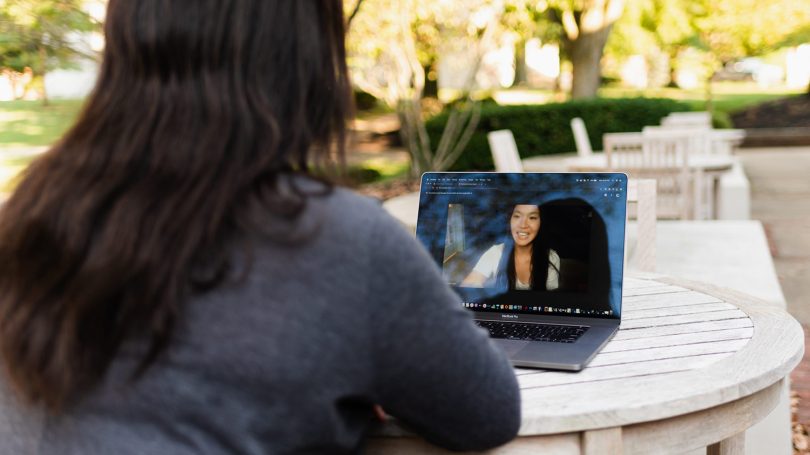 Educating students about the virus was an obvious goal, but Sly was especially gratified to see her class gain an appreciation for "how science is done," learning to accept and accommodate the changing knowledge (a lesson that's proved difficult for the general population). They witnessed the ramifications of research papers being rushed out and later retracted. They also looked at the role of funding issues and how past decisions negatively impacted the current response to COVID-19. "Part of why science works," Sly reminded her class, "is that it's self-correcting."
For many of her students, the guest speakers were particular highlights. Each had special connections to Transy and offered different vantage points for better understanding COVID-19. Visiting professor Elizabeth Loh brought her background as a research fellow with EcoHealth Alliance, studying "ecological drivers of emerging infectious diseases," such as deforestation and zoonotic viruses (those that spread from animals to people). Transy faculty Sarah Bray and Michael Kelly demonstrated the importance of modeling infectious disease by sharing their work modeling how the new coronavirus could spread at Transy, identifying likely hotspots for transmission. "The students loved that," Sly says, "as something that applied to them, and seeing how the work is done."
Alumnus Brent Little '94, a radiologist specializing in lung disease at Massachusetts General Hospital in Boston and Harvard Medical School, explained the role of body scans in detecting COVID-19, and his research that includes an investigation of racial disparities as they correlate to transmission of the coronavirus. He also shared the story of his "circuitous" path from philosophy major at Transy to the work he does today.
Through journal and blog writing, students were encouraged to articulate their scientific thinking, drawing together all that they were learning. It was important to Sly that they develop their public writing skills "and become citizens that are sharing useful information about COVID-19." Indeed, students were encouraged to share their blogs widely.
They also had the freedom to reflect on broader lessons. Accompanying the science writing are entries, for example, by Katie Dienhart, whose blog contrasts differences of approach between South Korea and the U.S. (she has dual citizenship). Shania Jones '22 writes a culminating blog post on "non-science-specific teachings of the pandemic," about civic responsibility, the pandemic's "test of discipline and patience, and other values that," she notes, "I will be reminded of for the rest of my life when thinking of this time in history." (Sample these and other insightful blogs.)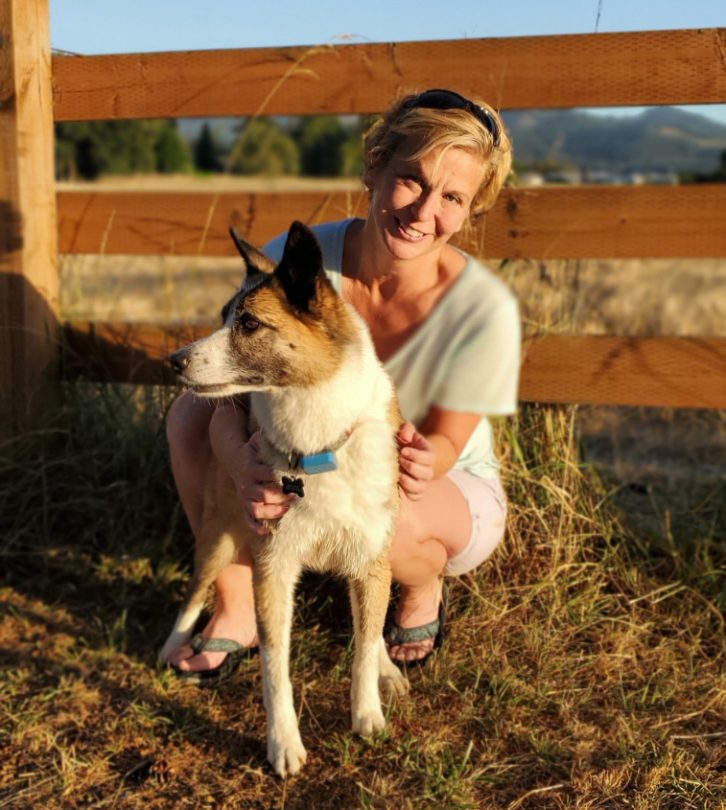 As Sly measures the success of the class she taught in the May and summer terms, she considers what she's learned in the process.
"I think one of the things it's taught me is that by using an example that students are interested in and that they can go in and explore themselves — that's a very effective way of teaching very basic concepts in genetics." Watching her students understand gene expression through an example of ACE2, the receptor that the new coronavirus needs to get in, she gives as an illustration, "I felt all of a sudden they were understanding gene expression at a more concrete level."
As she plans her Introduction to Molecular Biology class for fall term, she says she's already thinking about using some of the methods and resources to teach some of the basic concepts.
"In many ways," she says, "this was my best teaching experience at Transy, even though it was online."