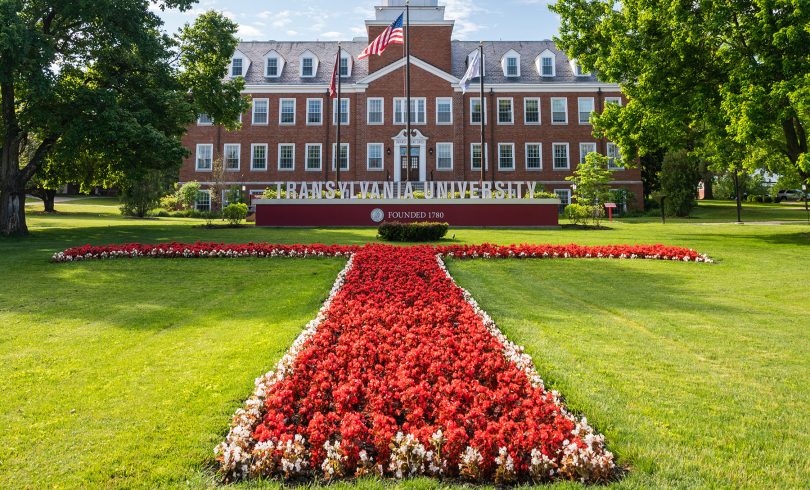 Deidra Dennie is Transylvania University's vice president for diversity and inclusion.
Examining ourselves with and within the community is the work of liberal arts. To begin the vital work that needs to take place at Transylvania, we must uphold our commitments to diversity, access and individual development.
Calvin Broadus acknowledges that "you've got to always go back in time if you want to move forward." We wrestle today with the memories, artifacts and memorials of a time past. Reckoning with our past leads us to a better understanding of the ever present pillars of discrimination, injustice, racism and oppression that exist today, whether we choose to admit to them or not. Moving forward leads us to embrace the reality that Black lives matter because sometimes we need a reminder of our humanity.
As cultural diversity increases in our country so does the need to resolve conflict about values, experiences, beliefs and perceptions. It is apparent that origin, culture, tradition and personal experiences have an impact on what we perceive possible and how we address challenges due to different approaches.
Upholding our commitments to diversity, access and individual development is not only a strategic, but functional priority for Transylvania this year. The diversity metrics and deliverables embedded in the 2020 Transylvania Annual Plan extend beyond compositional or demographic diversity. These meaningful metrics are required to ensure that we face the specific challenges we are experiencing. 
The objectives identified in the annual plan — particularly developing action plans for addressing opportunities with BIPOC students, staff and faculty to address and eradicate structural disadvantages and systemic racism — should serve as a report card for our commitment to diversity and inclusion.
We also know that to help our students, Transylvania must do better to recruit, hire and support a diverse group of faculty and staff. When it comes to creating a more diverse, inclusive Transylvania, just saying we want to be diverse will not get us there. The work requires finding a pragmatic way to effectively drive diversity and inclusion.
Transylvania is committed to developing deep levels of understanding of culture and difference by continuously working to foster a campus environment that supports learning, development and engagement across and between all members of this community. As Transylvanians, we know that "In that light, we pass on the light." Moving forward on issues of diversity, equity and inclusion leads us toward a brighter light and, in turn, a brighter world.
About the author: Deidra Dennie holds a Doctor of Public Administration from Valdosta State University. She joined Transylvania as vice president in July 2020.