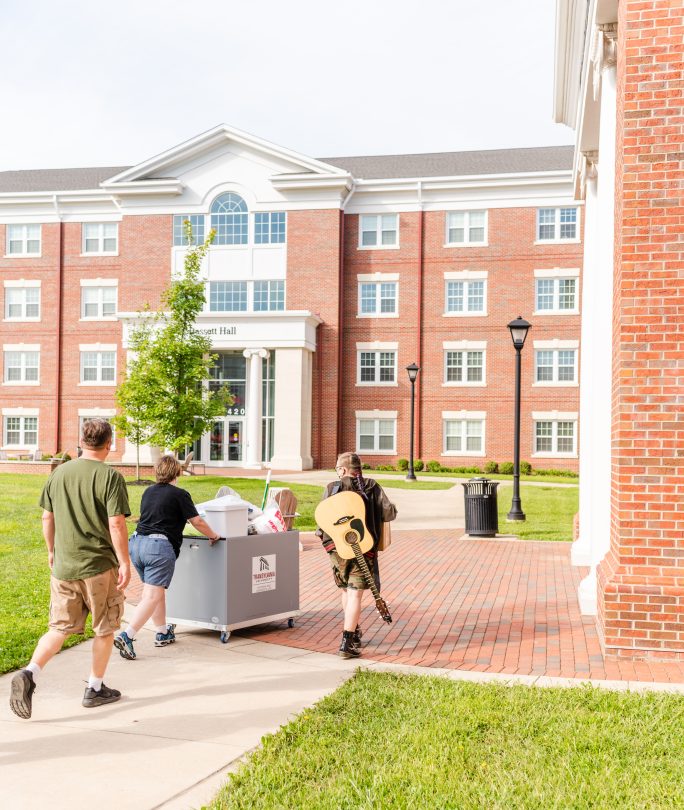 Transylvania University welcomes members of its diverse and talented Class of 2024 to school this week — whether they're physically on campus, studying remotely or doing a mix of the two.
More than 80% of these students hail from Kentucky, with the rest coming to the Bluegrass from 18 states, including Ohio, Indiana, Florida, Virginia and Missouri.
They have excelled academically, with an average high school GPA of 3.71, and plan to pursue diverse academic interests — the more popular ones being pre-med, psychology, business administration and computer science.
"We're so excited to welcome the Class of 2024," Vice President for Admissions Johnnie Johnson said. "Even in these uncertain times, we want to deliver as close to a traditional college experience for them as possible, so they can feel the community and close-knit atmosphere of Transy. These students are intelligent, active and our new leaders, and we look forward to the positive impact they will have on campus. Not only will they challenge the current societal norms, but they will be the voices of a new generation of leaders."
The incoming class is diverse, with 18% students of color — and 16% are first-generation college students.
Additionally, 16% of Transylvania's new students this year took advantage of it being a test-optional university — meaning they were admitted through a process that considers factors like community service, essays and classroom work in lieu of SAT or ACT scores.
Also of note, just about half of the Class of 2024 are student-athletes, playing for highly accomplished NCAA Division III teams. Because of the pandemic, their first year as college athletes will be an unusual one.
Moving into residence halls is different this year as well. Instead of first-year students moving to campus on the same day, it'll be spread out this week through Friday to allow for physical distancing. They're also required to be tested for COVID-19 and will receive full support from school faculty and staff if they test positive.
The tests are part of the Healthy at Transy reopening plan, which empowers students to tailor their college experience to their own situation while calling for community responsibility.