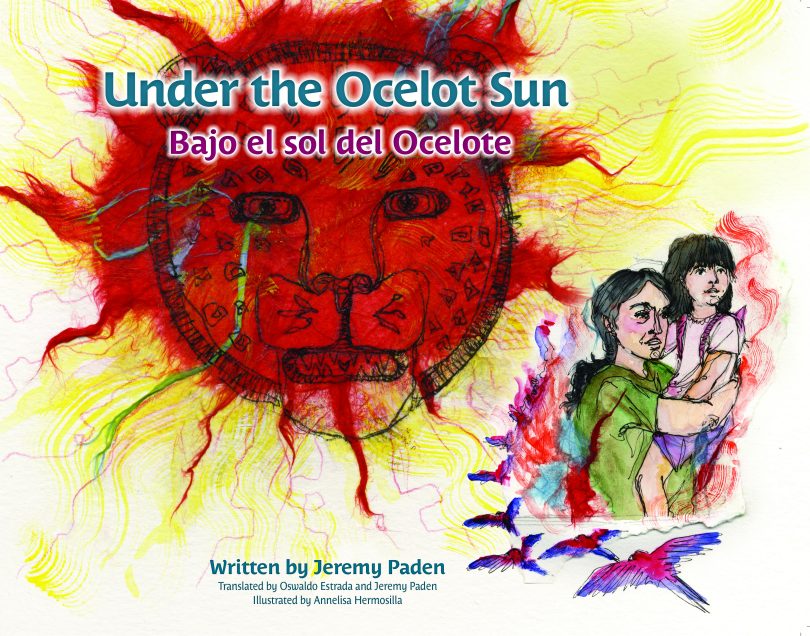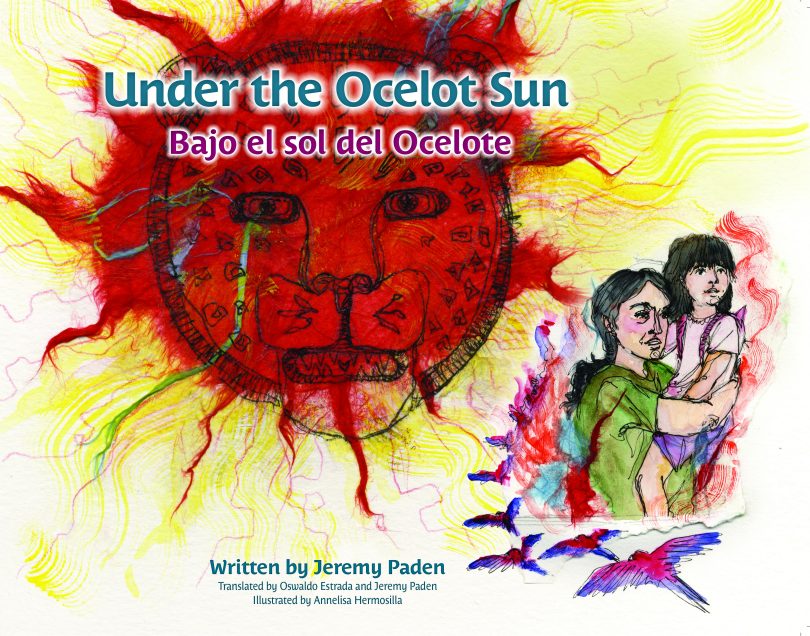 In the autumn of 2018, as refugees in crisis continued to make their way from Central America to the U.S. border, a Lexington publisher asked Jeremy Paden, a poet and professor of Spanish at Transylvania, if he would consider writing a bilingual, illustrative book for children that would get at the heart of the story of the migrant caravan.
He'd never written an illustrative book before, nor a work for children, but he understood the personal and emotional dimensions, as the grandchild of an immigrant and one who grew up in Central America and the Caribbean, as well as the socio-political aspects, as an academic specializing in Latin American literature. He had already worked with Virginia Underwood, the publisher of Shandlelandhouse Modern Press, and her daughter, associate publisher and Transy alumna, Stephanie Underwood '02. And he immediately knew the right artist for the project, having collaborated on a broadside with illustrator Annelisa Hermosilla '18 when she was a student at Transylvania. The studio art major from Panama had created art to accompany a poem by Paden to use as a fundraiser for the victims of Hurricane Maria in Puerto Rico.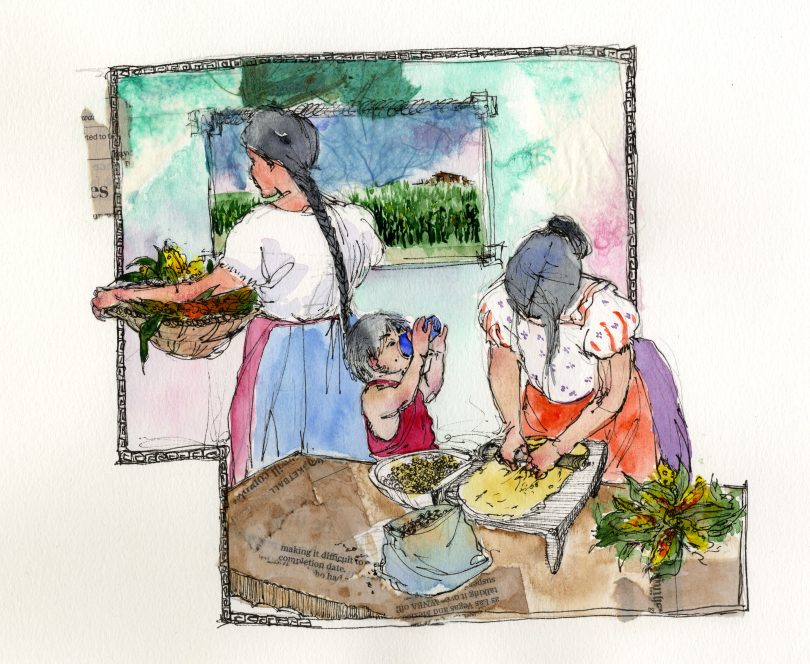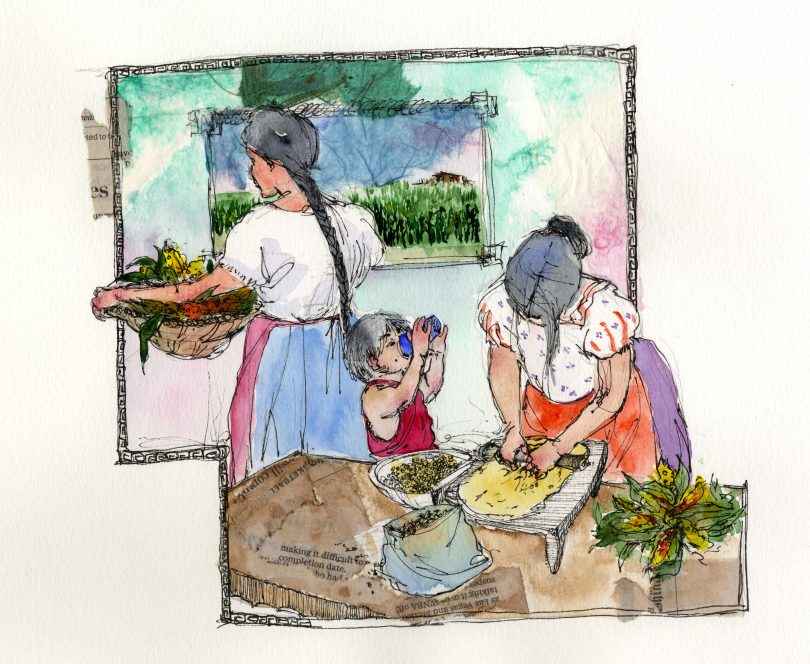 For "Under the Ocelot Sun / Bajo el sol del Ocelote," Paden and Hermosilla created a colorful, lyrical narrative that weaves Mesoamerican cosmology through the contemporary story of a mother and her young daughter reaching the border wall.
"The narrative," Paden explains, "is of a mother telling the daughter why they've come and who she is. She's telling the daughter who she is by telling the daughter the stories that her grandmother would have told her mother when she was a child. So you have the grandmother playing the role of the family memory keeper and the keeper of stories who passes down the stories of who we are to the children."
Wanting the text to resonate with children and adults, Paden chose an unrhymed ballad form that is used in Spanish and English. He notes another double audience he had in mind, with "part of that audience being a North American audience that doesn't know the story of Central America and part of that being a Central American audience that might want to see their story told in a respectful way. Among his goals were "getting at the emotional truth," and showing the reasons why so many Hondurans, Salvadorans and Guatemalans are seeking asylum, and what is behind much of the violence they face.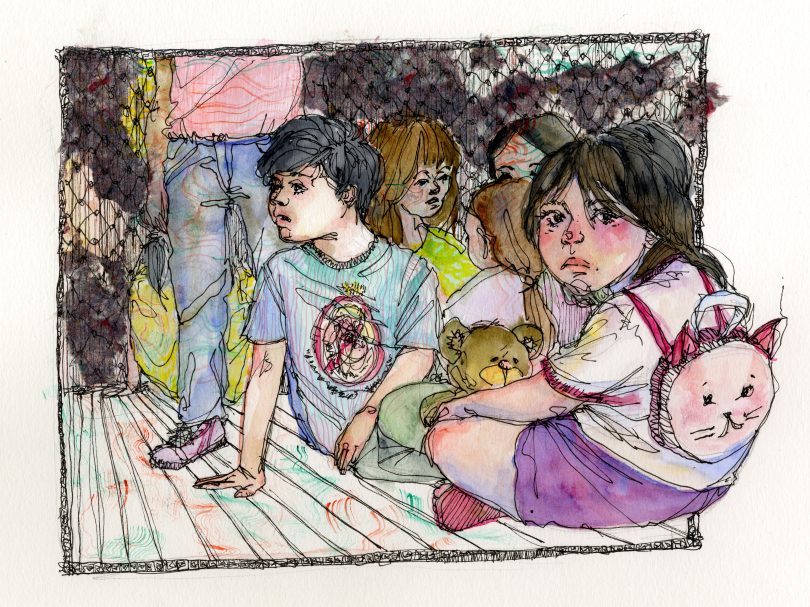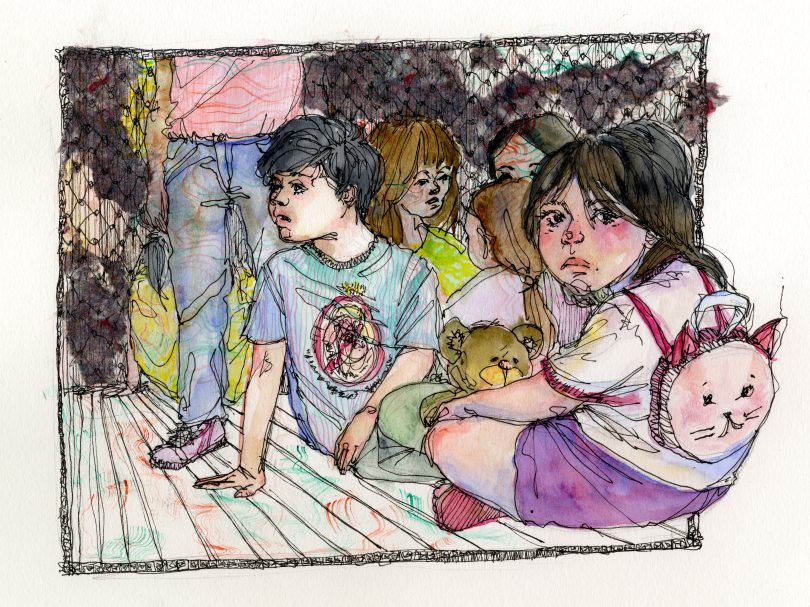 "The socio-political situation of Central America, especially that northern triangle," Paden explains, "is bound up with American foreign policy and certain decisions our government chose to take. We have the consequences of American interventions in the 1950-80s, creating a politically unstable and economically difficult place to be. We also have the fact that [people] are innocent bystanders, victims of the American drug trade."
Poetry and art provide a unique way into these complex issues. Because this book was being geared to children, Paden worked with an old college friend, a child psychiatrist who opened North Carolina's first psychiatric clinic for the Latino populations. He and some of his counselors read the book and offered feedback. (Part of the proceeds of the book will benefit the work of El Futuro of North Carolina, a nonprofit bilingual outpatient clinic providing mental health services.)  
For artist and illustrator Hermosilla, the project has confirmed her chosen career path. "This opportunity has reinforced my belief that art is just an extension of me and a more articulated version of my thoughts," she explains. "I think, because Latinxs are my people, Jeremy's words hit an incredibly soft spot where I had no other choice but to pour out into the illustrations. Nothing else in the world would have allowed me to express that, just art."
Read an interview with Paden (author/translator) and Hermosilla (illustrator), pictured below.