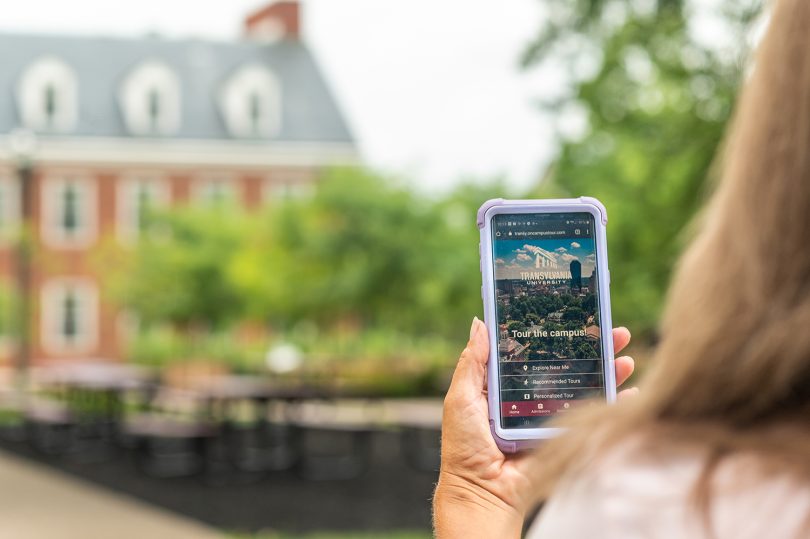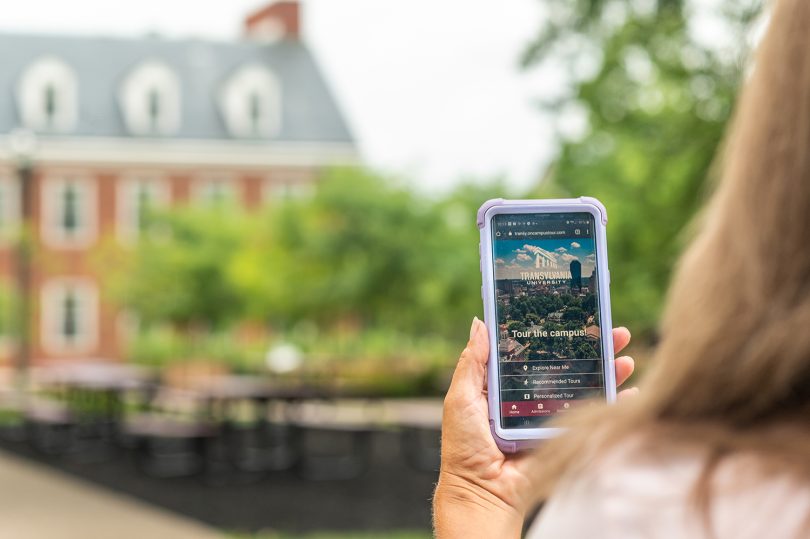 Visitors to Transylvania University now have yet another way to explore campus — one that will turn their smartphone into a multimedia guide at the ready anytime day or night.
Called VisiTOUR, this service provides photos, audio and text descriptions of nearly 50 locations to prospective students and their families as they physically tour Transylvania. And instead of having to download an app — they'll just pull up transy.edu/mobiletour.
VisiTOUR complements the school's new video viewbook — a way to get to know Transylvania before visiting in person. Self-guided or otherwise, a tour is a critical part of the college search, where students can begin to picture themselves on campus and in the classroom.
"The campus visit is one of the best ways to determine if a college or university is the right fit for a student," Vice President for Admissions Johnnie Johnson said. "We hope that through our many virtual campus visit options, students and families are still able to get a sense of how personal of a campus we have, how involved they can be, and how caring faculty and staff are. Check us out online, and then come to campus for an individualized, personal tour."
Vice President for Athletics Holly Sheilley also noted the value of a campus visit for student-athletes considering joining a Pioneers team. "The special part of Transylvania is our community of people, and there is no doubt that when people visit campus they see and feel the community we provide," she said. "As much as we want people to visit our campus to meet our community, it is important for us to provide tools for prospective students and their families to see the infrastructure so they can understand what the community has built to support our students. It is one thing to talk the talk, but viewing the campus allows people to see the vast support system we provide our students."
In addition to the self-guided VisiTOUR, there are a number of ways to visit campus including scheduling an in-person tour with an admissions ambassador.