Attorney Rachelle Williams Dodson is a 1998 Transylvania graduate and member of the university's Board of Regents. She discusses her role on Lexington Mayor Linda Gorton's newly formed Commission for Racial Justice and Equality. Read more about the Transylvania community's involvement with the group.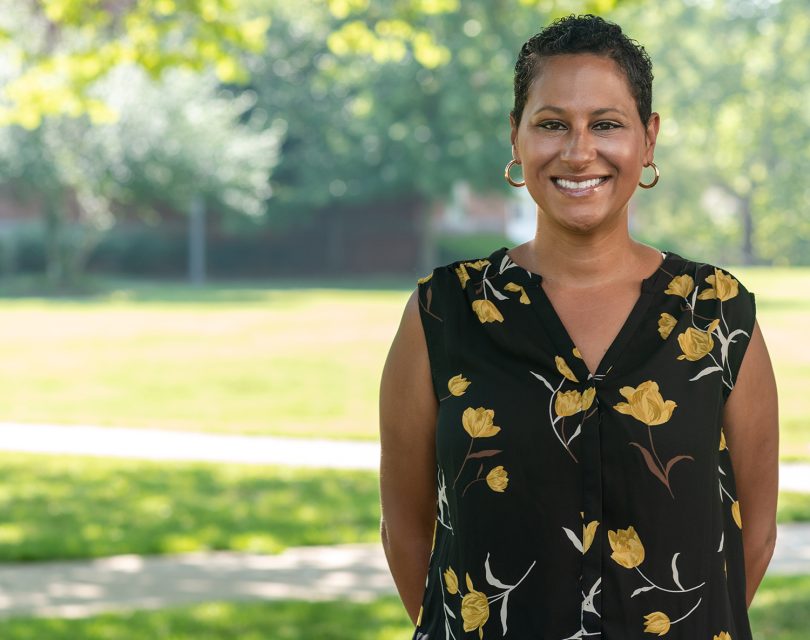 A lifelong Kentuckian, I grew up in Louisville and Frankfort before moving to Lexington in 1994 to attend Transy. Lexington has become my permanent home, and I'm now raising a daughter here — so I feel very invested in contributing to my home.
I've also been a lawyer in Lexington for nearly 20 years, all of them in public service. I first worked as a prosecutor for the state and then in bankruptcy litigation as a trial attorney for the federal government.
Over the last several months as the Black Lives Matter movement has returned to the forefront amid rising police violence against Black Americans, I have also been intentional in finding the right way for me to contribute to my home in the Black community and in the legal/public service community.
I respect the police very much, having worked alongside them for my years as a prosecutor. So, my hope was that as a Black Lexingtonian with a working relationship with the police, I may be able to work as a bridge between the two communities.
My opportunity started to materialize when our local John Rowe Chapter of the National Bar Association organized a march and community panel discussion featuring the mayor, chief of police, local hip-hop artist and activist Devine Carama and several others. Some excellent questions came out of the discussion about specific changes that could improve the transparency and accountability of Lexington's police department.
Specifically, there was mention of abolishing no-knock warrants and of establishing a citizens' review board to look at allegations of police misconduct. These changes struck me as achievable and non-polarizing, as they would serve to increase accountability, transparency and even safety for police officers and citizens, without being unnecessarily punitive or purely reactive.
So, I kept discussing these ideas with folks and following the mayor's responses in the news. I also listened in on the virtual city council meetings that discussed some of these items, and when I heard about the task force I knew I wanted to be involved.
There are so many meaningful ideas for change circulating around our city in conversations and proposals, and I want to be a part of the process of going through some of them to make formal recommendations to the mayor.
I hope the process allows the many voices of Lexington to be heard and results in meaningful recommendations that can actually be accomplished. Since I work in the financial arena, I'm serving on the Education and Economic Opportunities subcommittee.
I hope in particular that my group can generate meaningful ways to improve financial literacy among Lexington's Black population. That knowledge provides greater opportunity for business ownership and financial prosperity for this group of people, which has been historically shut out of home ownership, lending and other mainstream wealth-building opportunities.