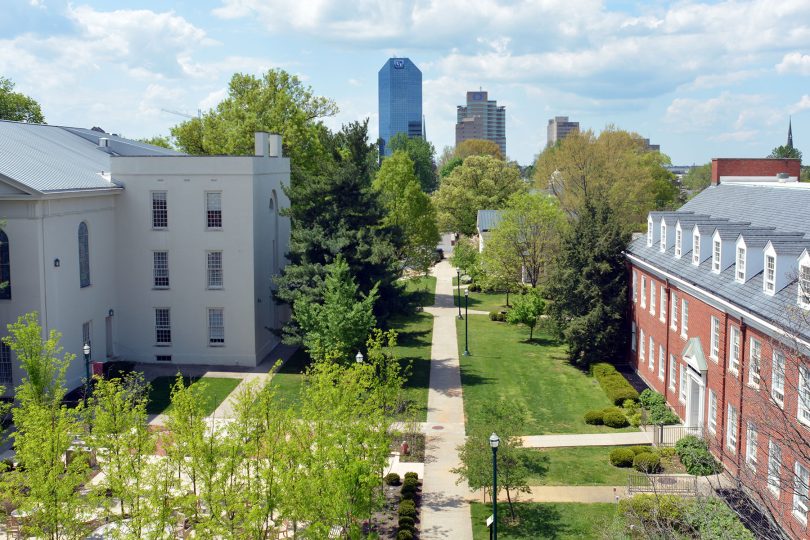 Earlier this week, the Student and Exchange Visitor Program, a subsidiary of U.S. Immigration and Customs Enforcement, released updated guidelines impacting international students across the country, especially those at institutions that have moved to virtual learning environments for the fall semester because of the COVID-19 pandemic.
In light of this very unfortunate decision, I'm moved to express my absolute support of international students and affirm our campus as a welcoming space. The July 6, 2020, modifications stand in contrast with Transylvania University's mission, which values "commitment to lifelong learning and social responsibility in a diverse world."
International students enrich our community, offering unique worldviews and enhancing the Transylvania experience for students, staff and faculty alike. The lack of understanding and flexibility being afforded to them and institutions of higher education during a global health crisis is counterproductive and unnecessary.
My path to Transylvania began with the opportunities afforded to me as an international student from Canada studying in the United States. Today, our international students and their family members rightfully have grave concerns about what may happen this fall. We share this concern — I share this concern — as we value our international students and fellow Pioneers who are a vital part of our community. You are our classmates, teammates, roommates and friends, and we stand with you.
With Transylvania's plan to return to campus in August, our international students should not be negatively affected. But if we have learned anything from 2020, it is that we cannot take anything for granted. Transylvania University is committed to supporting and advocating for our international students, and we will continue to do so through our local, state and national partners.