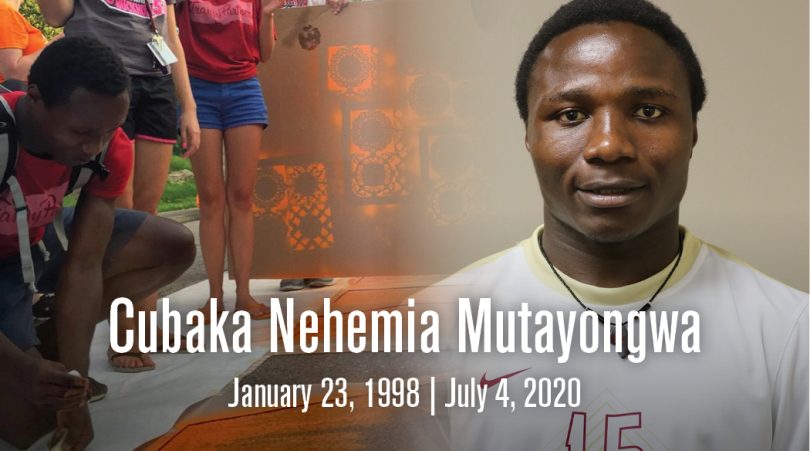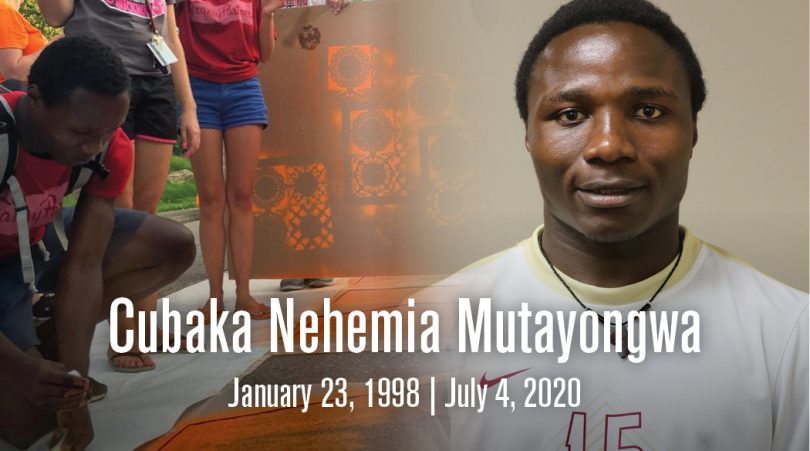 The Transy community mourns the loss of Cubaka "Chui" Nehemia Mutayongwa, 22, who died in a kayaking accident on July 4. To meet him once was enough to understand the magnitude of his kindness, his openness and his wholehearted commitment to others. He showed what it means, as he said, "to reach across our fears in order to take initiative" and to truly give of oneself for the betterment of the world.
A refugee from the Democratic Republic of Congo, by way of Uganda, Mutayongwa attended Tates Creek High School and, after just four years in the U.S., became a Transylvania Pioneer. He was a member of the men's soccer team in 2016 and 2017, but soon devoted himself fully to his volunteer work in the Lexington community, which included the nonprofit Tweens Nutrition Fitness Coalition and serving as youth chair for the Lexington chapter of the NAACP.
His goal of making a meaningful difference through politics and nonprofit work was shaped by the war he witnessed as a youth and the ineffectual results of military intervention that brought about so much killing. He threw himself into preparing himself to serve and actively encourage and improve the community around him. He said he hoped he could make a difference. And he did, in the quality of his interactions with people, his humor and his leadership — all of which were imbued with optimism even as it abutted the realities of racial discrimination and economic injustice.
Community engagement was part of his self-designed major at Transy. Kurt Gohde, professor of art, recalls an interaction that illustrates his former pupil. Working alongside students from Sayre School on a community art installation, he did more than create flowers in memory of the many people sold into slavery at Cheapside in downtown Lexington.
"Because of the memorial's purpose," Gohde explains, "conversations around this project were often difficult, but Cubaka negotiated them so deftly that the students at Sayre always wanted more time with him, even after the project was complete." And in the way that he approached making the flowers, he never opted for the repetition that other students often chose as a shortcut.
"Cubaka came in each week with flowers that were the result of new experiments with the materials; each recycled plastic bottle was cut, melted, shaped and painted into a completely unique flower. This is how he saw and responded to people, with knowledge that everyone is an individual. It is not surprising that he wanted each flower to be that way, to represent the people sold into a system of slavery as individuals, each to be cared for and represented with all the beauty he could imagine."
In such a short period of time, he applied that same level of care and imagination to what our community could become. His efforts, and the promise of what his future would have brought, invite us to pick up the baton and do the same.
Read more about Mutayongwa in the Herald-Leader.