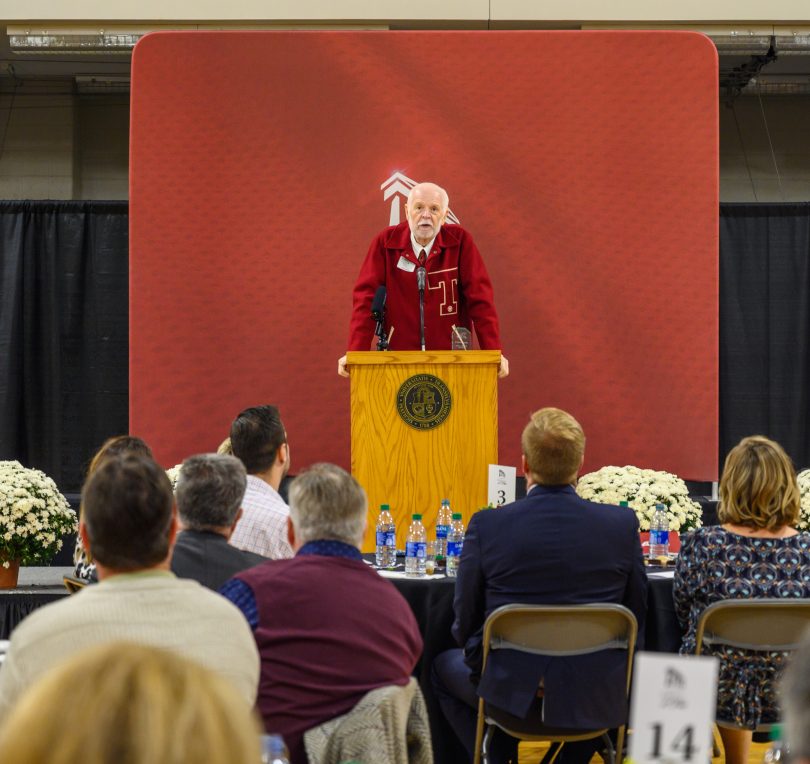 The Transylvania University community mourns the loss of Wendell Gividen '78, who was a standout player on the Pioneers men's basketball team. He died Tuesday at the age of 63 after a lengthy illness.
Inducted into the Pioneer Hall of Fame last fall, Gividen played basketball for the Pioneers from 1974-78. He was one of three seniors on the first 20-win team under former head coach Don Lane in 1978, and he started for four teams who played in the NCAA Tournament.
"He was an outstanding captain of the Transy team both his junior and senior years," Lane said. "He was a tremendous leader, and really helped me through my early years as head coach. No one wanted to win more than Wendell — he loved Transylvania and was extremely proud of being a Transylvania alumnus."
Lane's son Brian, the current coach and 1990 graduate, said on Twitter that the program "has lost one of the toughest guys to ever wear the Crimson and White" and Gividen battled hard to be able to accept his Hall of Fame award in person.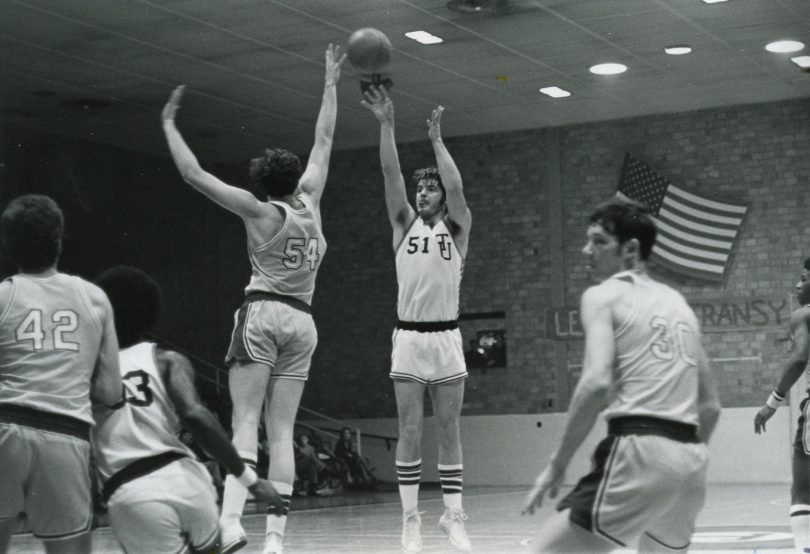 "As a youngster, I loved watching Wendell compete," Lane continued. "He was a giant in my eyes and still is."
A native of Henry County, Kentucky, Gividen led the 1978 team to a 20-6 overall record and an appearance in the NCAA South Regional Tournament. At the time of his graduation he shared the record for most games played by a men's basketball Pioneer with 107, and he held the program record for most points by a freshman in a season (361).
He is 35th all time on the Pioneer scoring list with 1,210 career points.
---