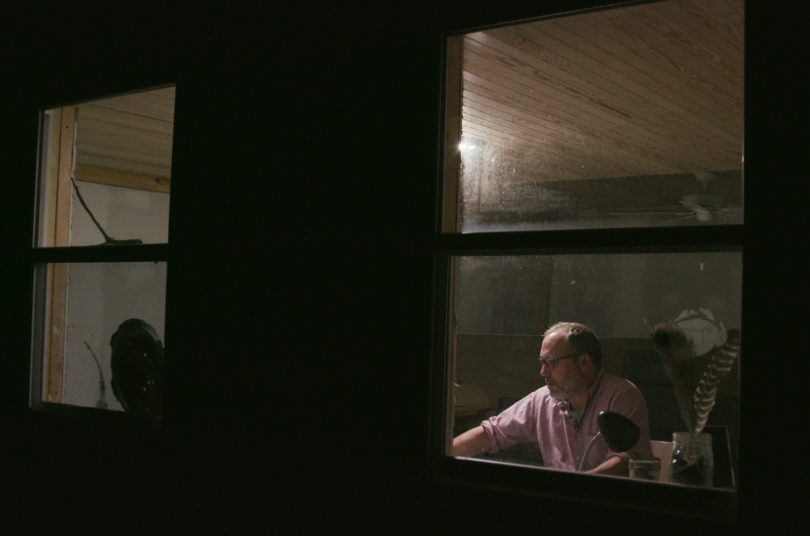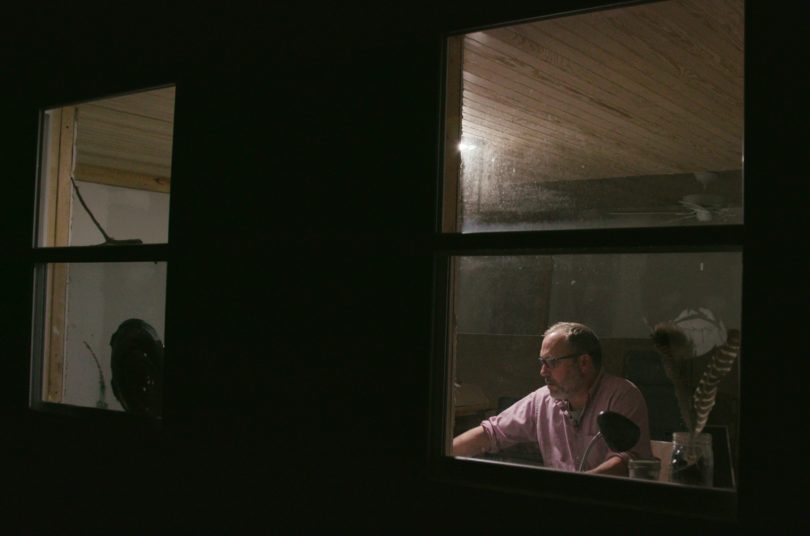 Beginning Sunday, Kentucky Educational Television will air "Poetry and Rewilding with Maurice Manning," a documentary on the Transylvania University professor and writer-in-residence.
Inspired by Manning's transcendent and meditative poetry, the film profiles him as a modern-day Thoreau.
Watch the documentary on KETKY Sunday at 8 p.m.; Thursday, Aug. 6, at 10 p.m.; and Monday, Aug. 10, at 7:30 a.m. or 4 p.m.
Born and raised in rural Kentucky, Manning writes poetry that is firmly rooted in the state's rich folklore and is often inspired by the Appalachian landscape from which he and his immediate forebears were hewn.
"Kentucky is the state that divides the South and the North," Manning said. "A tight swirl of pain and hope, promise and compromise, it's a place of profound ambiguity. It so happens that poetry deals in ambiguity, and those of us who write about Kentucky are fortunate because the ambiguity continues."
A former Guggenheim Fellow, Manning has given poetry readings all over the country — including the Library of Congress in Washington, D.C. He has published six books of poetry. His new book, "Railsplitter," is a collection of poems written in the posthumous voice of Abraham Lincoln.
The documentary explores Manning's childhood influences, juxtaposing these with the story of his work re-wilding abandoned strip mine sites and the modest 20-acre plot of Kentucky smallholding that he is attempting to return to its virgin state. What ultimately emerges is a manifesto on how to live a life connected with our lived environment that has lessons for us all.
The soundtrack boasts music by a host of contemporary Appalachian artists, including The Black Twig Pickers, Sarah Louise, Nathan Salsburg and The Local Honeys. This profile also features the work of environmental initiatives such as Green Forests Work, and explores the mesmerizing Audubon manuscripts held in the Transylvania's Special Collections archive.
Created by Tim Plester and Rob Curry, the film is a follow-up to their recent feature documentary, "The Ballad of Shirley Collins," which was screened at Transylvania in 2018.
Plester first encountered Manning's poetry while working as an actor on HBO's aborted historical miniseries, "Lewis & Clark." Manning's poetry had been recommended to him by the production's dialect coach as a means of sourcing an authentic "wilderness" voice, and Plester carried copies of Manning's books with him on set at all times.
Directors Plester and Curry specialize in films that explore roots and heritage, be it through music or folk tradition — examining the role these still play in modern society and identity.
The film last year debuted at part of Lush's "Matter is a Relative Matter" series about significant but off-beat artists and thinkers.