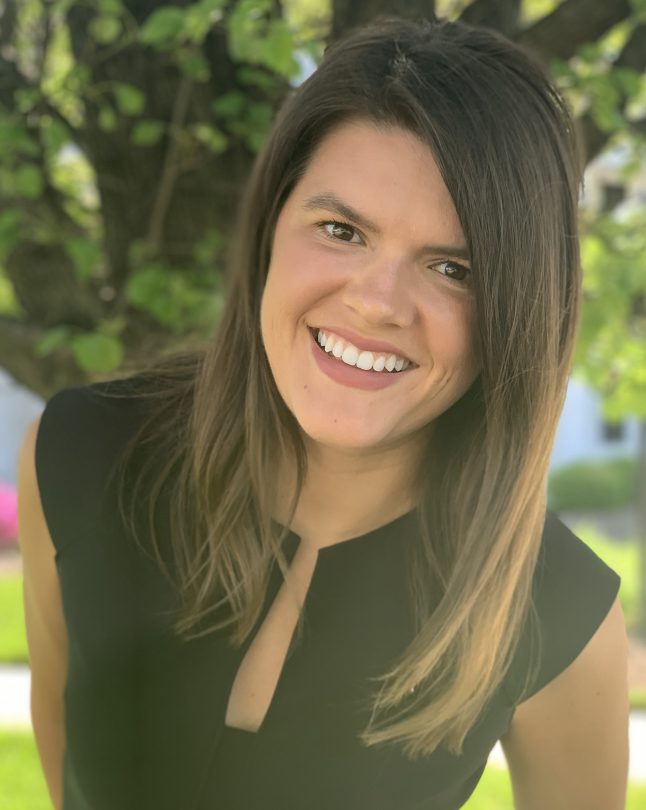 The following article appears in the Summer 2020 issue of Third & Broadway magazine, scheduled for delivery this month.
On any given day in Key West, Florida, a queue of cars slowly edges forward, stretching out for more than a mile under an intense sun. The people in the cars are hungry — not because they're returning after a fun day at the beach, but because they don't have enough to eat. Even before COVID-19 shuttered the local tourist industry, the high cost of living and the massive food desert that engulfs the area had already made basic access to nutritious food out of reach, particularly for employees in the service sector.
"We have nearly tripled the number of people we serve," says Paige Volpenhein '17, community impact manager for the Star of the Sea Foundation, a hunger relief organization serving all the Florida Keys. She began her work with SOS as an AmeriCorps VISTA following her time in the Peace Corps, which was cut short when she was hit by a motorbike. Intent on finishing her time of service, she devoted herself to the mission of feeding hungry families and reducing food waste. As the pandemic exacerbated a mounting crisis, new tactics drew upon an idea as old as the sea.
Volpenhein is now administering a sizable grant-funded program, St. Peter's Fleet, created to address both the food shortage and the severe unemployment in the area. She is working to hire 32 local charter captains and mates to fish for their protein-deprived communities. Chartered crews that normally would be taking tourists out for the day have instead become part of the goal of providing up to 300 pounds of fish a day per boat.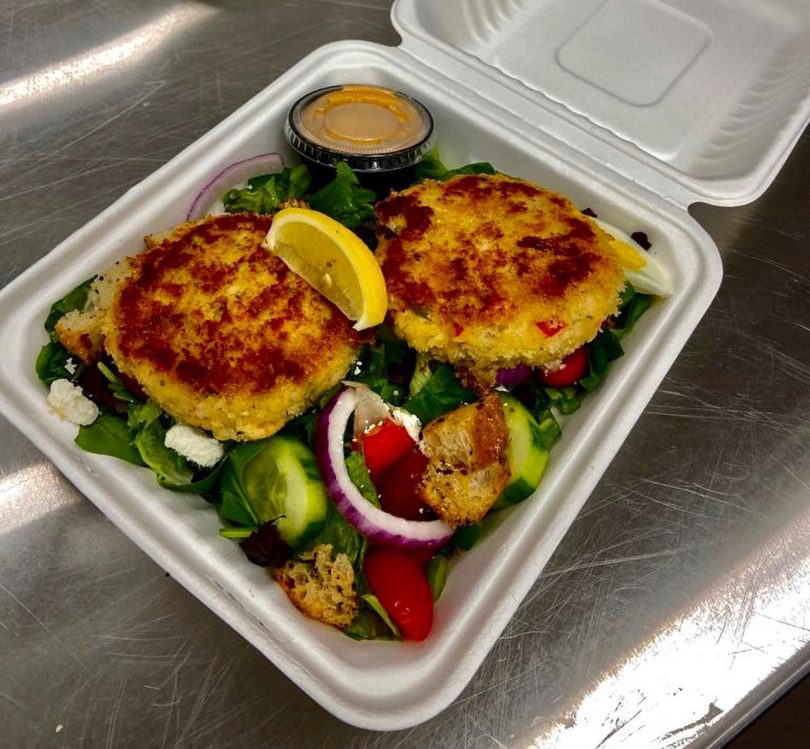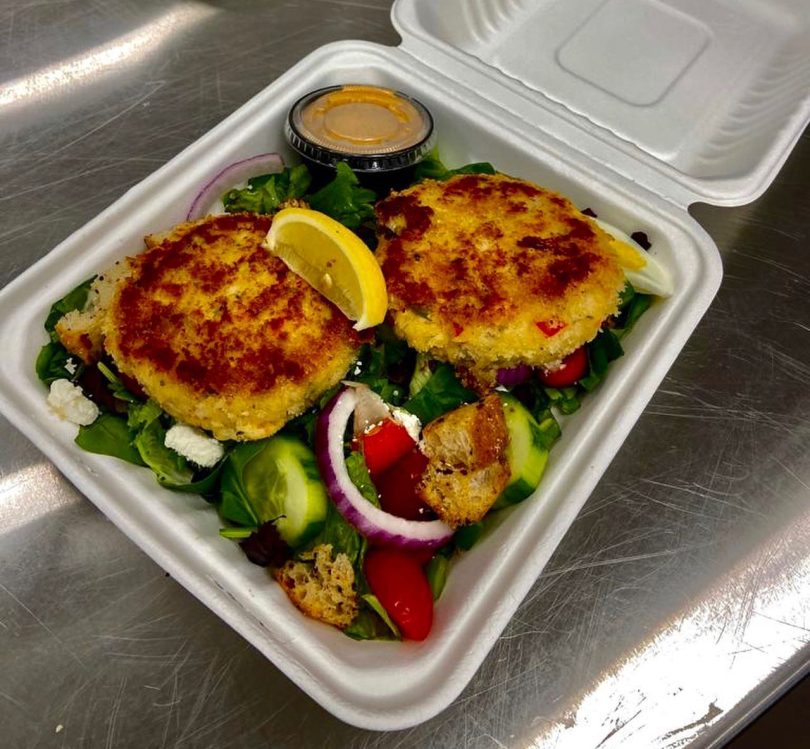 But Volpenhein wants to do more. She's eager to measure the impact of these food justice programs and scale the ones that demonstrate strong results. In partnership with SOS, she applied for and was accepted into the Bloomberg Fellows Program at Johns Hopkins University. She knows that as she earns a master's in public health, with a focus on obesity and food systems, she'll learn precisely how to collect, measure and assess data. Under the guidelines of the fellowship, she will return to SOS and apply what she's learned before moving on to pursue her long-term interest in addressing global hunger.
"I think the idea behind the Bloomberg program isn't just to affect one organization or educate one person," she explains, "but that it's our responsibility to share what we learn and scale it." As emphasized in their application, they plan to help other rural nonprofits by sharing what they learn.
"I would never have received the fellowship without Transy," Volpenhein reflects, noting the variety of her liberal arts education, the mentorship of her professors and the experiences she was offered in and outside the classroom, all combining to "develop a strong sense of leadership, curiosity and service." She's drawn on every facet.
"Transy fosters a sense of curiosity." Without it, she explains, she never would have joined the Peace Corps to serve in Cambodia where, she adds, "my interest changed from community health to more of a global scale to effect change for more people."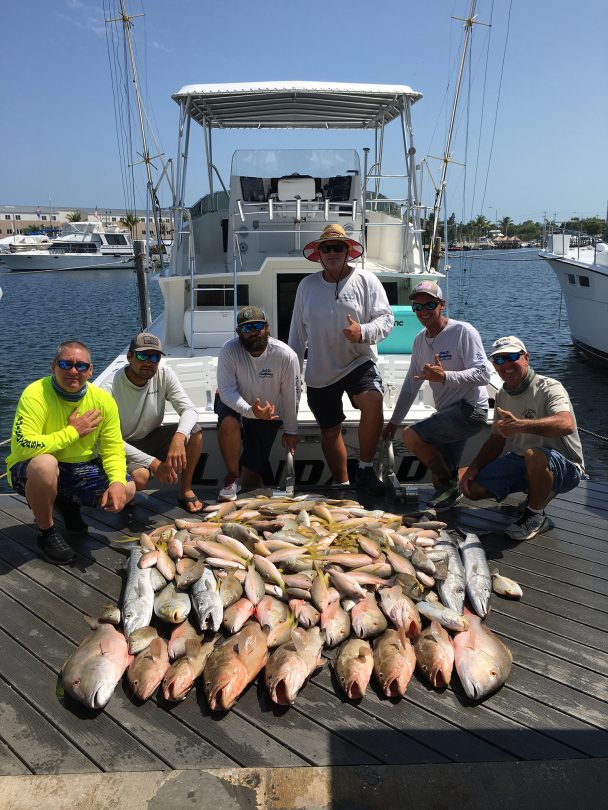 As she unravels her series of "never would haves, if not for," the exercise science and psychology double major points to the fact that prior to Transy she'd never given a thought to food and its connection to health, the environment and justice.
"Food is the perfect thing for a curious person," she reflects, "because it's so interconnected with and dependent on so many things, from social status and culture to the environment. It affects so many aspects of life. I think that's partly why I'm interested in it."
The more she's learned, the clearer her understanding has become. "For me, your income, race, gender, religion should never have an impact on your health. If people who have more money are healthier, there's something wrong. I believe that status should never be a prerequisite for a long and happy life."
As Volpenhein prepares to cast a wider net to scale food justice programs to a global level, she insists that she is just one of an extensive group of peers who are following their unique paths, nurtured to succeed and imbued with confidence.
"None of us have stuck to the status quos," she says. "We've really gone for it. I think Transy gave all of us that confidence."