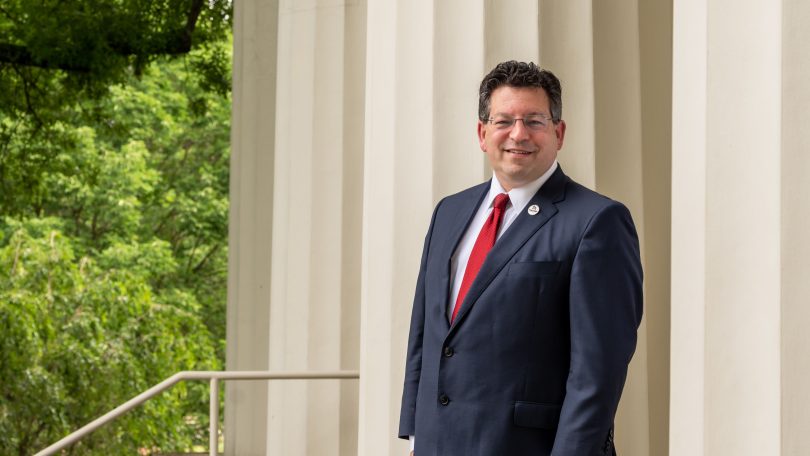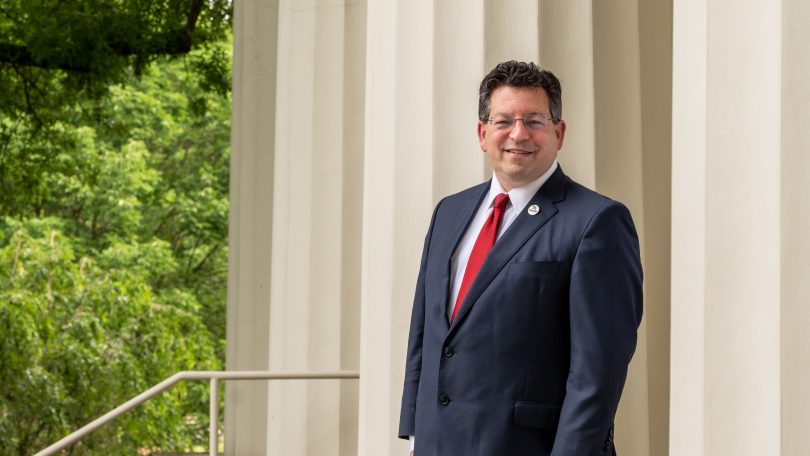 Brien Lewis takes the helm as Transylvania University's 28th president today, at a time when the 240-year-old institution is faced with both unprecedented challenges and seemingly boundless opportunities.
As Lewis' tenure gets underway, he will lead the university as it prepares for students to safely return this fall. In addition to meeting the challenges of the COVID-19 era, Lewis has pledged to take concrete actions to address issues of racial injustice, both on campus and off.
The 52-year old native of Toronto will formally be installed into his new office during a Monday morning investiture ceremony, which the university will record and premiere on its YouTube channel and Facebook page at noon Tuesday.
Before coming to Transylvania, Lewis served for eight years as president of Catawba College, a private liberal arts school in North Carolina. He previously held other positions in higher education administration and worked as an attorney and mediator. Lewis earned his bachelor's degree in political science from the University of North Carolina at Chapel Hill, where he was student body president and a Morehead Scholar, and then he attended the University of Toronto for his Juris Doctor.
Lewis and his wife, Laura, are eager to become actively involved in the Lexington community. They have a son, Josh, who is in law school, and daughter, Anna Louise, a rising junior in college.
Now, after months of preparation, Lewis has taken the reins from former President John N. Williams '74. "It has been invigorating to spend the past few months getting to know some of Transylvania's outstanding students, faculty, staff and alumni," Lewis said. "I am more convinced than ever that we can and must build on the university's enduring strengths: a highly personal learning environment infused with its core commitment to academic excellence and a powerful sense of community."
Lewis also recognizes the need to be a catalyst who will help Transylvania, its students and its liberal arts mission adapt to the demands of the 21st century.
Part of that will mean expanding on what the university has built through its Digital Liberal Arts initiative and the new technologies faculty and students have adopted since the sudden shift to remote learning in March.
Lewis also has made it a priority to work with Deidra Dennie, Transylvania's new vice president for diversity and inclusion, along with the rest of campus to address systemic racism in our institution and broader community.
Additionally, the school's new W.T. Young Campus Center will open soon — providing spaces for dining, student services, community outreach, fitness, a bookstore and more.
It's these opportunities for growth and innovation that will drive Lewis as president.
"Laura and I are deeply honored and excited to be part of the Transylvania community of learners," he said. "We look forward to engaging with the campus and the greater Lexington community in creative ways during this challenging time for everyone."